Chicken is one of the most affordable meats you can buy. It makes the perfect family meal idea. Try one of these 15 chicken recipes for your next family meal.
15 Chicken Recipes Everyone Will Love
It feels like half your life is spent trying to figure out what to make for dinner. Thankfully, these 15 chicken recipes are all easy, quick, and your entire family will love them!
1. Inside Out Chicken Cordon Bleu Recipe
This is everything you love about cordon bleu – but different! It still has crispy crumbs, ham, and melted cheese. But this recipe is a casserole.
It's kid-friendly and a fun new twist on an old favorite.
Find the recipe on 5 Dinners 1 Hour.
2. Grilled Chicken Tenders in Hoison Sauce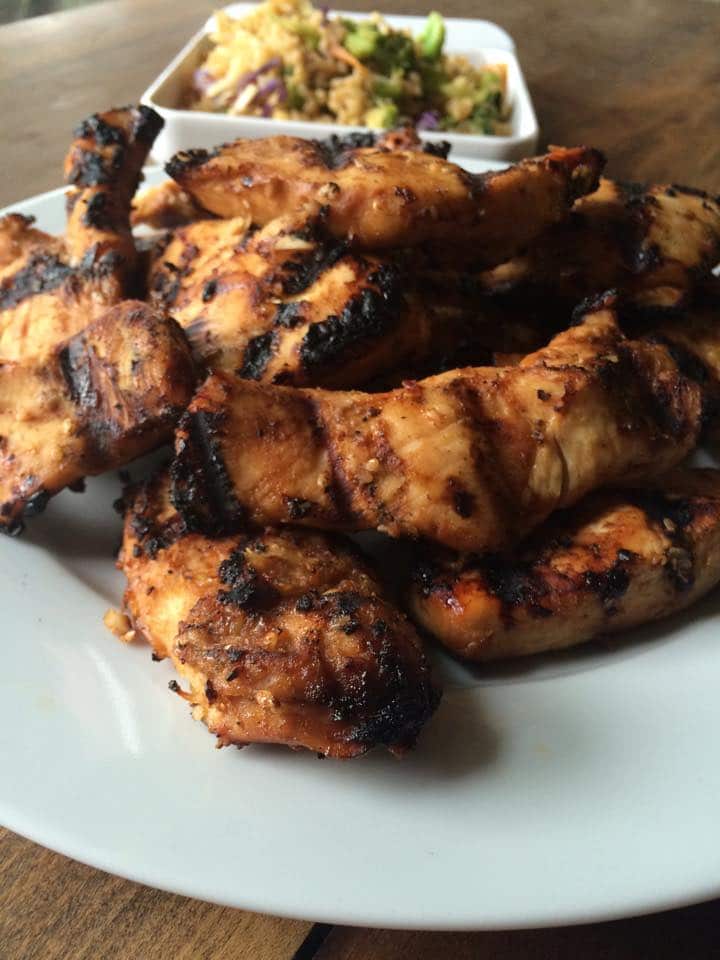 Chicken tenders are another kid-favorite, aren't they? But these aren't your fast-food tenders. They are covered in a sauce that reminds you of your favorite Chinese restaurant. Grill them for a really crispy treat!
Find the recipe on 5 Dinners 1 Hour.
3. Slow-Cooked Chicken Pot Pie Soup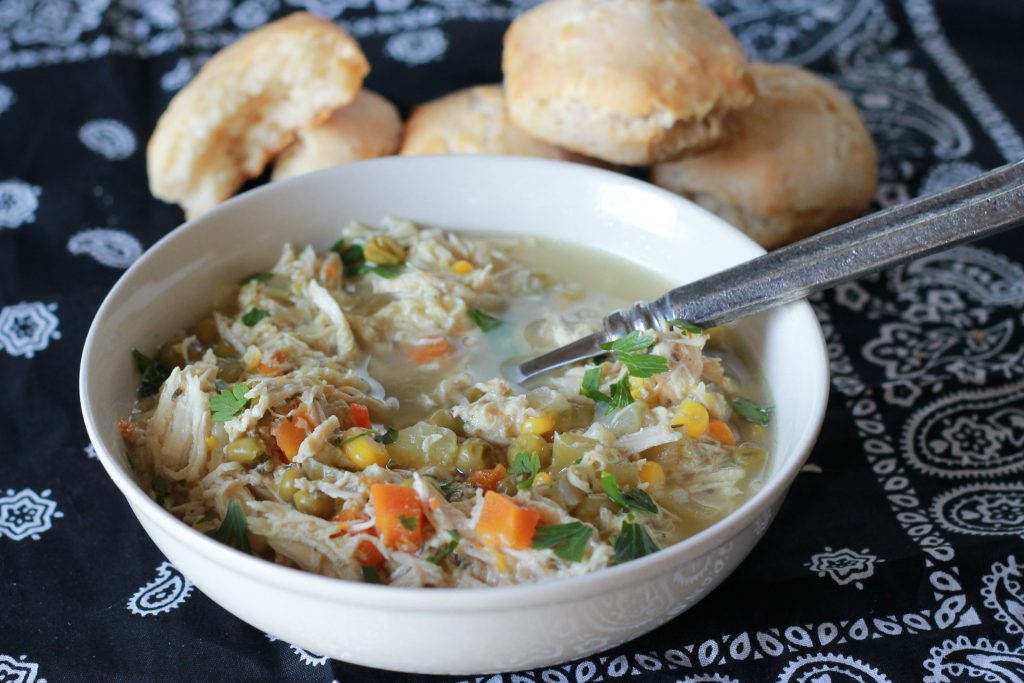 This soup will remind you of your childhood. It's packed with healthy veggies.
And the broth is so rich and flavorful! It's going to be one of your favorites. But the best part is how easy it is to make.
Find the recipe on 5 Dinners 1 Hour.
4. One-Pan Balsamic Chicken and Broccoli Recipe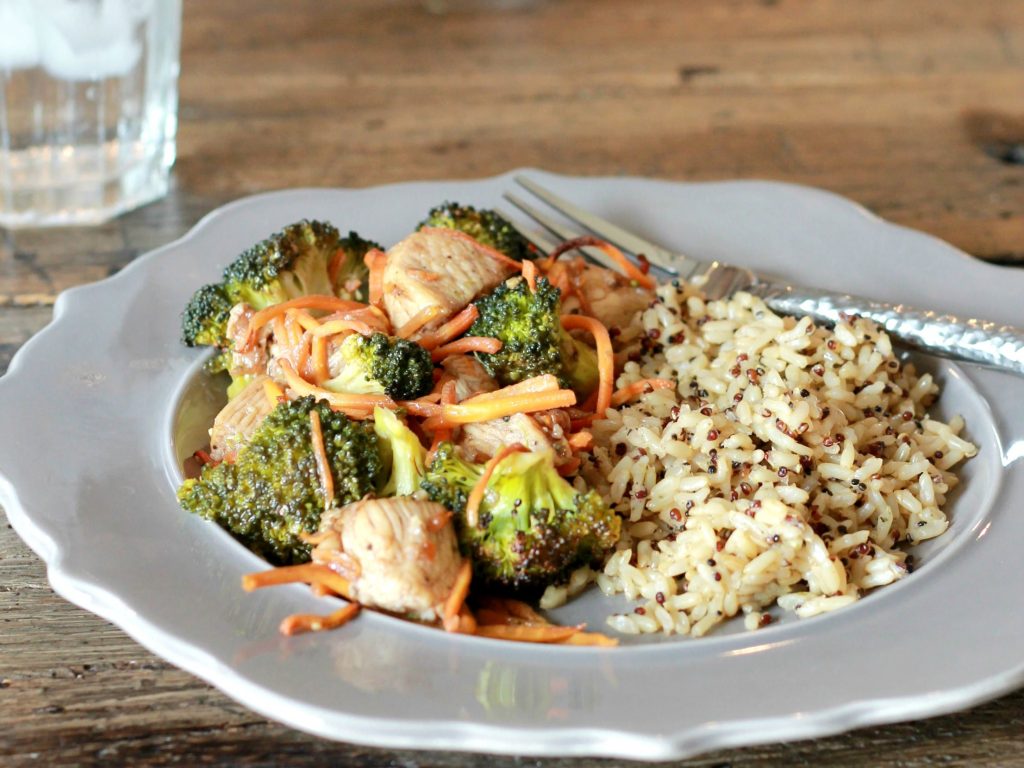 After you make this dish once, it is going to be something you make again! Balsamic glaze is such a tantalizing and drool-worthy flavor.
You can use any veggies you want, but the broccoli just tasted the best with it.
Find the recipe on 5 Dinners 1 Hour.
5. Slow-Cooked BBQ Chicken and Potatoes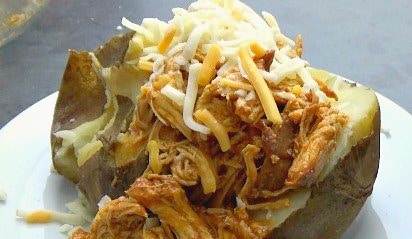 Baked potatoes are delicious by themselves. But top them with some shredded BBQ chicken and you have just taken them to a whole new level.
Don't forget to top them with cheese! It's the best.
Find the recipe on 5 Dinners 1 Hour.
6. Sheet Pan Teriyaki Chicken and Veggies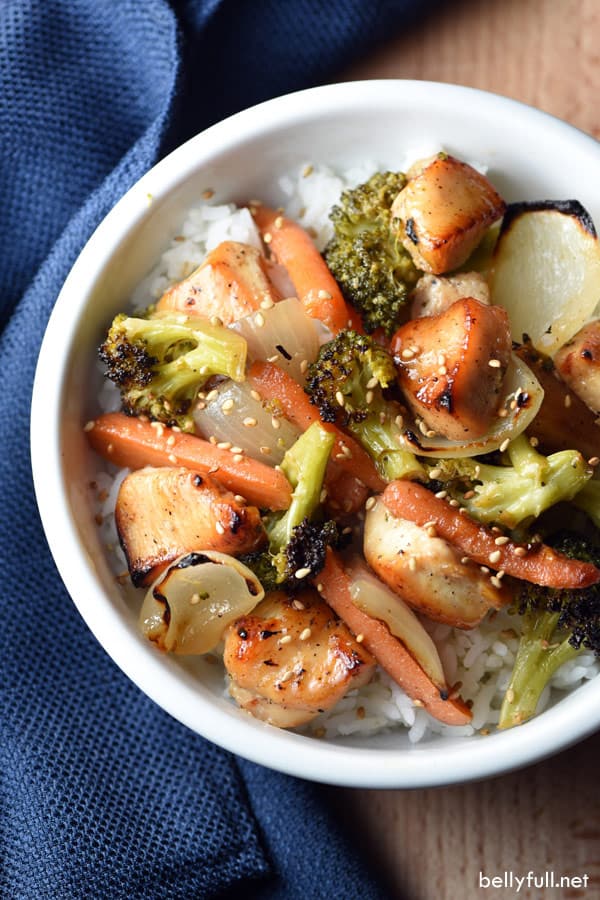 This uses a homemade teriyaki sauce that you will want to use in other recipes. It all uses just one sheet pan. It's a quick dinner idea that tastes like takeout.
Find the recipe on BellyFull.
7. Pineapple Chicken Stirfry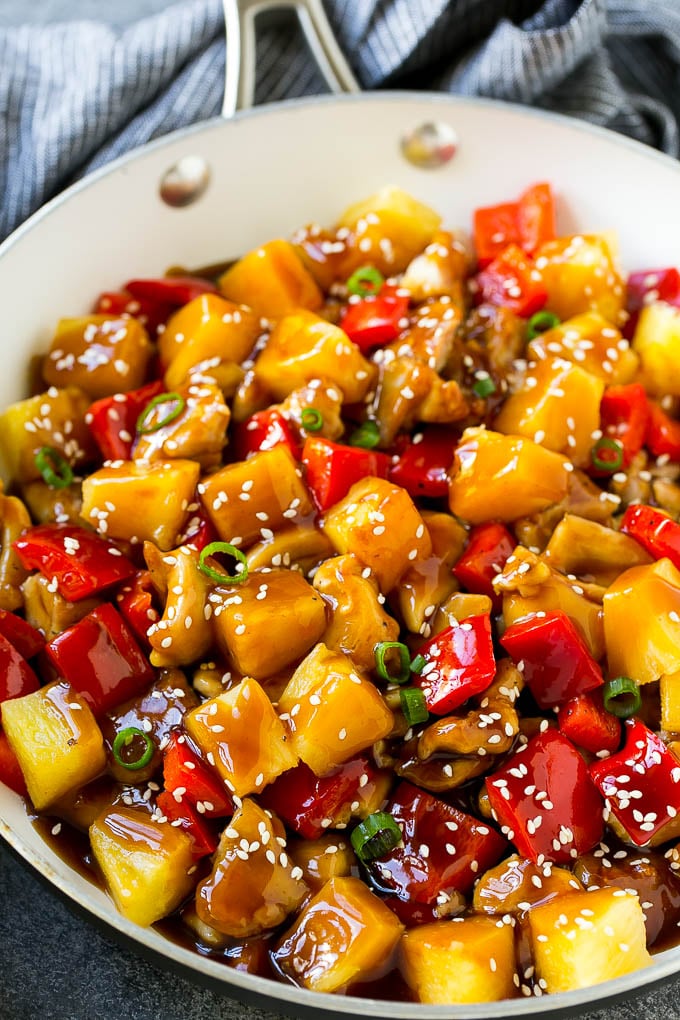 Pineapple has to be one of the sweetest fruits known to man. When you toss it in this sweet sauce and add some chicken and veggies, it is like dinner meats dessert.
Find the recipe on Dinner At the Zoo.
8. One Pot Chicken Alfredo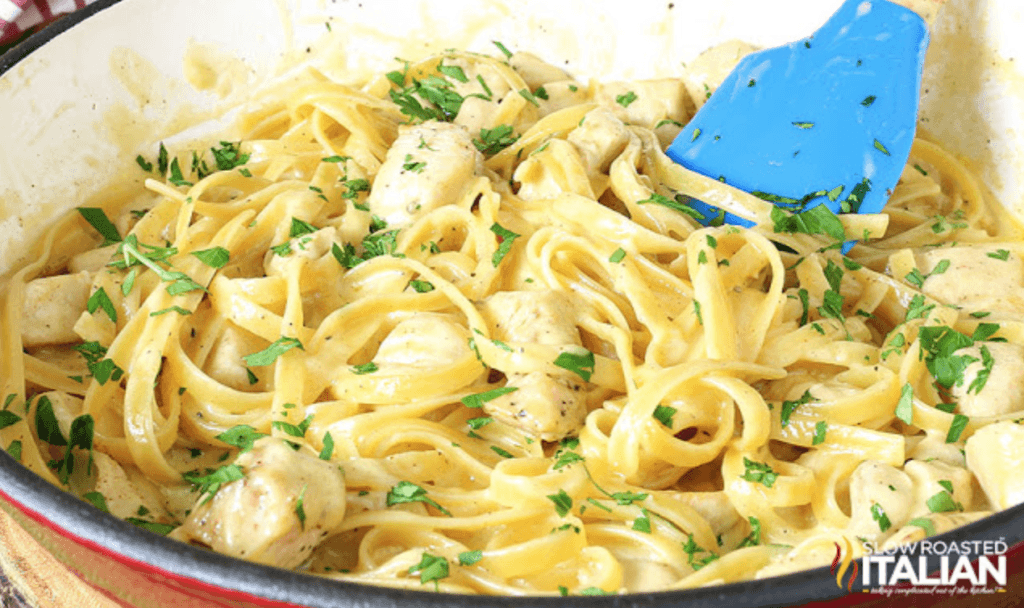 This chicken alfredo recipe is perfect. It isn't too cheesey, and has all the right spices. Any noodle dish with chicken and cheese will be a big hit with your family!
The chardonnay in the recipe really brings out the flavors.
Find the recipe on The Slow Roasted Italian.
9. Chicken Noodle Casserole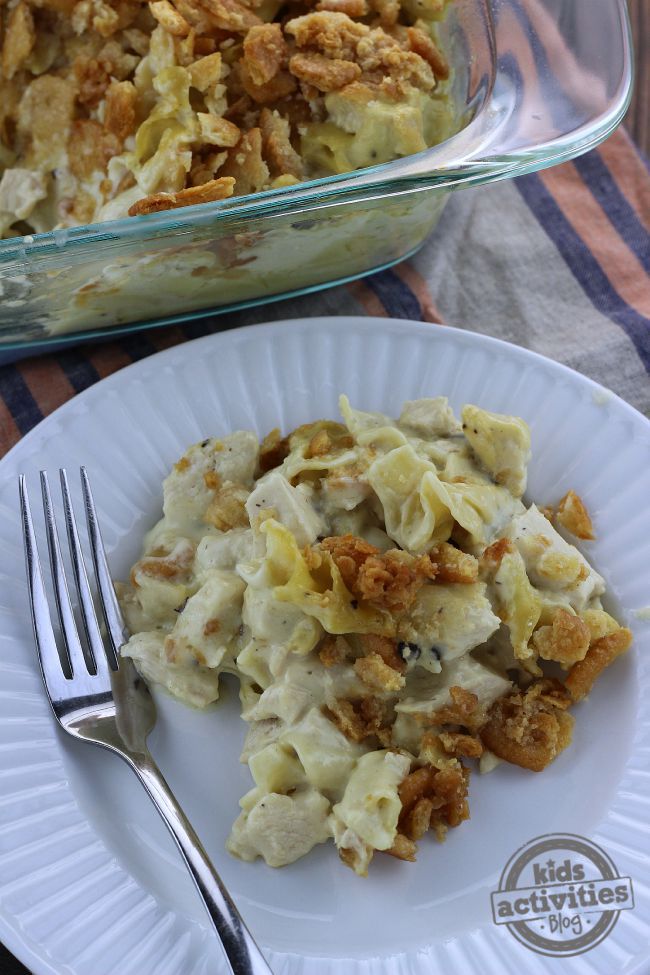 Whether it's the creaminess, the egg noodles, or the Ritz crackers on top, this recipe is a winner! Everyone is going to gobble it up!
Find the recipe on Kids Activities Blog.
10. Crispy Chicken Thighs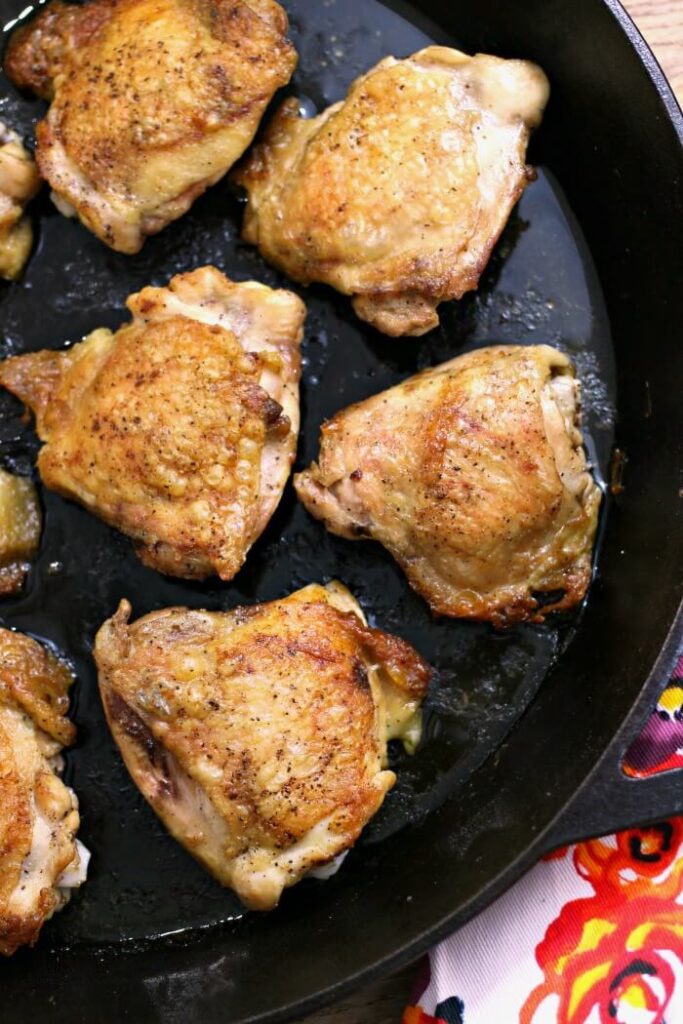 Discover the secret to crispy chicken skin. You can make this so easily right in your skillet. It doesn't take long. Plus, it makes plenty of extra chicken that you can use in other recipes too.
Find the recipe on Mama Loves Food.
11. Slow-Cooked Chicken Ceaser Sandwiches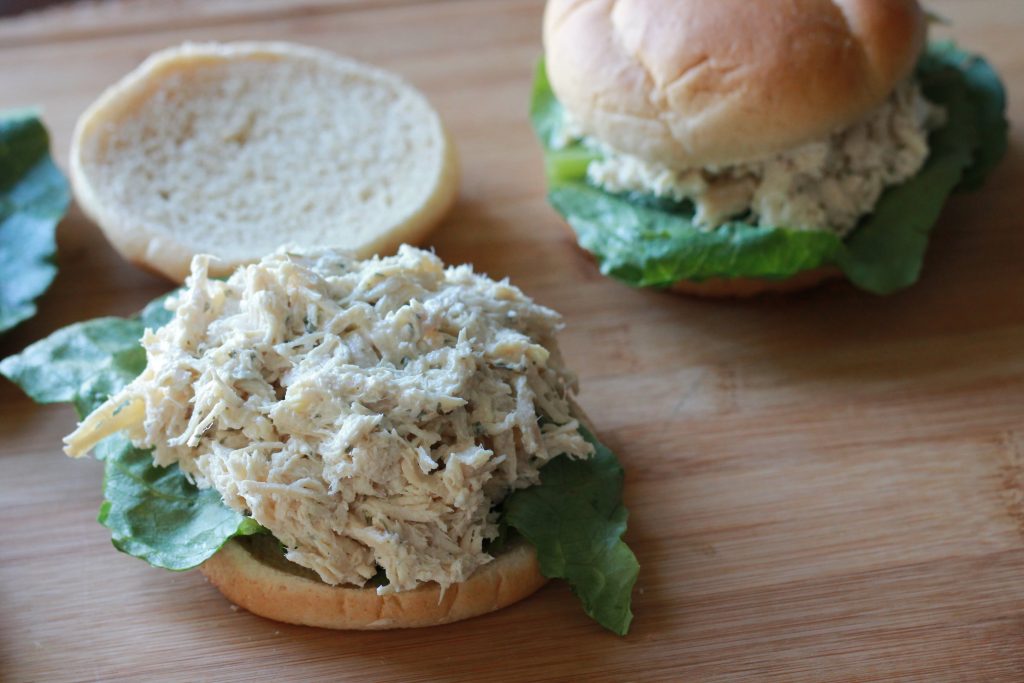 Sandwiches make a really great grab-and-go dinner idea for those really busy evenings. Put this chicken in the slow cooker all day and dinner is ready that night.
Find the recipe on 5 Dinners 1 Hour.
12. Slow Cooker Cilantro Lime Chicken with Creamy Sauce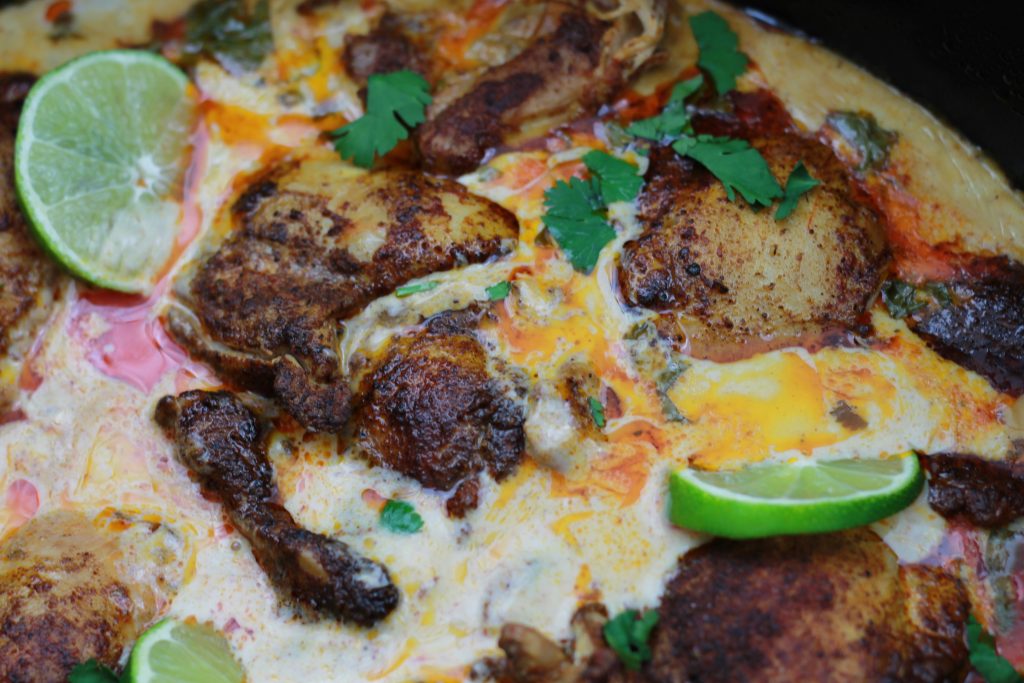 When you want something different for Taco Tuesday, try this chicken! It's crispy and has all your favorite flavors.
Serve it on top of some rice. Or use the chicken in a taco salad.
Find the recipe on 5 Dinners 1 Hour.
13. Slippery Chicken Pot Pie – Pennsylvania Dutch Recipe
This recipe uses homemade flat noodles. The result is a hearty soup that your family will rave about. It's the definition of comfort food.
You can also just buy flat slippery pot pie noodles from the grocery store to save yourself the steps.
Find the recipe on Venture1105.
14. Spicy Buffalo Chicken Soup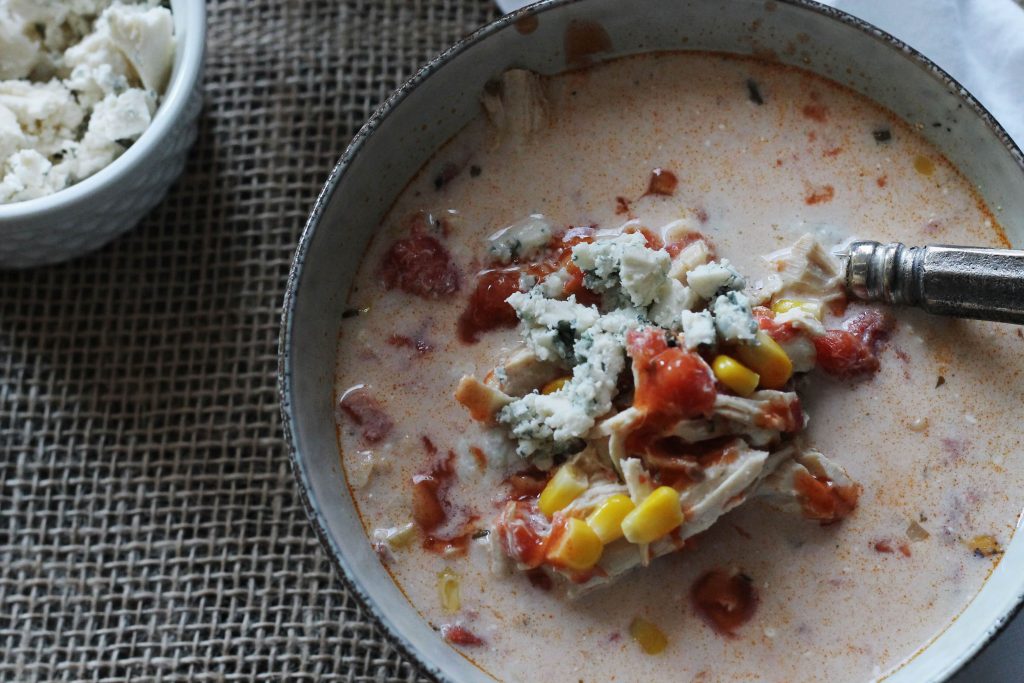 Do you know someone that loves spicy foods? Then this is the perfect soup for them! It's amazing on cold days. It fills your body with warmth.
Find the recipe on 5 Dinners 1 Hour.
15. Kid-Favorite One-Pan Peanut Chicken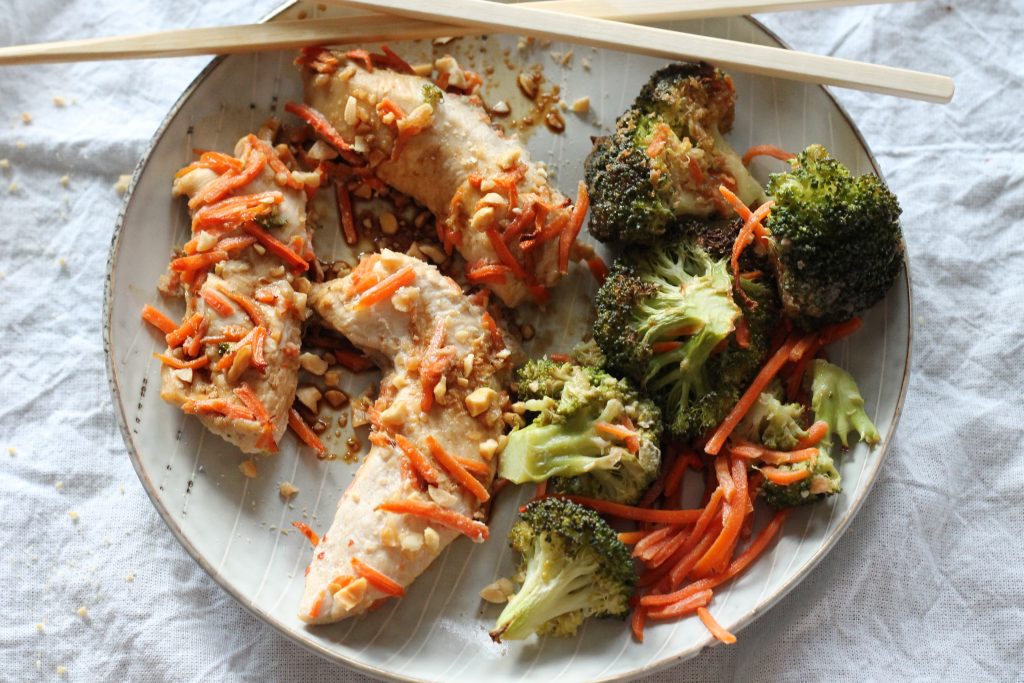 This recipe really uses peanut butter on the chicken. Add in some fresh veggies and rice and you have a truly unique recipe that your kids will ask for again.
Find the recipe on 5 Dinners 1 Hour.
Save Time – Sign Up for Meal Planning
We understand how time-consuming meal-planning can be. Just figuring out what to make that week and then putting together the shopping list – it's a chore.
Let us help!
With our meal-planning service, you'll receive a list of recipes along with an organized grocery list. It'll save you SO much time and life will be so much easier.
PIN FOR LATER