About 5 Dinners in 1 Hour
I am a wife, mother, blogger, menu planner and food lover!  I created this service to help busy moms like me get dinner on the table and ditch those drive thru dinners!  The idea came to me back in the Fall of 2010 when we were eating yet another greasy $29.00 dinner out of a paper sack.  We were all tired of fast food dinners, but that was the best I could do on a busy weeknight.
I liked the concept of freezer cooking assembly but wanted the food to be fresh because frozen dinners seem to get lost and forgotten about.  I am very visual and if I don't see it, it does not exist.  I knew if I had a week of dinners in the fridge, I would cook them. After many weeks of trial, error, tweaking and some gagging (sorry family…. not all recipes are winners), I came up with a system that worked!
Hallelujah!!
While we may not all be home at the same time for dinner or sit at a table to eat. We are at least eating healthier without me spending all my time in the kitchen over a hot stove.  In fact, I rarely stand over a hot stove anymore.  Wow, I just realized that. My menu plans really ARE GOOD! ;)

How does 5 Dinners in 1 Hour Work
I can teach you how to spend just 1 hour in the kitchen, once a week, to get 5 healthy dinners assembled and ready to cook on those busy weeknights.  Dinner does not have to be difficult or take you an hour every night to prepare.  By prepping the meals ahead, you can just bake, broil, slow cook or grill a healthy meal in just minutes.  Set a timer and walk away.  No hot stove steam facials here!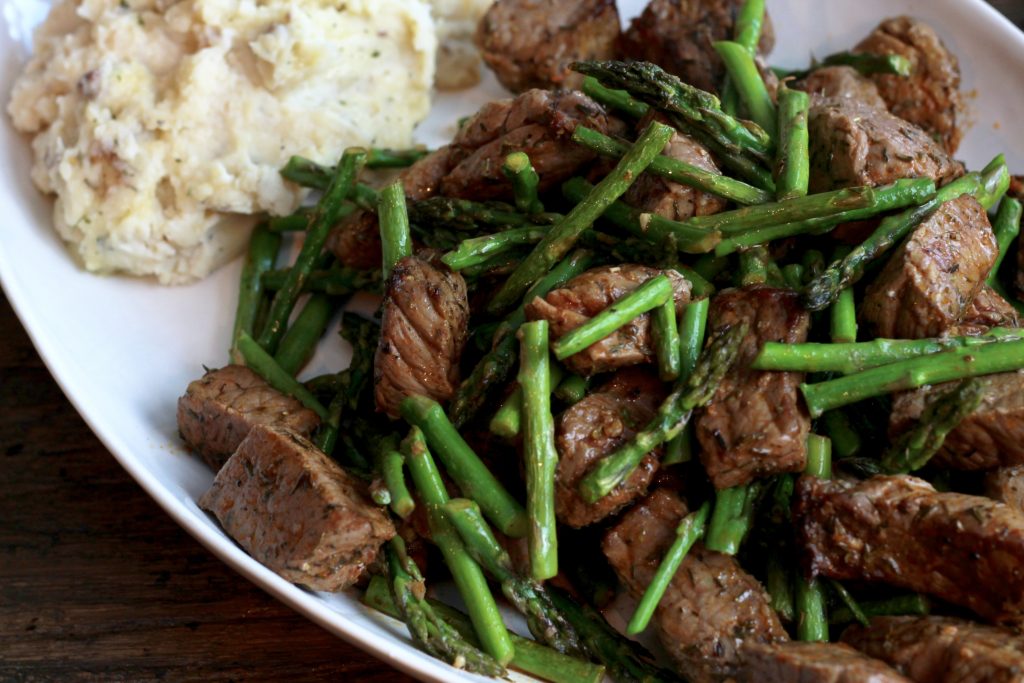 (you can make this in under 10 minutes)
And in case you are wondering, they are not all casseroles.  We still have divided plates our house. Did you know, if food on your plate touches, the Universe could explode?  Well, not really but it can cause a teenager, toddler, grown man to refuse to eat.  So for that reason, I try to keep the meals family and divided plate friendly. ;)
Thanks for stopping by.   I hope you enjoy my meal plans.
Here's to a full fridge and full happy bellies!
Michelle