All the flavor of Chicken Cordon Bleu without all the hard work. You can toss this make ahead meal together in about 10 minutes for a quick go-to dinner later.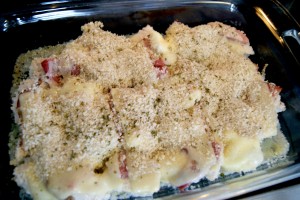 Ingredients-
5 boneless chicken breasts
Pepper to taste
1 t dried parsley
5 slices Swiss Cheese
2 oz low fat cream cheese
¼ C. whole wheat bread crumbs
5 slices deli ham
Assembly directions-
Place chicken in 9×13 baking dish sprayed with non stick spray.
Spread chicken with cream cheese. Or drop by spoonfuls (it's faster)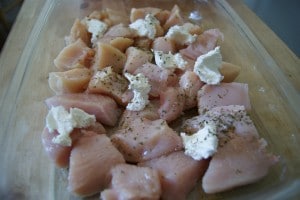 Sprinkle with pepper and parsley.
Top with ham, Swiss then bread crumbs.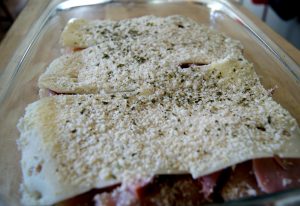 Cover with foil.
Cooking instructions-
Bake covered in 400 degree oven for 30 minutes or until chicken is no longer pink. Uncover and bake 5 minutes to crisp bread crumbs.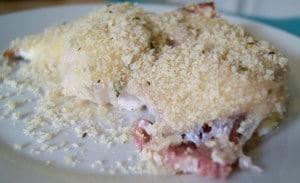 YUM YUM!!! This one was a crowd pleaser and when I say crowd I mean "my crowd" everyone at the dinner table liked it. Love a recipe that I know everyone will like. I put those rare gems in the vault, or at least the favorites folder on the computer. That's kinda like a vault, right?
What is one of your favorite recipes loved by your "crowd"?