•
Another easy, toss in the baggie – Chicken Unkabobs featured on our very popular meal plan membership! If you want to skewer these on sticks, knock yourself out.  I didn't have time so I just tossed it all in a bag and roasted in the oven.  Could have totally grilled this in a grill basket but it was raining so in the oven it went.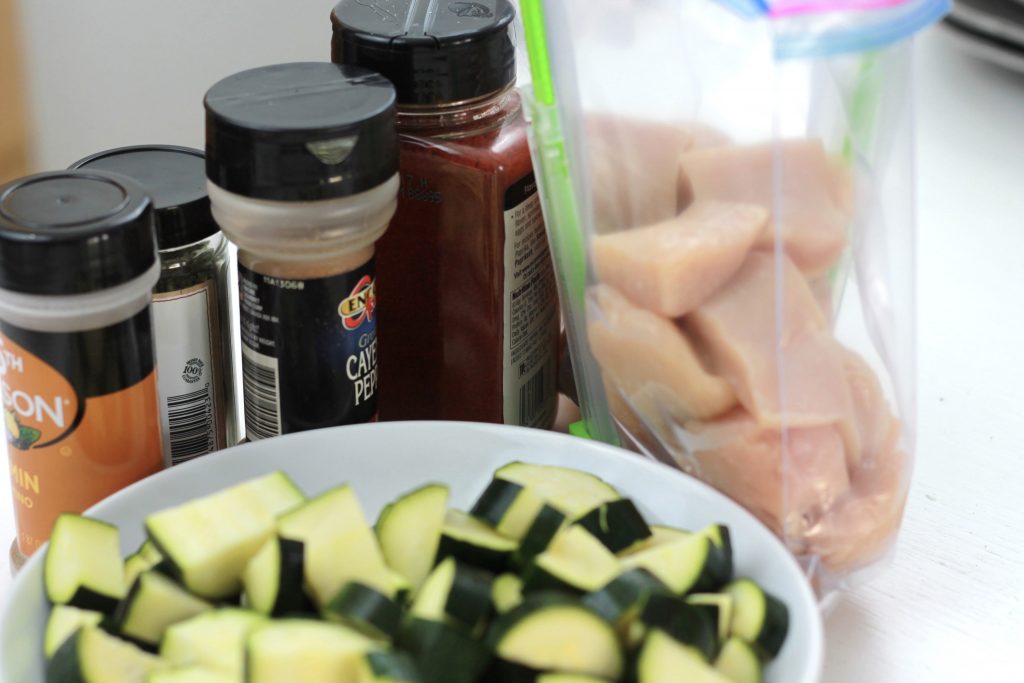 The longer it marinates, the better it tastes.  I say a minimum of 24 hours.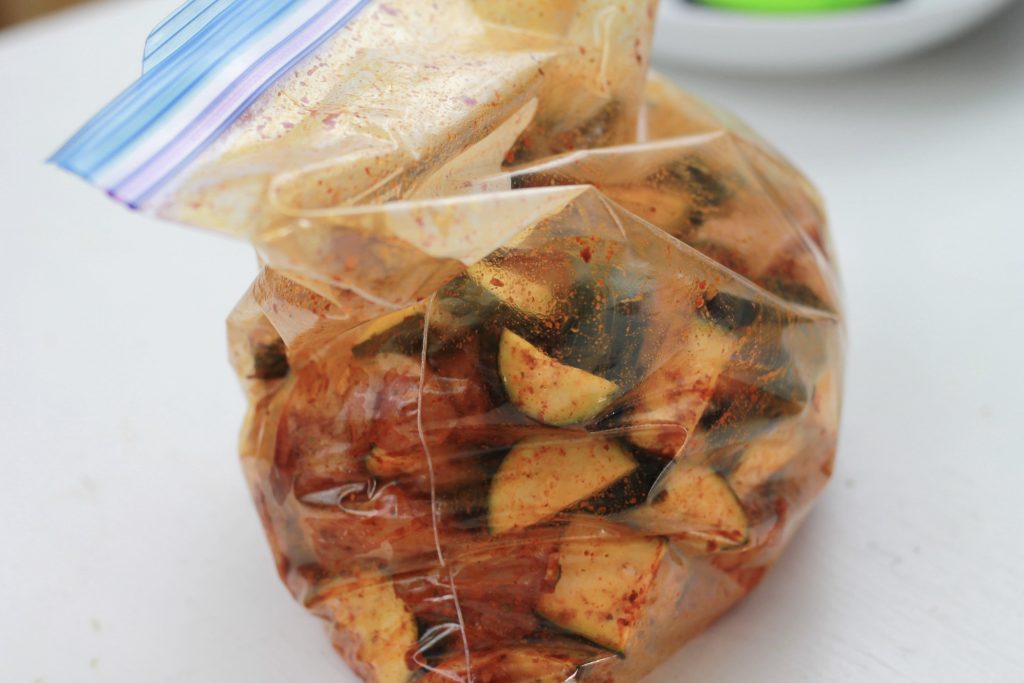 Spread it all out on a pan sprayed with non stick spray.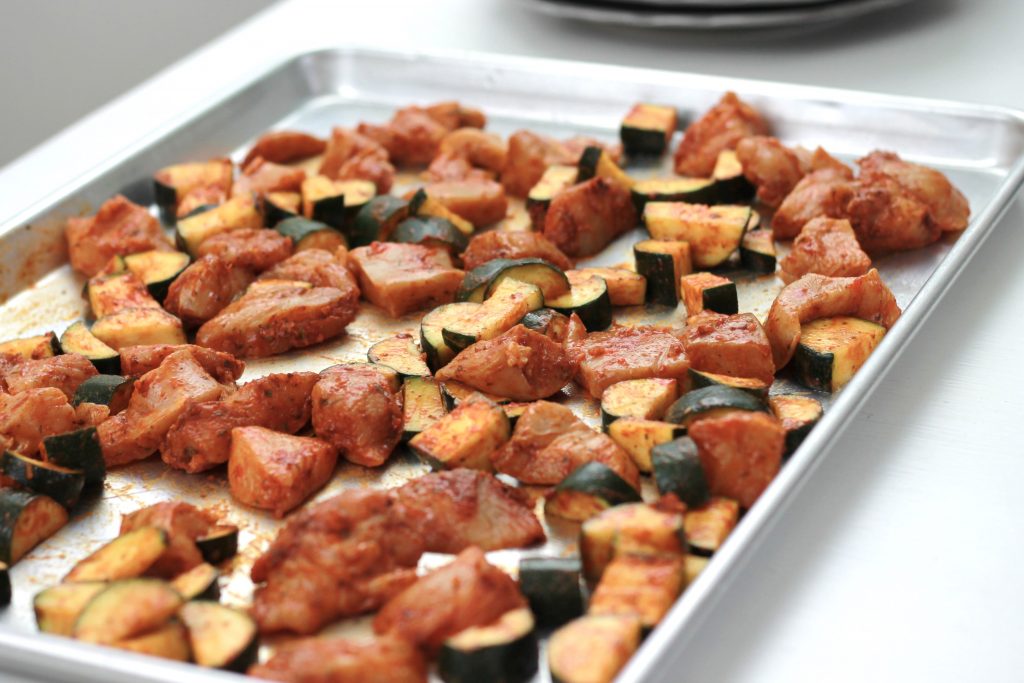 Just set a timer and walk away.  That is why I LOVE these one pan meals you can roast in the oven.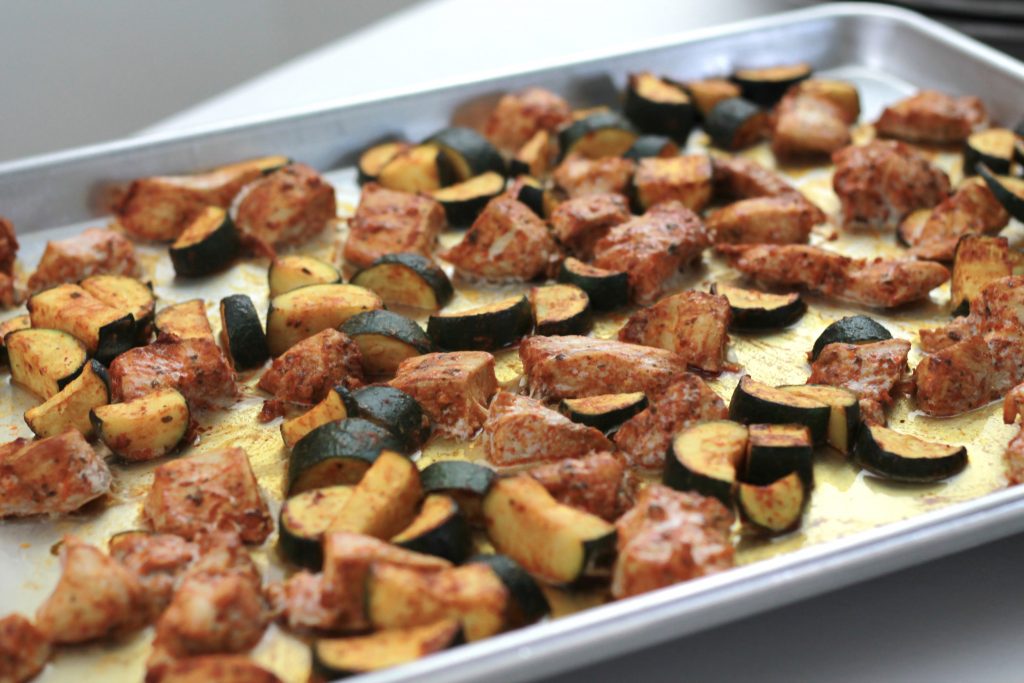 So easy! Be sure to check out my meal plans where I send you weekly menus along with grocery lists full of easy recipes just like this one!