Stress-free dinners are only one prep away!
Membership Options:
Discover new recipes without having to dig through Pinterest for hours and hours.
Get dinner on the table in as little as 10 minutes on busy weeknights. 
Zip in and out of the grocery store with our organized shopping list. Or use our Instacart integration and have groceries delivered.
Avoid food waste.  No more unused food going in the trash each week. 
Ditch the need for drive thru dinners!
Spend less time in the kitchen and more time with family.
Have stress free dinners on even your busiest weeknights!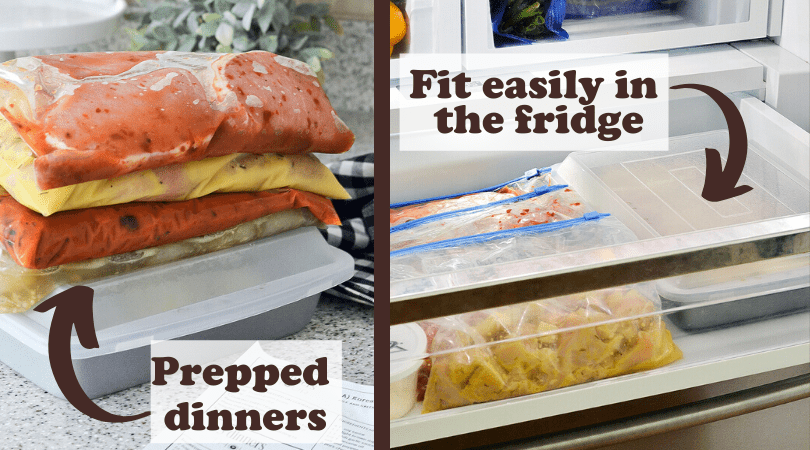 One Day Only: $15 OFF our Most POPULAR Meal Plan!
You control your membership. You can cancel anytime by logging into your account and clicking on "cancel".
What you get…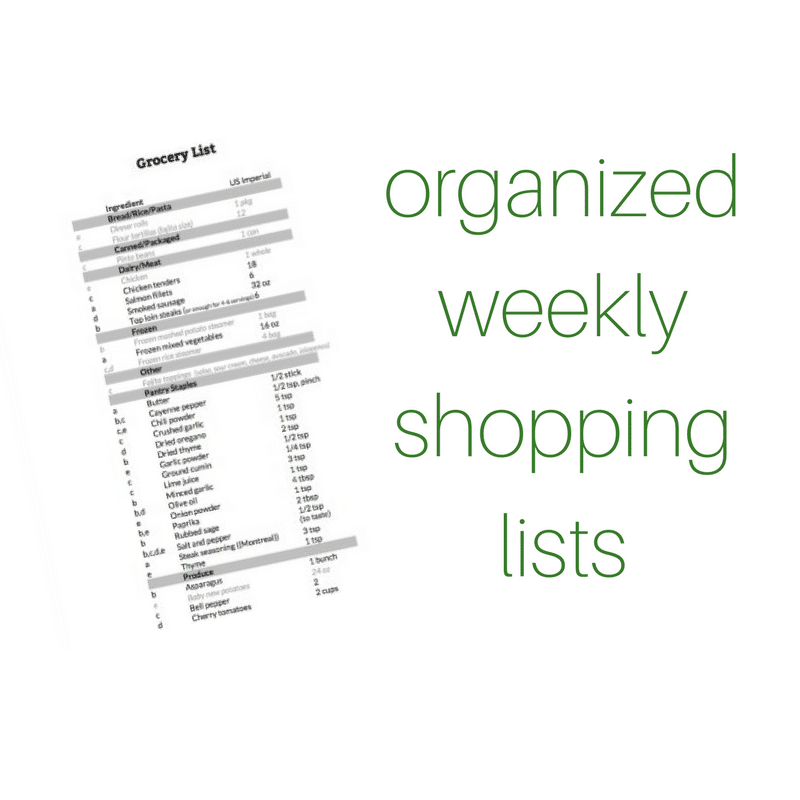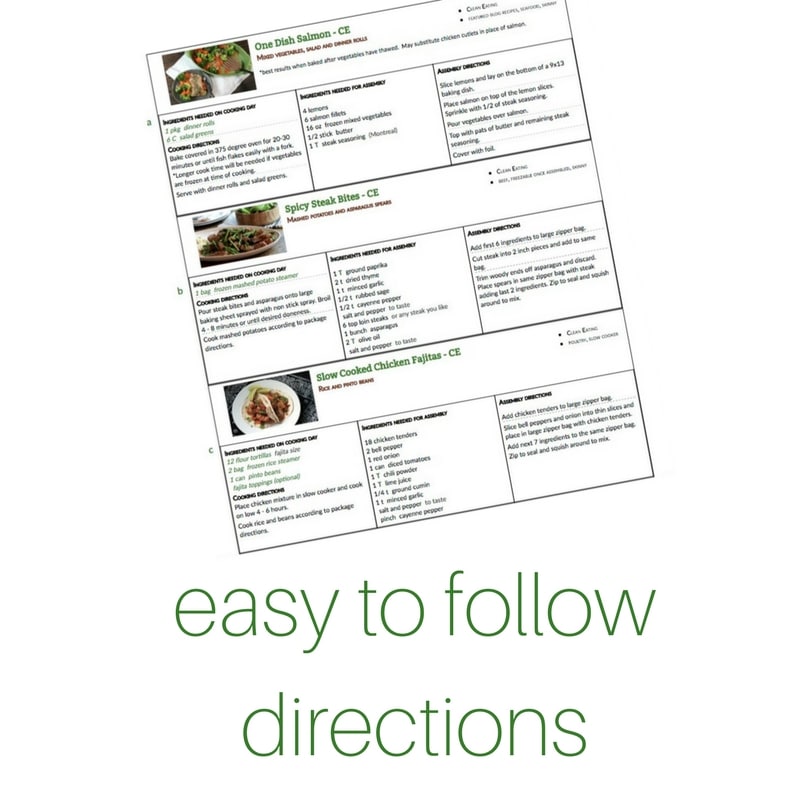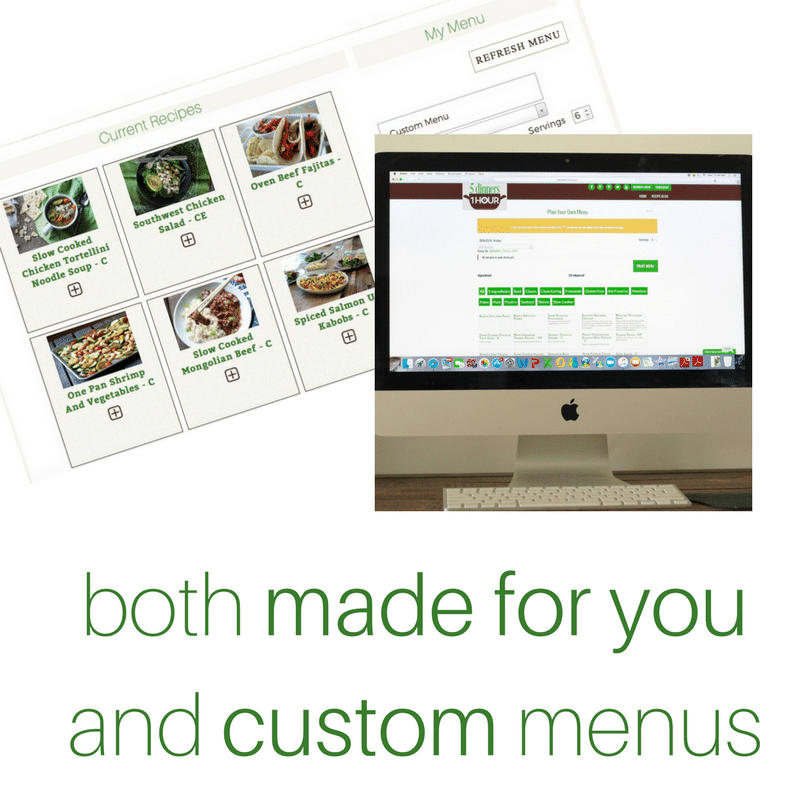 You control your membership. You can cancel anytime by logging into your account and clicking on "cancel"
Member Success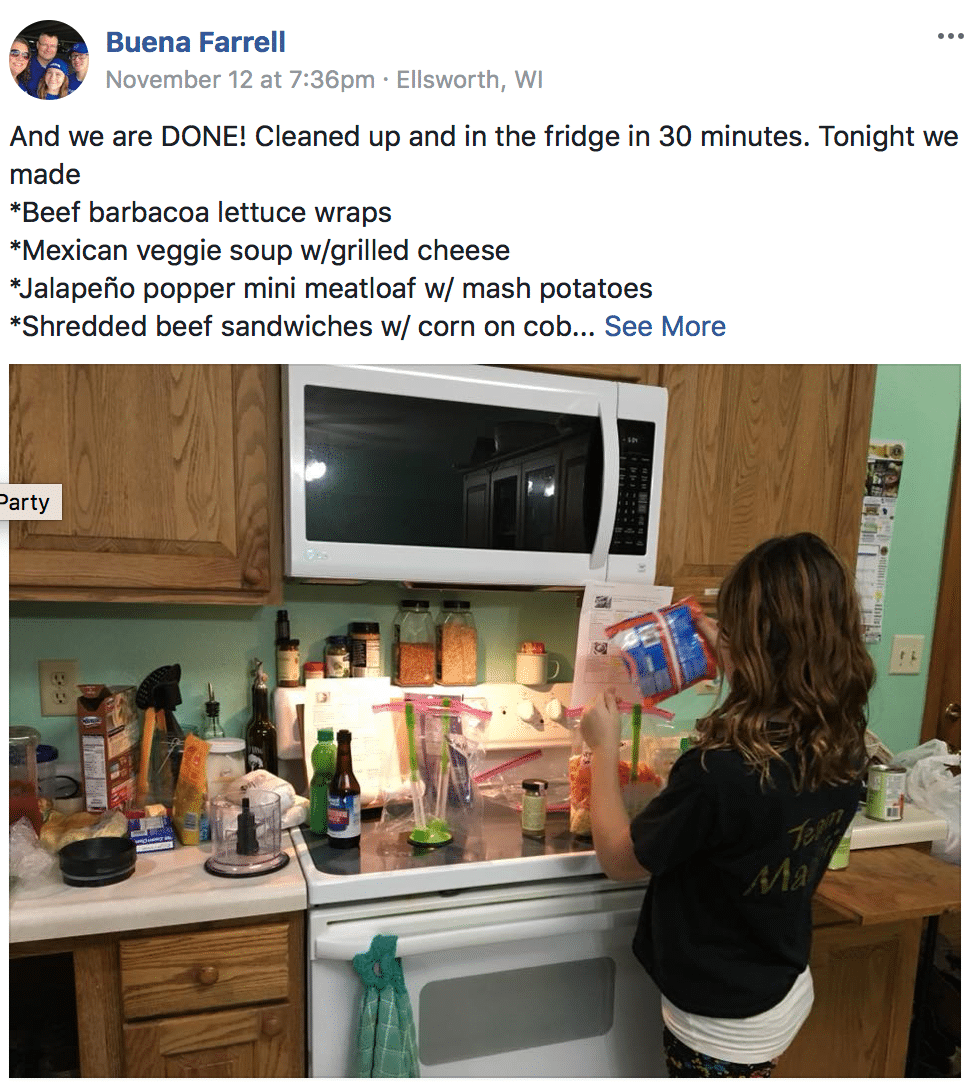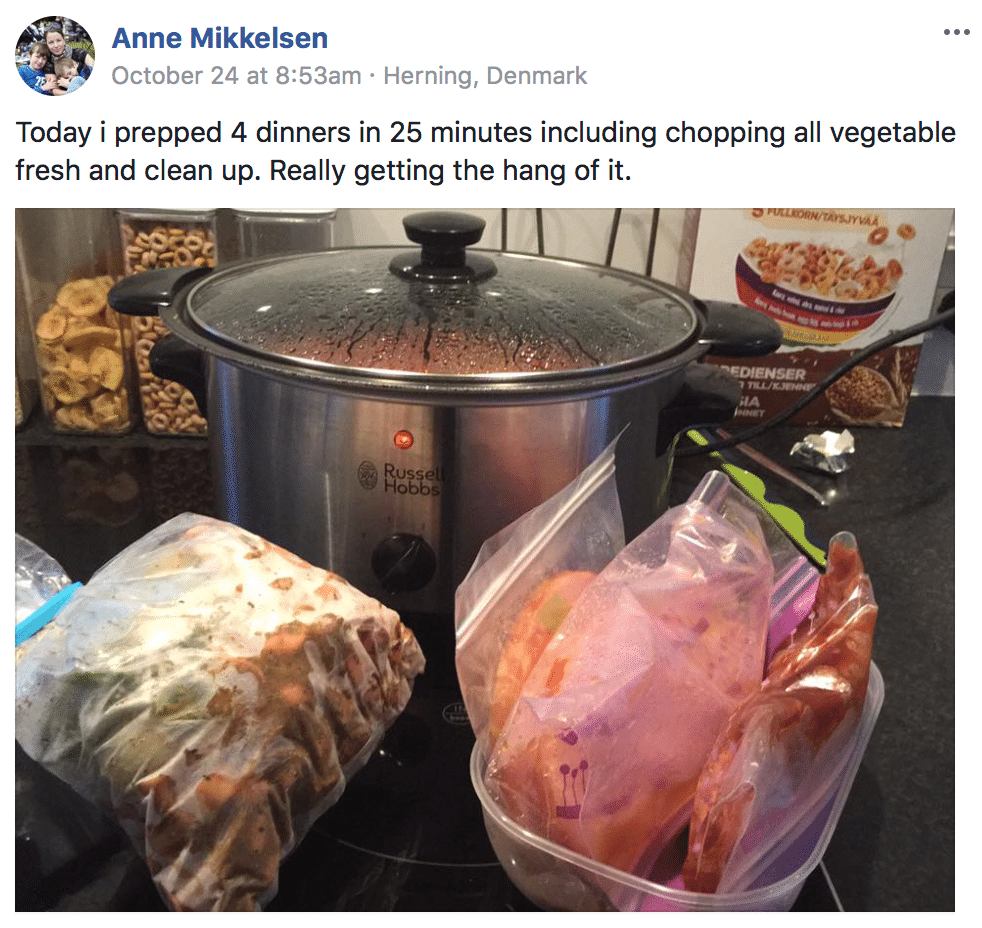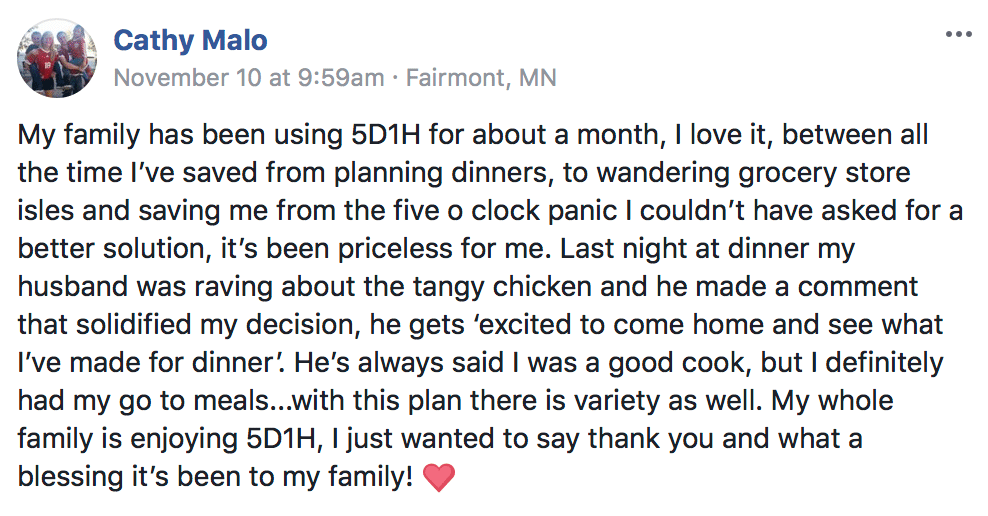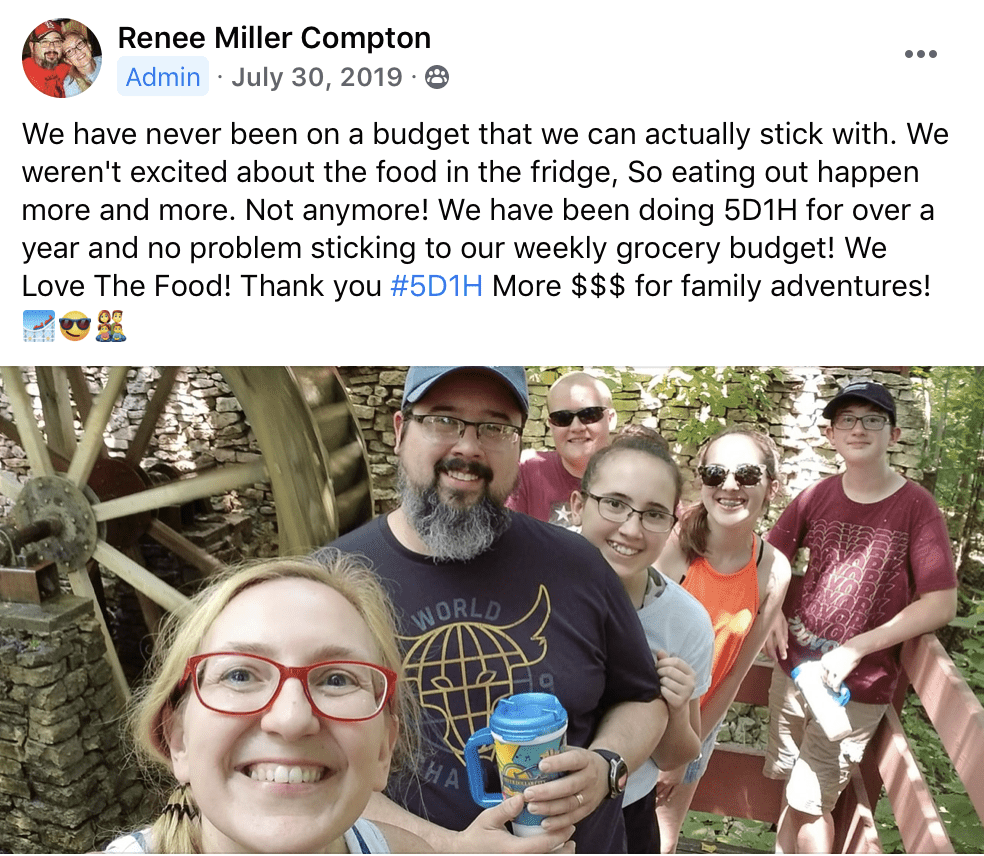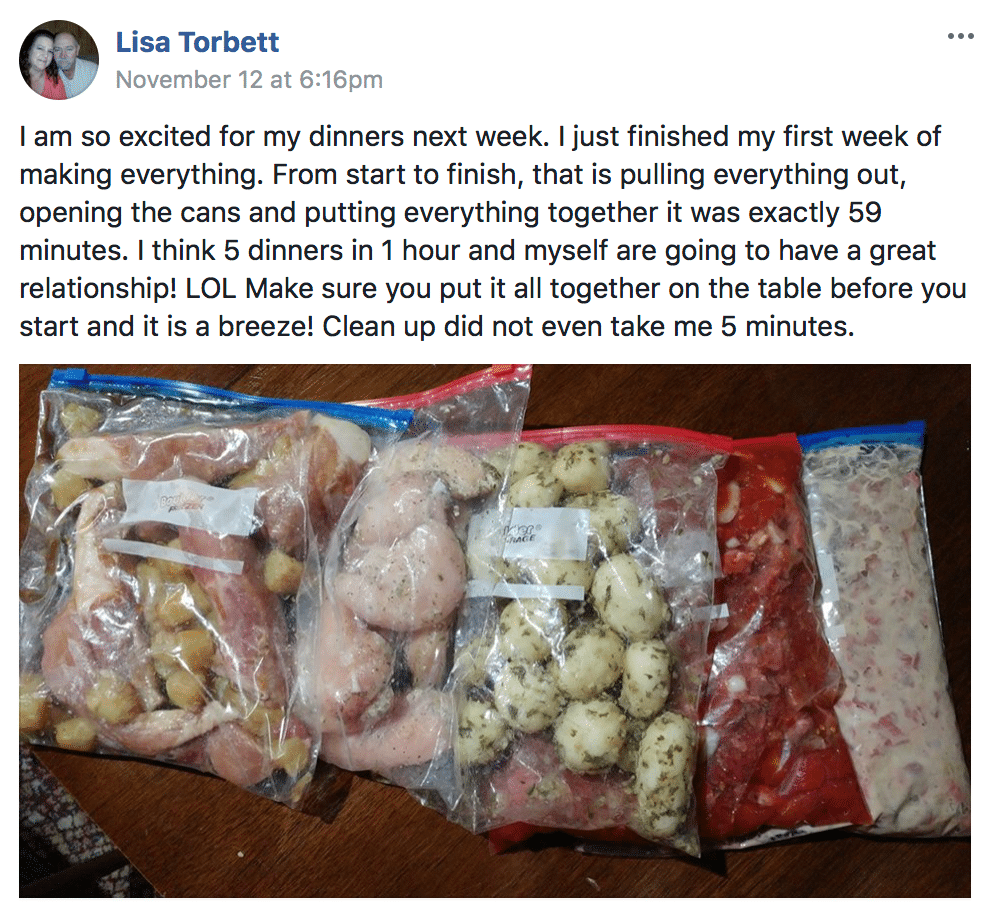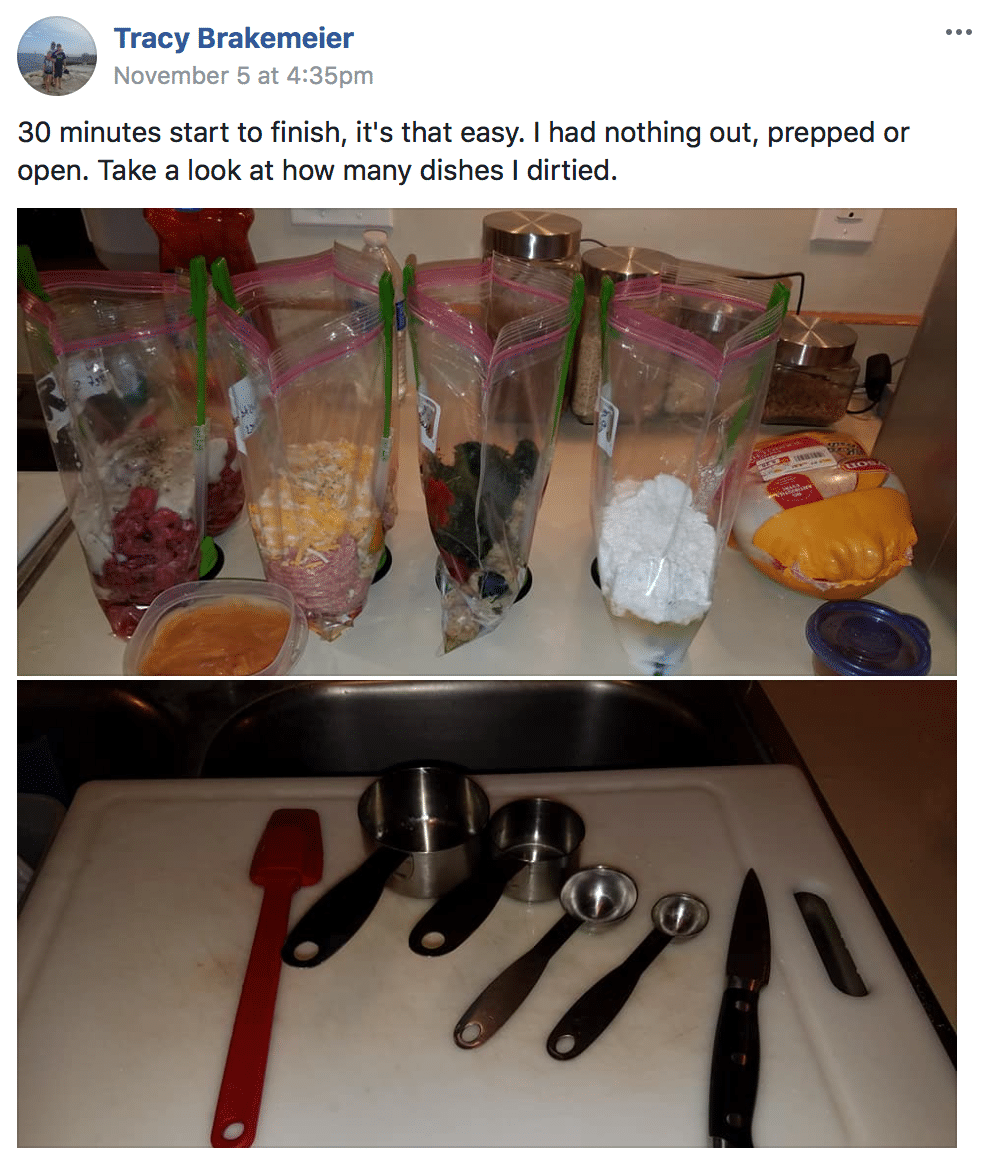 Watch 2 real-time meal preps with members, Hannah and Stefanie!
You control your membership. You can cancel anytime by logging into your account and clicking on "cancel"
Michelle Dudley
Founder, 5 dinners 1 hour
I am a wife, mother, blogger, menu planner, and food lover (eater not cooker). I created this service to help busy moms like me get dinner on the table quickly, and easily so we can finally ditch the need for those unhealthy drive-thru dinners!
The idea came to me back in the Fall of 2010 when we were eating yet another greasy $29.00 dinner out of a paper sack. We were all tired of fast food dinners, but that was the best I could do on a busy weeknight. Fast food was a staple in our diet out of pure necessity to keep everyone fed in the short amount of time I had between hockey, volleyball, tutoring…you know that constant on-the-go, how in the world am I going to feed these people, mode. The struggle is real!
I began experimenting and searching to find a way to feed my family nutritional home-cooked meals but being totally transparent here, I do not like to cook. There, I said it……. that felt good. I know we are "supposed" to prepare meals the way our mothers and grandmothers did but I didn't have the time they did or the energy.
Years ago when my kids were very small, I did large freezer batch cooking and I knew I liked the concept but again, it was too time-consuming so I found a way to streamline that concept to make it more manageable and doable. I could squeeze in the 45 minutes to 1 hour a week to get this done if it would save me 3-4 hours the rest of the week. That was a trade-off I was willing to make. Not to mention, my wallet got a break from all the fast food and take-out. I was SAVING money and TIME! This was huge for my family. Life-changing!
After many weeks and months of trial, error, tweaking, and more tweaking, I came up with a system for a healthy, fast meal prep that worked and it worked so well I started blogging about it. We now have over 49,000 people in our Facebook Community and over 1 million followers on Facebook sharing photos, tips, ideas, and encouragement to others that are looking for dinner-time solutions.
I would love to help you too! I created a Dinner at Home Challenge menu so you can test my system out to see if it can help you with dinner too!
Frequently asked questions-
Will I really be able to make all 5 recipes in one hour?
Yes. It should only take you about an hour. You will need to have all your ingredients and tools out before you start. Be sure to get everyone out of the kitchen unless they are helping. If you are lucky enough to have a helper, it should take less than an hour. Follow the directions as close as possible and always store perishables in the refrigerator. We have laid out everything in step-by-step easy-to-follow instructions to help you get prep done as efficiently as possible. .
I can get recipes online for free. Why would I pay for this service?
That is correct, you can get recipes for free online. People pay for a lot of services they can do themselves but they love the convenience of not having to. What you are paying for is not just recipes but a service that brings you 20 new recipes per month with sides (per plan), allows you to customize your menu and compiles a grocery list for you. And the biggest thing we offer that no one else does is the prep ahead format that EVERY one of our recipes is written to accommodate. This is a meal prep system, not just recipes.
Are the ingredients easy to find?
Yes. I shop at Kroger, Albertsons, Sprouts, and Walmart.
For the gluten-free and clean menus, I shop at Kroger and Sprouts. Walmart is starting to carry GF items but not as many as Kroger.
How much will I spend on 5 dinners?
I typically spend about $65.00-$125.00 for the ingredients for 5 dinners (that feed 6) including sides. If you watch for sales, you can spend less. Some weeks I only spend $40.00. It all depends on what I have on hand. Most of the time, I only need fresh produce and meat because I stock up on pantry and freezer items when on sale.
How do I get the menus?
Once you subscribe, you can log in immediately to see recipes and meal plans (be sure to check your inbox for a welcome email).
I don't eat pork or seafood. What options do I have?
Recipes are adaptable and you can easily swap chicken or beef for almost any recipe.
How do I cancel my renewal?
Log into your account and click on MEMBER DASHBOARD>>MANAGE MY ACCOUNT>>SUBSCRIPTIONS>>CANCEL. You can always email our support team and they can cancel your account for you anytime.
I have picky eaters in my house. Will these plans work for me?
We have hundreds of members that feed their picky eaters from our menus every week. The recipes are so easy to tweak that they are able to adapt to fit their needs. One fun fact is that many have opened up the door to new foods their picky eaters are now loving. We love that!
Still not sure?
Try our Sample Menu!