Are you stuck in a sandwich rut? Here are 4 easy sandwich options you can make ahead for the week.
Italian Beef Sandwiches or Panini's
Grilled Pizza Sandwiches-
1 loaf sliced French or Italian bread
1 package pepperoni slices
12 slices mozzarella cheese
Assemble sandwiches in layers of bread, cheese, pepperoni, cheese & bread.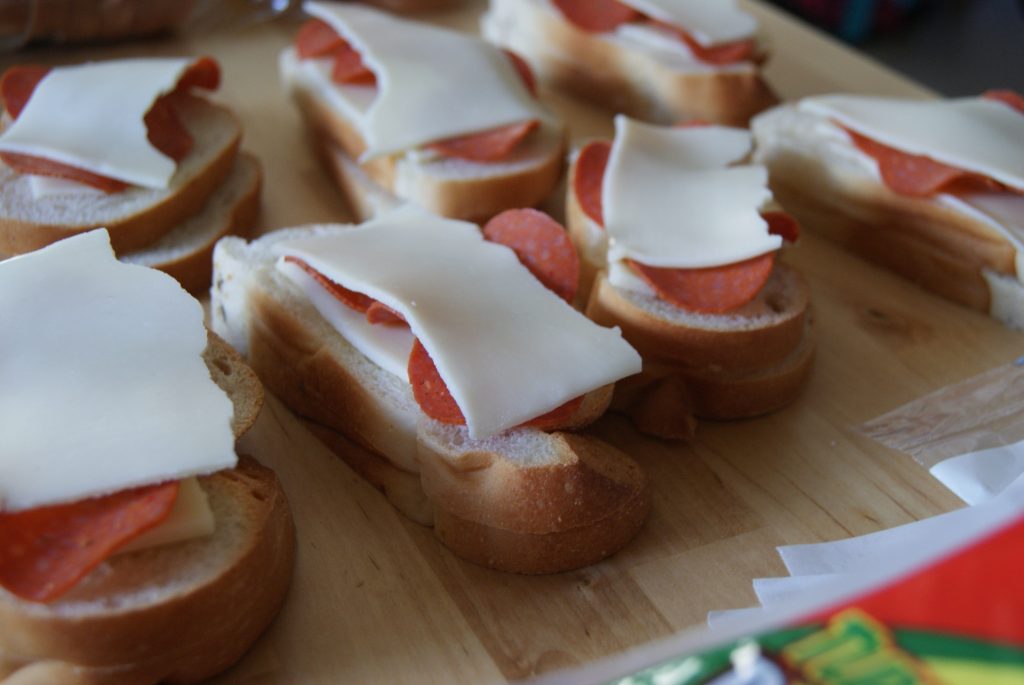 Store in large container or sandwich bags until ready to pack OR you can grill these in a skillet, indoor grill or George Foreman type grill, cool then store in refrigerator. Kids will love these even if they are cold!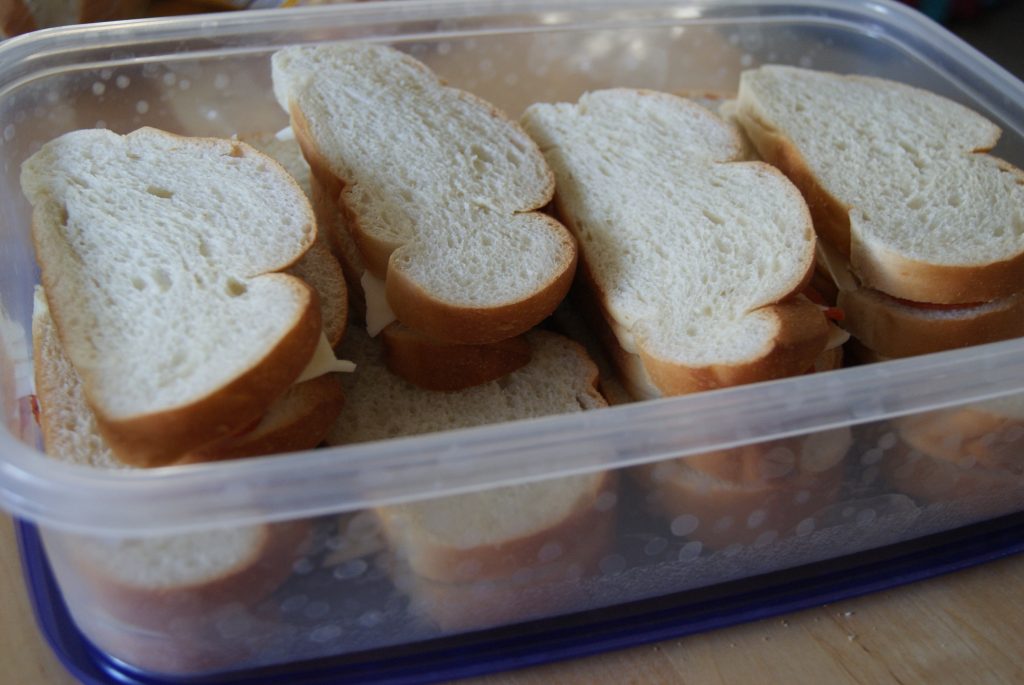 I usually pick 2 sandwiches to make ahead assembly line style on Sunday nights. Then the kids can choose what they want in their lunch box. They don't ever complain as long as they have at least 2 choices.
Of course these could all be made healthier by using whole wheat bread/tortillas, quality meats and cheeses free of nitrites and MSG.