This one can be made fast or slow. My kids will eat anything sausage. They love it. My son asked if those were noodles and I am not sure why I said "no, it is cabbage" ! I must remember to think before I speak. He at least tried it which is pretty good for a 16 year old boy that could eat just meat at every meal.
Ingredients-
2 lbs smoked kielbasa or beef sausage
1 small head of cabbage
1 C. bottled chili sauce
Pepper to taste
Assembly-
Slice cabbage in half then into ½ inch slices.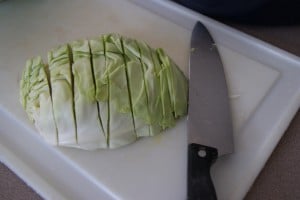 Place in 9×13 baking dish sprayed with non stick spray.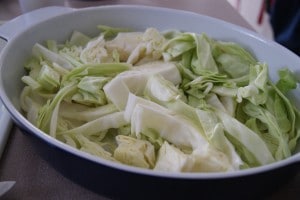 Slice sausage into 2 inch pieces and place on top of cabbage.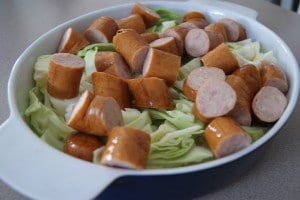 Pour 1 bottle of chili sauce over the top.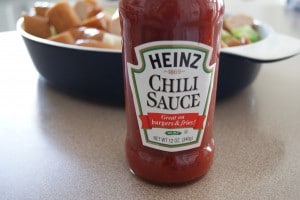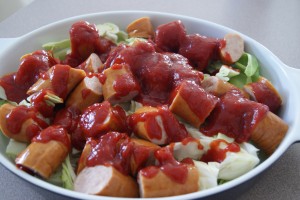 Cover with foil and bake in a 400 degree oven for 40-50 minutes or until cabbage is tender.
If slow cooking, place all ingredients in large zipper bag until ready to cook. To cook, pour into slow cooker and cook on low for 6-8 hours.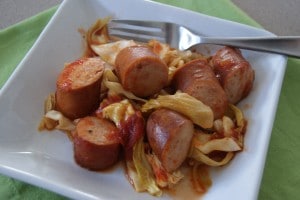 This is so simple and good. A great warm dinner on a cool night.