•
Make these ahead so you can indulge on a busy weeknight….or a lazy Sunday….or just because. These Paleo Coconut Chicken Strips will be a smashing hit at the dinner table!!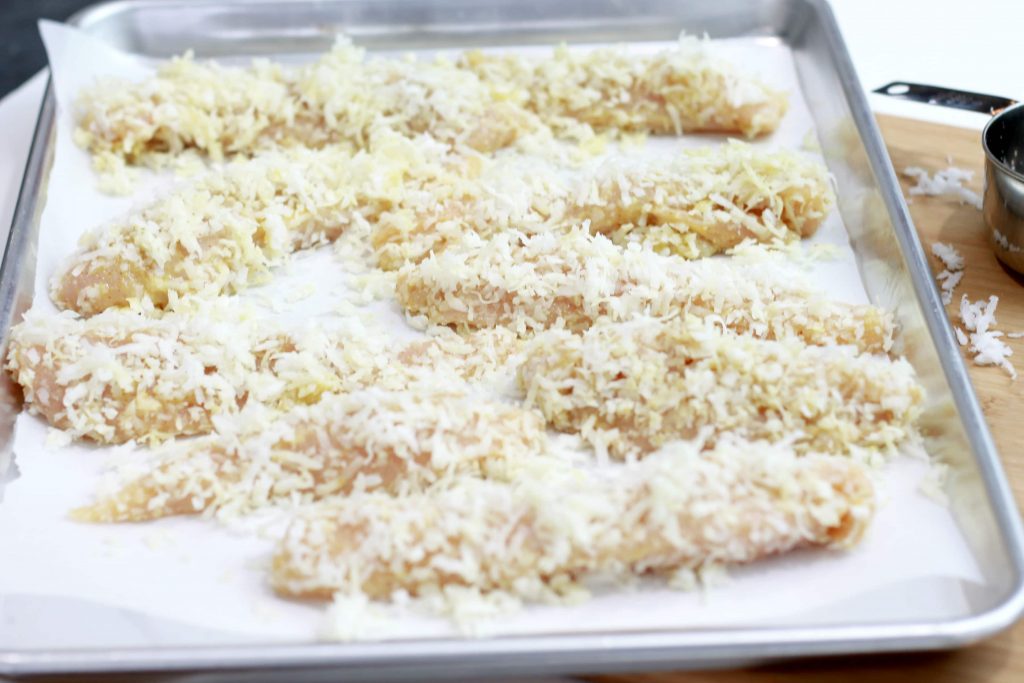 Parchment paper is your friend here, especially if you break down and use sweetened coconut which I may or may not have done on occasion.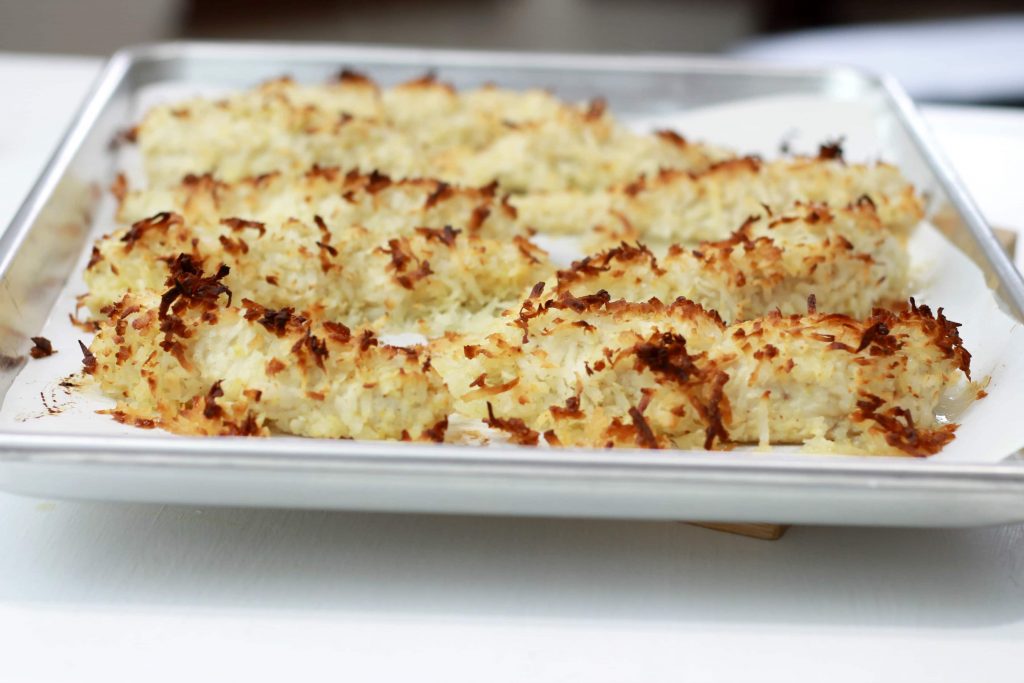 THIS is why I do what I do. I get to eat really good food AT HOME! I mean look at these Paleo Coconut Chicken Strips!!! Why would you opt for some greasy deep fried low quality chicken? Get you some organic bird and try this recipe tonight!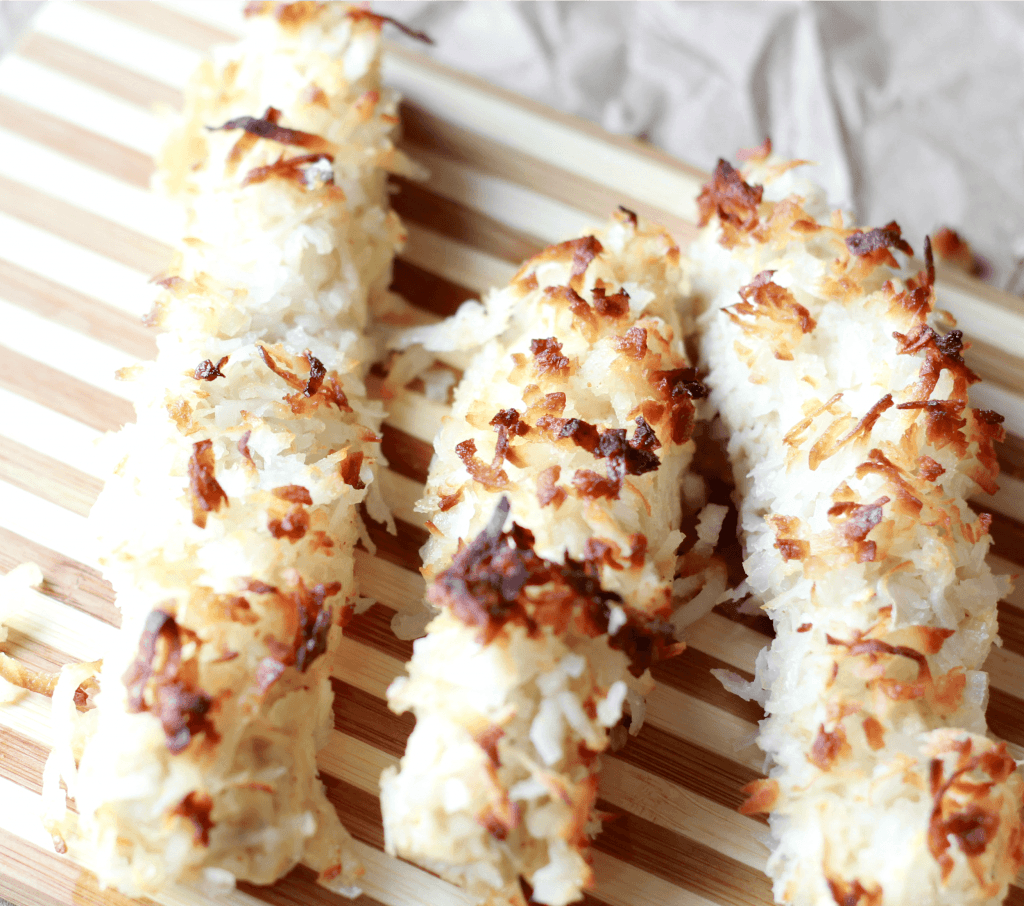 Pair with some sweet potato fries and you just served up a healthy version of a kid favorite!