Happiness is finding a recipe that's low-carb and easy to make. These keto chicken freezer meal ideas are just that!
Keto Chicken Freezer Meal Ideas
You know what's amazing about freezer meals? It's how your entire dinner is waiting there for you. All you have to do is let it thaw and then bake it. No prep work, no thinking.
These recipes all have two things in common: they are low-carb keto chicken meals, and you can store them all in the freezer ahead of time.
Stick to your keto diet by putting these chicken recipes on your menu.
Some of these meals aren't written as freezer meals. But you can turn any recipe into a freezer meal. Just do some prep work ahead of time and store everything in a bag or container in the freezer.
1. Low-Carb One Pan Chicken and Veggies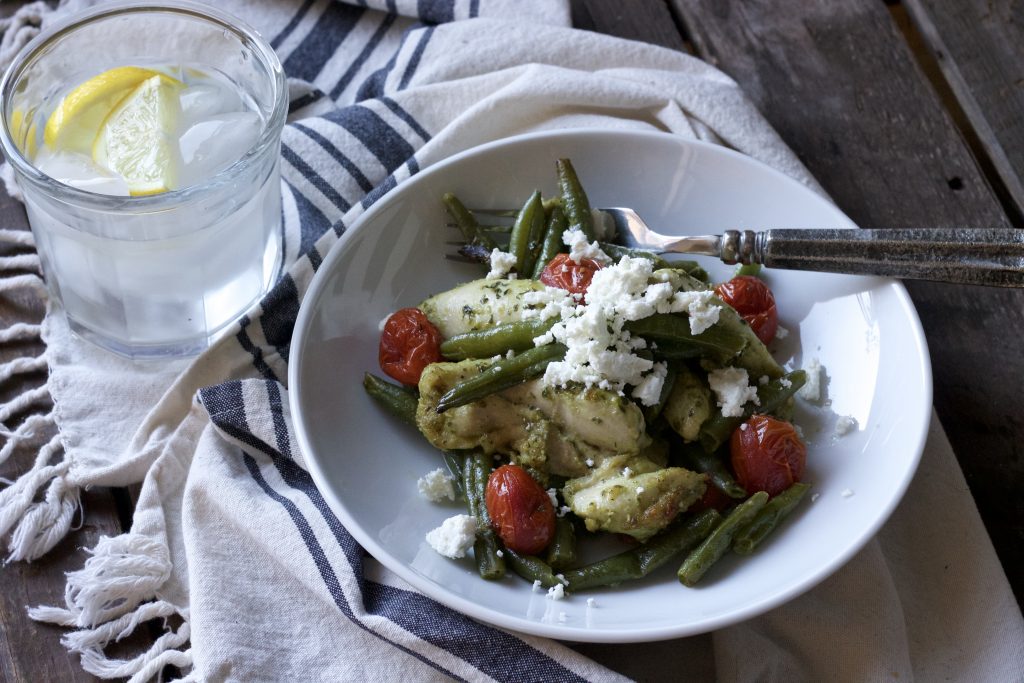 This is a super popular recipe. When you are ready to make dinner, you can cook all of it on one sheet pan.
Find the recipe on 5 Dinners 1 Hour.
2. Cilantro Lime Chicken in Creamy Sauce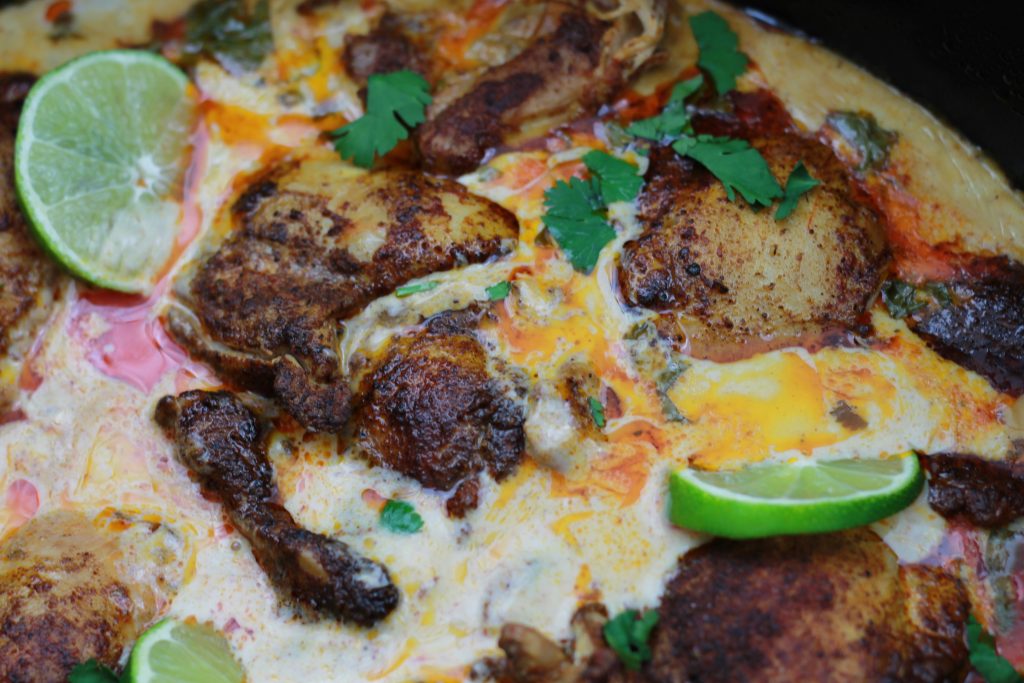 This chicken tastes fantastic in a leaf of lettuce for low-carb taco night. Or you can chop up some different types of lettuce and make an unforgettable salad.
Of course, you can eat it just like it is. That's amazing too.
Find the Recipe on 5 Dinners 1 Hour.
3. Chicken Mushrooms in Wine Sauce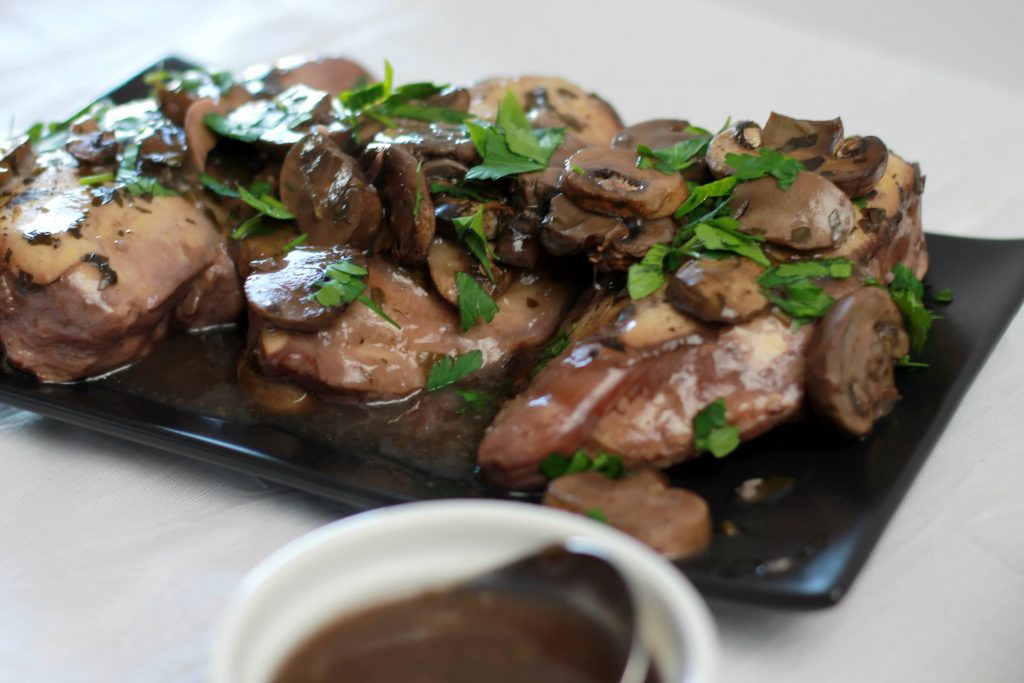 There's some debate out there about wine on keto. But there's no debate that this recipe is amazing. And the entire meal – the chicken and the veggies – is all here in this dish.
Find the Recipe on 5 Dinners 1 Hour.
4. Low-Carb Buffalo Chicken Meatballs
These meatballs have some kick! It's an incredible flavor, the buffalo sauce. And it's one your kids will want over and over.
Find the recipe on Simple in the Country.
5. Instant Pot Chicken Tinga Tacos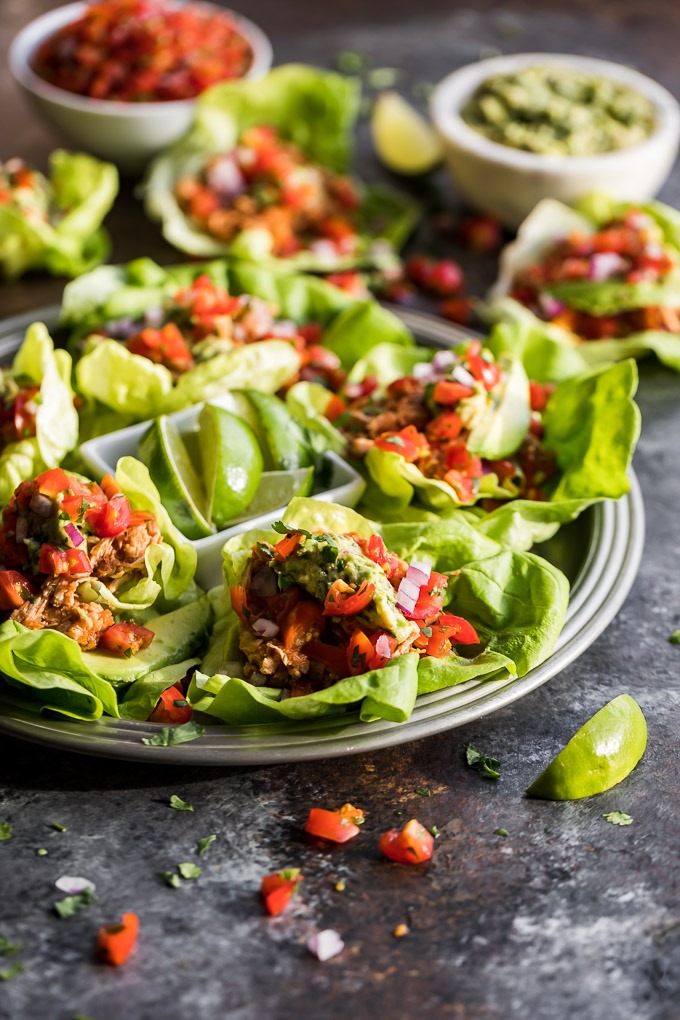 Since this recipe is all made in the Instant Pot it's a fantastic choice when you really don't have much time. You won't ever forget the flavor of these chicken tacos, either.
Find the recipe on Get Inspired Everyday.
6. Crock Pot Crack Chicken Recipe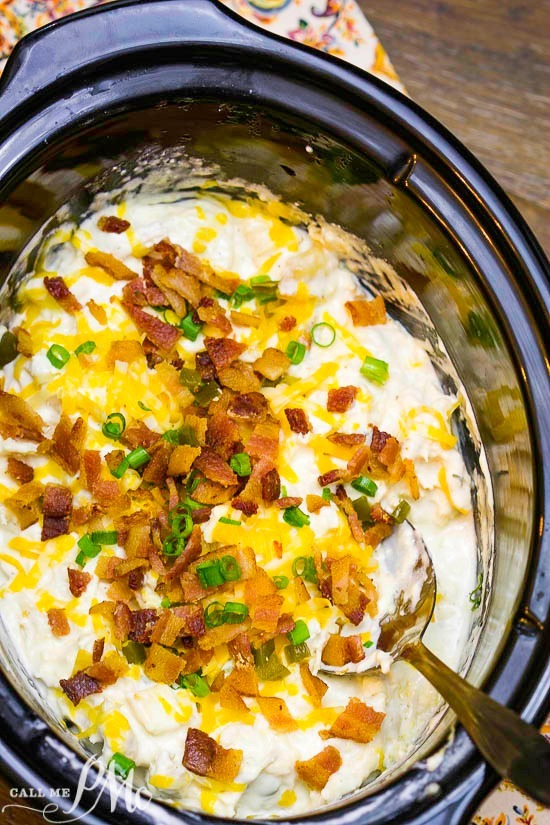 This is called crack chicken because it's addicting. But thankfully it's also low-carb! You can indulge in this creamy chicken recipe.
Find the recipe on Call Me PMC.
7. Salsa Chicken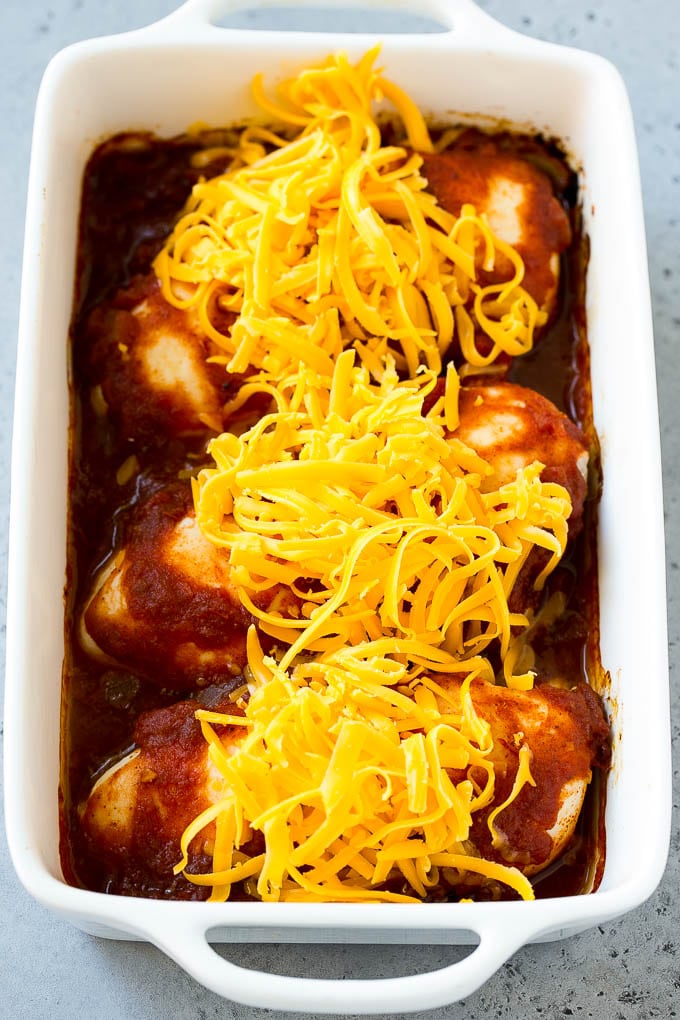 The original recipe isn't written as a freezer meal. And you'll have to leave out the rice if you are on keto. Or, just use cauliflower rice instead.
But this salsa chicken belongs on the list because it is that tasty. It's a low-carb dinner idea that fits in perfectly on taco Tuesday.
Find the recipe on Dinner at the Zoo.
8. Rosemary Lemon Chicken Skillet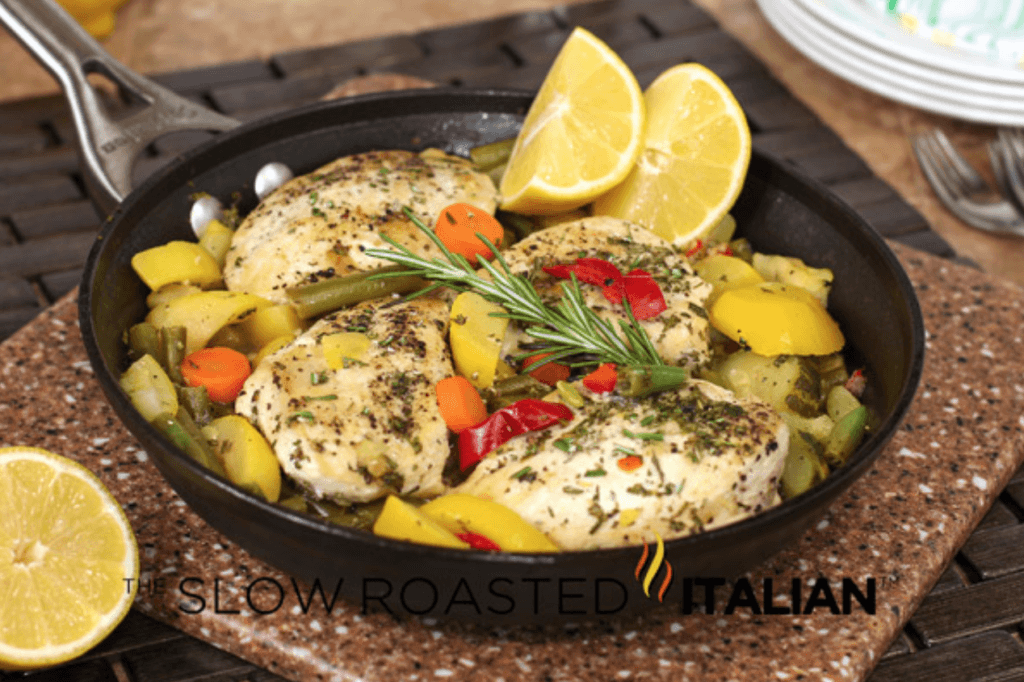 The lemon brings out the earthy sweetness of the rosemary. And it all tastes divine with the chicken.
If you freeze it ahead of time, you can bake it in the oven and it'll be ready in about 45 minutes.
Find the recipe on the Slow Roasted Italian.
9. Chicken Tortilla Soup Slow Cooker Recipe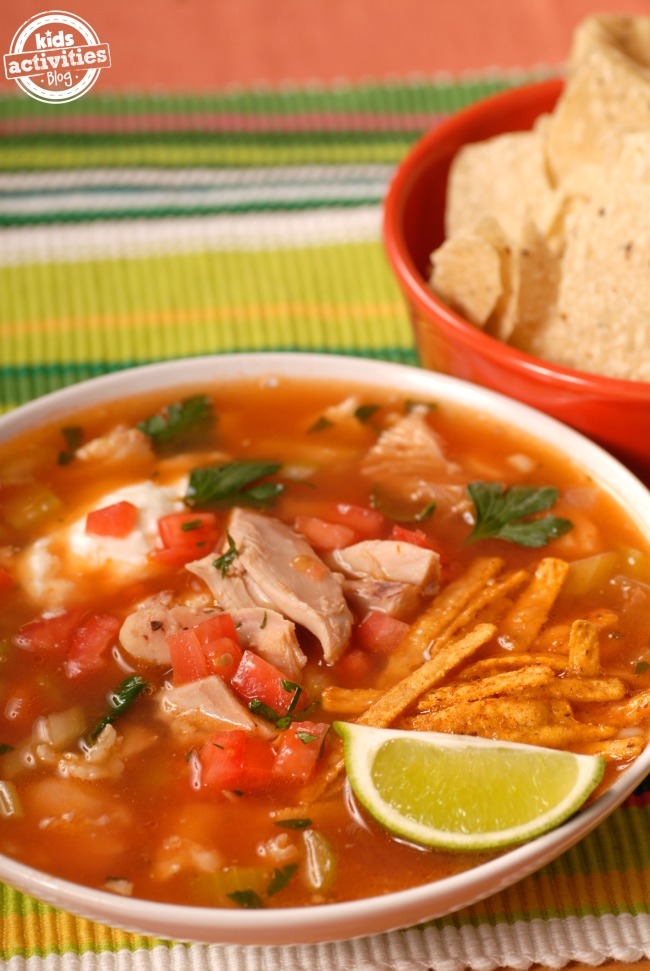 Leave out the tortilla chips and be careful how many tomatoes you add, since tomatoes have carbs. But otherwise, this soup is a wonderful keto recipe.
Soups are wonderful freezer meals. You can store it all in the freezer, then put them in the slow cooker and it'll cook all day.
Find the recipe on Kids Activities Blog.
10. Meatball Soup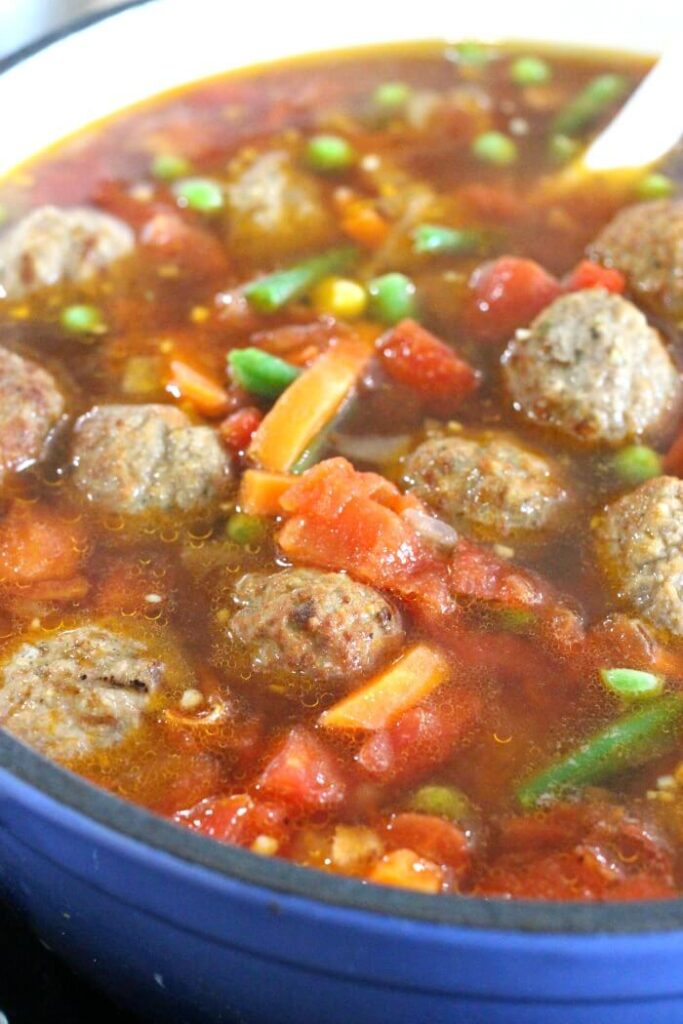 The meatballs in this soup are beef, but you can replace them with ground chicken instead. Freeze it all and it will be an easy take-out-and-cook-it meal.
Find the Recipe on Mama Loves Food.
Time-Saving Tips for Keto Chicken Recipes
One of the most difficult things about eating keto is all the prep work. Convenient foods are loaded with carbs. It seems like it takes more time to cook low-carb recipes.
But if you use some of these time-saving tips, you will be less likely to cheat and more likely to stick to your plan and stay in ketosis.
1. Menu Plan
The time you spend at the beginning of the week planning your meals will pay off. You will spend less time during the week feeling overwhelmed at the thought of coming up with dinner ideas.
If you don't enjoy menu-planning – ask us! We can even create a custom meal plan for you.
2. Do a Meal Prep Day
Chop up all your veggies and prep all your meat on one day. This way you can make dinner in a lot less time.
Take this meal prep one step further and put the ingredients in a bag together. Then, you can store it in the fridge until you cook it, or keep it in the freezer.
3. Use Leftovers in Other Meals
Finally, be creative with leftovers. Make the salsa chicken one day. Then the next day make taco salad out of it.
If you can make multiple meals out of cooking meat once, you are saving tons of time already.
PIN FOR LATER