Who doesn't love Oreos and pudding? This walking Oreo pie is a fun twist on Oreo pie that will get your kids excited (and probably you too)!
If you have heard of walking tacos, which is taco toppings piled in a mini Frito bag, this walking Oreo pie is a dessert version of that!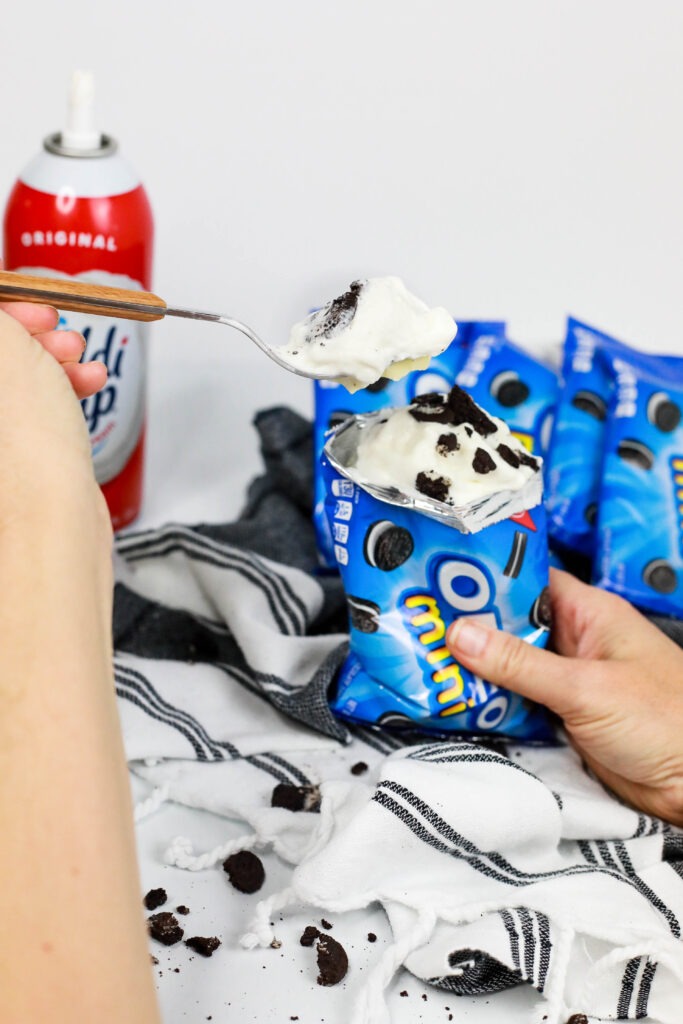 Walking Oreo Pie
Because it only has 3 ingredients, walking Oreo pie will be one of the simplest party desserts to put together. This would not only be great for a large crowd, but also just for a super fun after school snack. The kids would have a blast building their own walking Oreo pie!
Ingredients Needed:
Oreos
Vanilla pudding cups
Whipped cream
How to Make Walking Oreo Pie
There is no cooking involved for this walking Oreo pie, which is one of the best parts! To begin, crush the Oreos in the bag just a little. Now, don't get all crazy and pulverize them; just a little crushing to break them up some.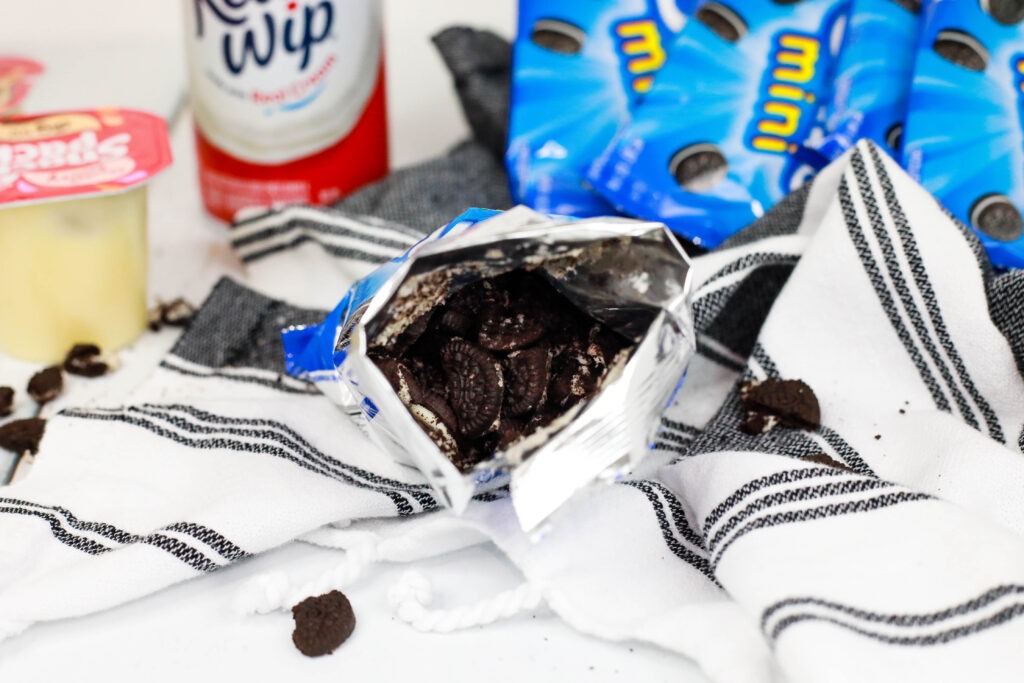 After that, all you need to do is set out the ingredients so people can layer their walking Oreo pies. Set out the crushed oreo bags, pudding, and whipped cream.
To build the walking Oreo pies, add the vanilla pudding to the Oreo bag, then top with a dollop of whipped cream.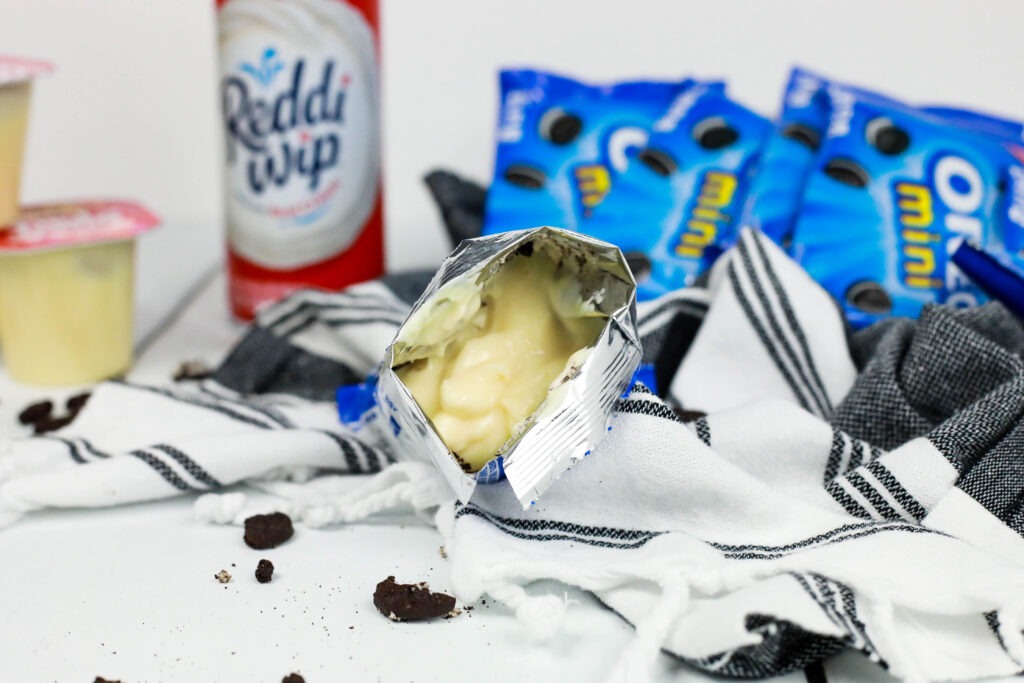 Lastly, then top with a dollop of whipped cream. My family thinks you can never have enough whipped cream!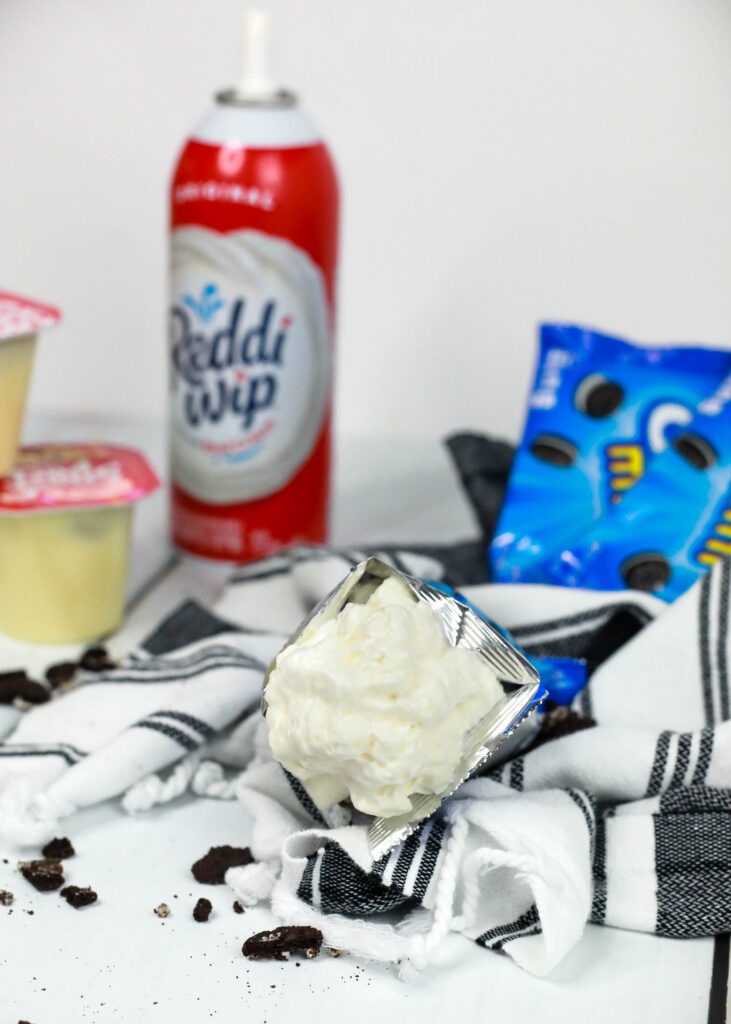 One of the neat things about this recipe is that you can also add some variations to it. For an extra fun surprise, you could even drizzle some chocolate syrup on top or layer some sliced fresh strawberries inside. Yes, please!
Walking Oreo pie would also make the perfect camping dessert! Next time you hit the campground, try out this fun recipe!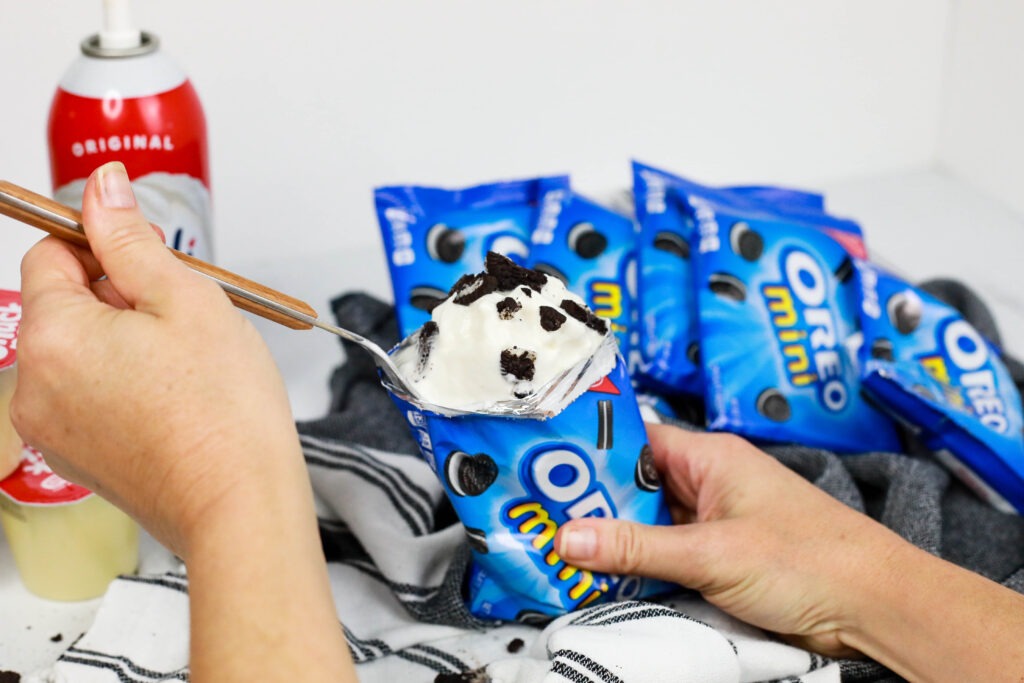 Also, be sure to check out these other "walking" recipes:
Walking Banana Pudding from 5 Dinners 1 Hour
Walking Frito Pie from 5 Dinners 1 Hour
Take 5 Walking Dessert from 50 Campfires
PIN FOR LATER