Slow Cooked Sloppy Joe Philly Cheese Steaks. Can I get a Y-U-M?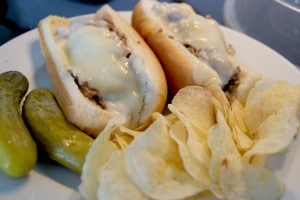 2 lbs extra lean ground beef 90/10
1 C. frozen chopped onion
1 C. frozen chopped bell pepper
3 T steak sauce
1 C. all natural beef broth
To assemble:
Place all ingredients in a large zipper bag. Zip and squish around to mix. You want to break up that meat some.
To Cook:
Pour beef mixture into slow cooker. Cook on low for 6-8 hours.
Once cooked. Take your potato masher and break up the meat. It will crumble apart. Don't be scared. It really will.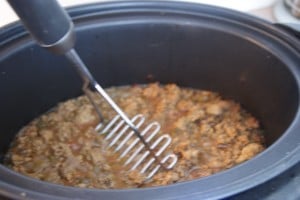 Then pile the meat on buns. I used hot dog because I wanted to freak the family out it is what I had. Not all sloppy Joe's have to be round.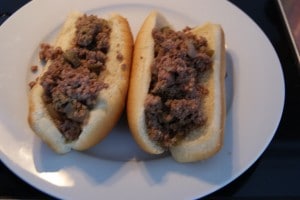 Add your provolone slices and microwave to melt unless you want to heat up the oven. Then you can melt them there. It is way too hot here to heat up the oven AND the slow cooker.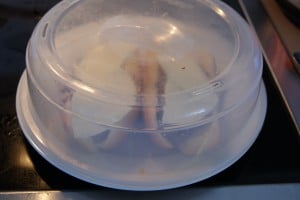 Serve with chips and pickles!