They may cook slow but this is a whole lot easier than carrying a boiling pot of spuds to the sink to drain. Plus waiting on water to boil is sooo yesterday. This slow cooker mashed potatoes recipe, makes it so much easier!! Easy is all it is about with my meal plans!!
Just a few simple ingredients. Most of mine were organic.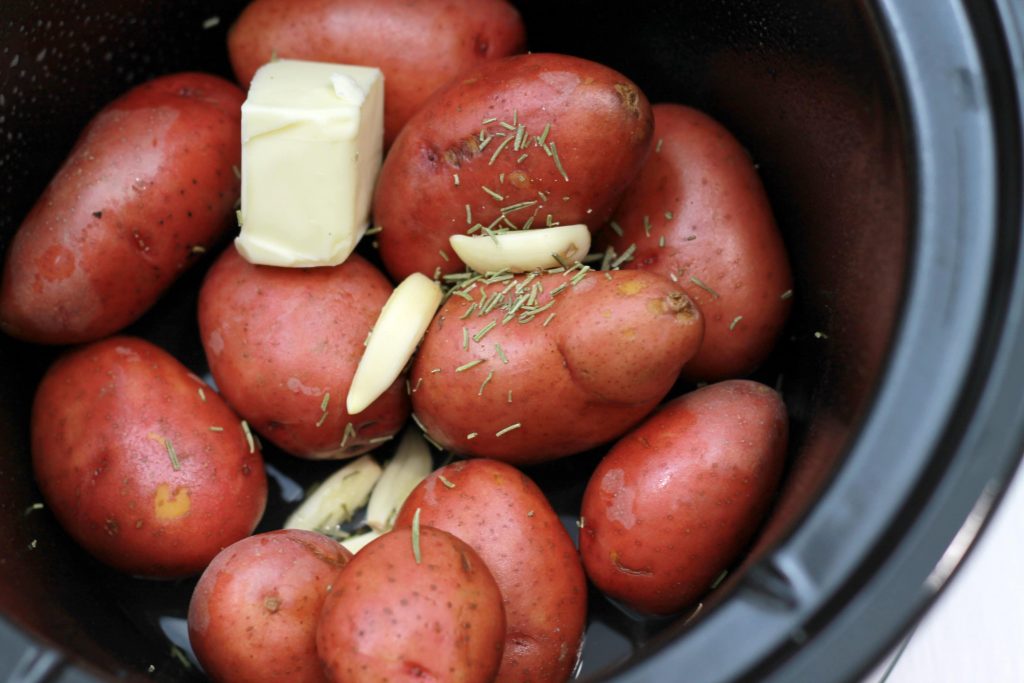 Plop them in the slow cooker and let it do the work. Cook for 4 hours on high.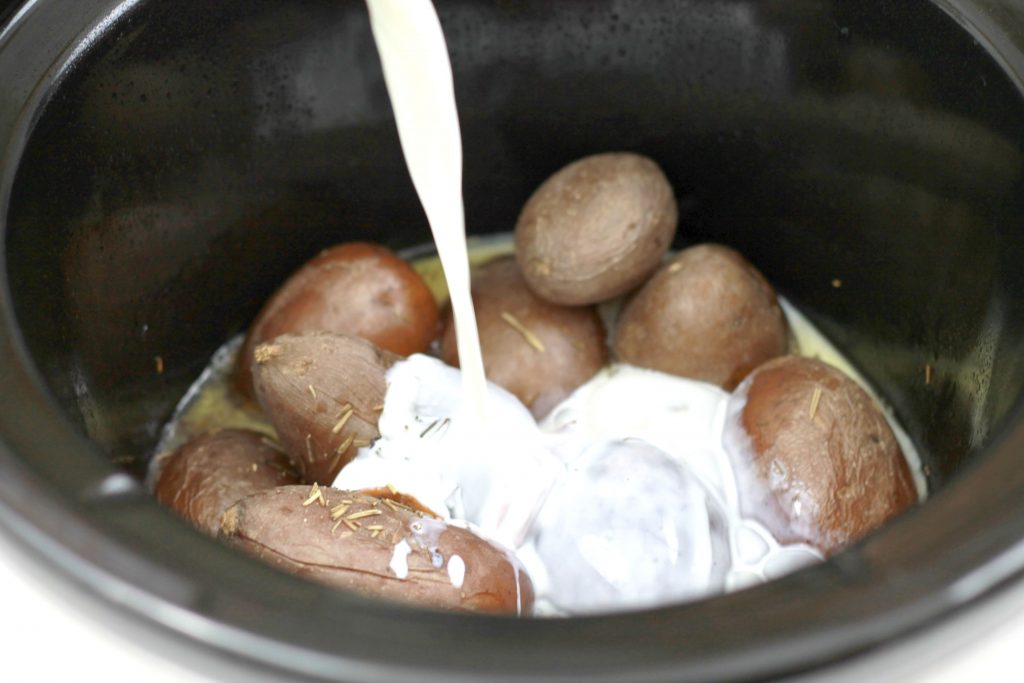 After they cook, pour on some milk, half & half or cream.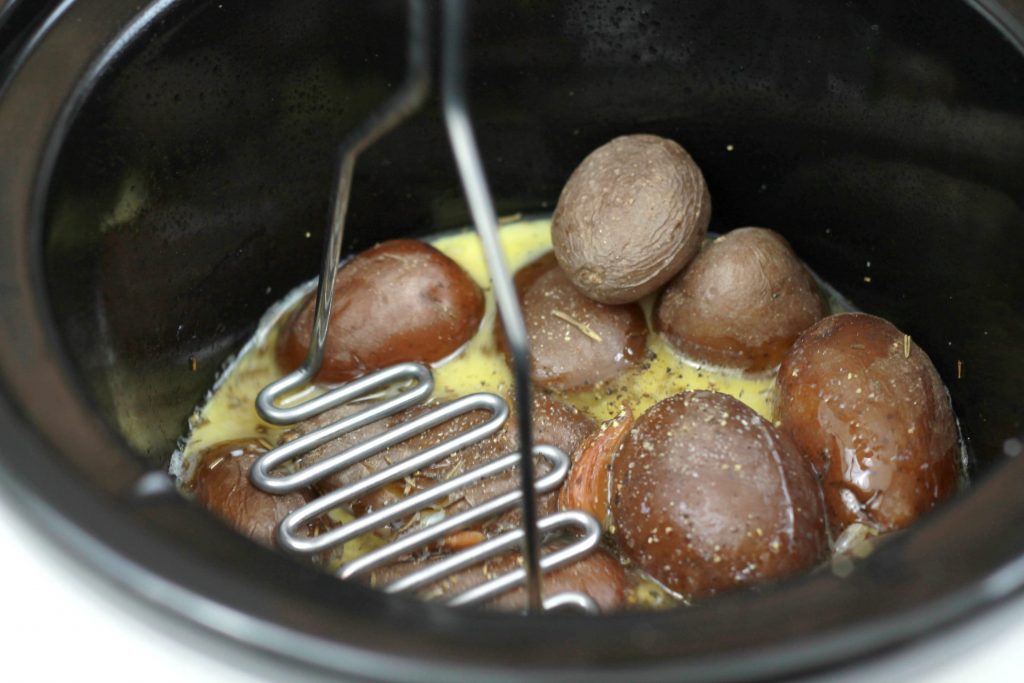 Now is the fun part. If you have a hand mixer, you can use that too.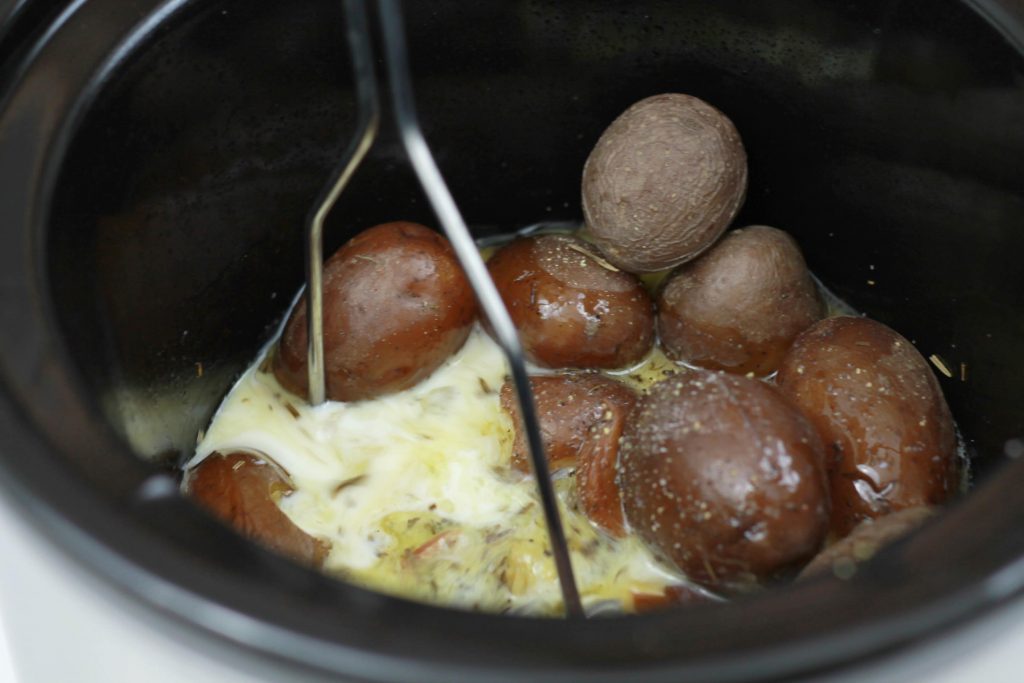 They will mash very easily. Have I mentioned how much I love my slow cooker….and mashed potatoes?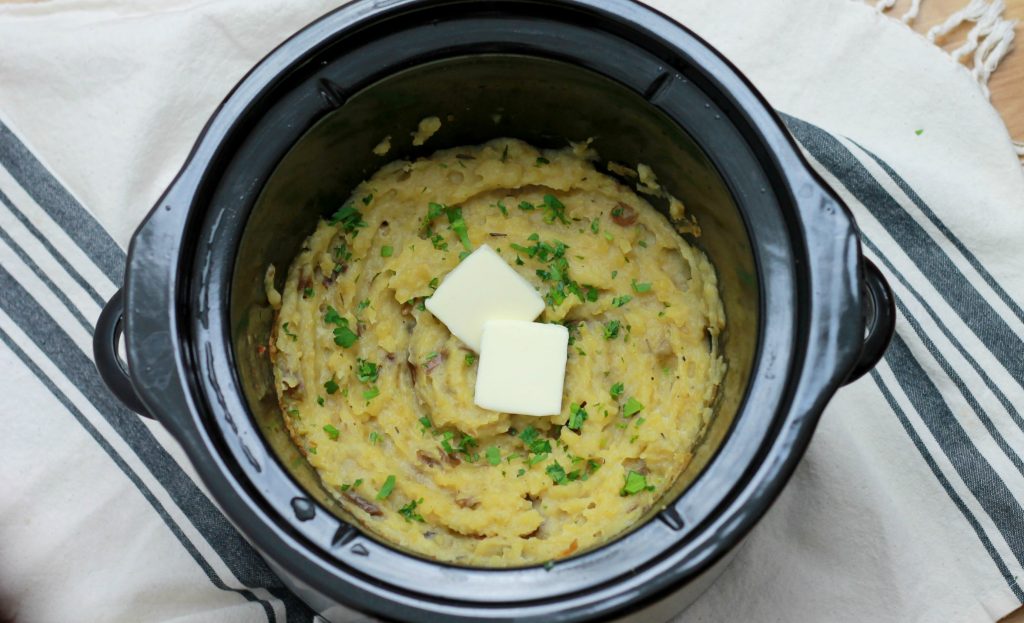 Add some pretty parsley and more butter, unless you have a thing against more butter. Then leave that out.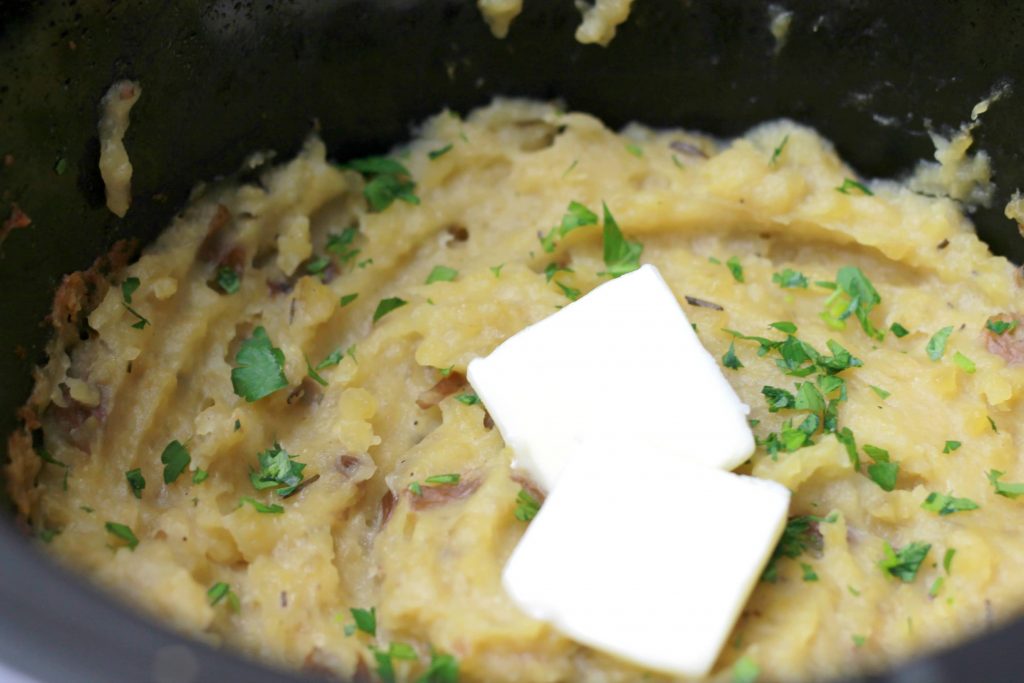 Happy, happy, joy, joy. Happy, happy, joy, joy!!
There is not really a recipe for these. Potatoes, about a cup of broth, some (or a lot of) butter, garlic (optional), some herbs if you want, salt & pepper & splash of milk. EASY!