Gluten Free Monte Cristo
You can use any meat and cheese combo you like for this recipe. Very versatile.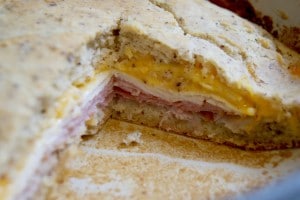 Ingredients-
2 C. GF baking mix (Pamela's)
½ C. butter
2/3 C. + 2 T milk
2 C. shredded (or sliced) mozzarella cheese
12 slices GF deli ham
12 slices GF deli turkey
*you can use any meat/cheese combo. I used ham off the bone, nitrite free turkey and cheddar cheese slices.
Assembly-
Mix baking mix with butter until crumbly.
Add milk and mix well.
Pour half batter into a greased 8×8 baking dish.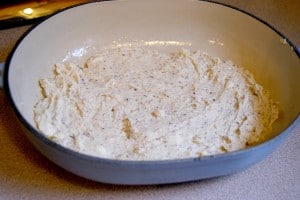 Layer the ham, mozzarella and turkey over batter.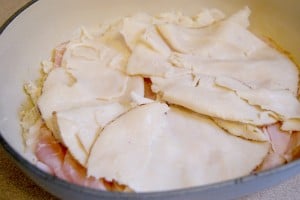 Pour remaining batter over top and spread to cover.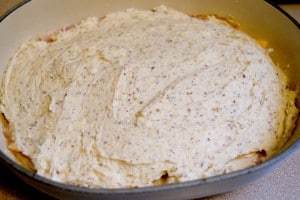 Cooking directions-
Bake in 375 degree oven for 30 minutes or until golden brown.
You can sprinkle with powdered sugar and serve with raspberry preserves. It does not need it, just makes it more Monte Cristo-ish.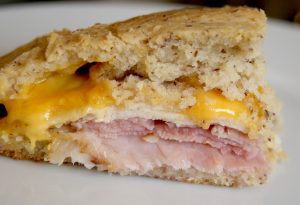 Not a crumb left in the dish. You may want to double this one! It would make a great breakfast or lunch the next day.