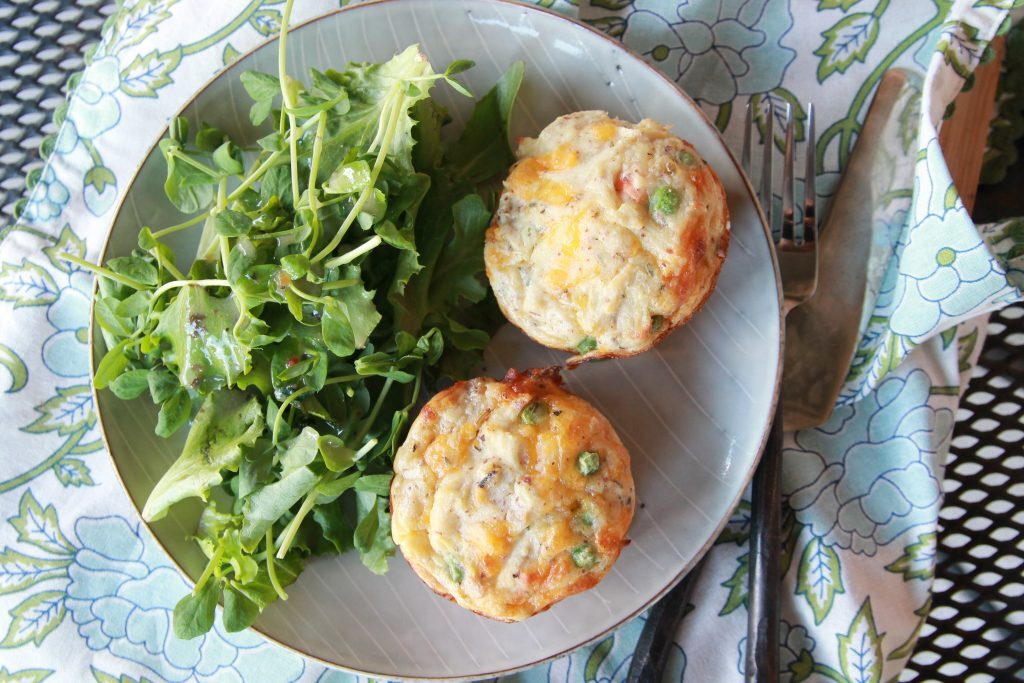 If chicken & biscuits and chicken pot pie got married and had a baby this is what it would look like.
2 C. cooked cubed chicken
1 C. shredded cheddar cheese (sharp cheddar gives it more flavor)
1 C. baking mix (Bisquick)
Mix all 9 ingredients in a large bowl.
Pour evenly into a 12 ct. muffin tin sprayed with non stick spray.
Bake uncovered in a 375 degree oven for 25-30 minutes or until set.
For a vegetarian version, omit chicken and add 1 C. of carrots or green beans.
Serve with a simple salad and baby carrots. I steamed a package of frozen baby carrots then tossed them with 2 T brown sugar. There were no leftover carrots. No one in this house can resist anything made with brown sugar.