Have your kiddos started school? We are in our 3rd year of homeschooling and are getting into our routine for the year. My kiddos attend a homeschool co-op once a week and I usually include a kids' lunch note to remind them how much I love them or to give them some encouragement. My 4 year old does not really read yet, but she really loves getting a note with her name on it with a few bright stickers. They are always so excited to get lunch box notes and usually hold onto them for a while. Whether your child is in pre-school or middle school, all of our kids could use a note of encouragement, a funny joke, a tongue twister, or some other note to brighten their day.
Below is a round-up of kids' lunch notes that will last you the whole year! From themed notes, like Star Wars, Mine Craft, and Harry Potter, to funny jokes, tongue twisters, cute little pictures with encouraging words, and interesting facts for the older kiddos, these lunch box notes will definitely bring a smile to your child's face! Besides putting one in their lunch box, you could also tuck one into their homework folder or backpack to bring even more joy to their day.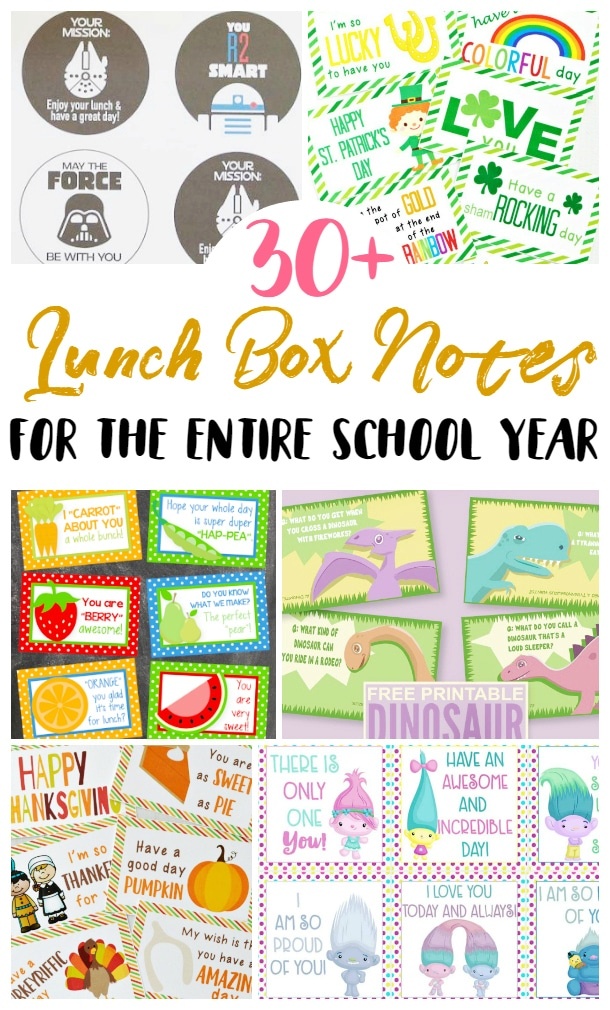 Want to give your kid a chuckle? Put one of these cute joke lunch box notes in his/her lunch box and give them a smile!
Does your child like Trolls? Each of these kids' lunch notes features a troll with an encouraging statement. They are super cute!
These lunch box notes are bright and cheery and feature a fruit or vegetable with a "punny" saying.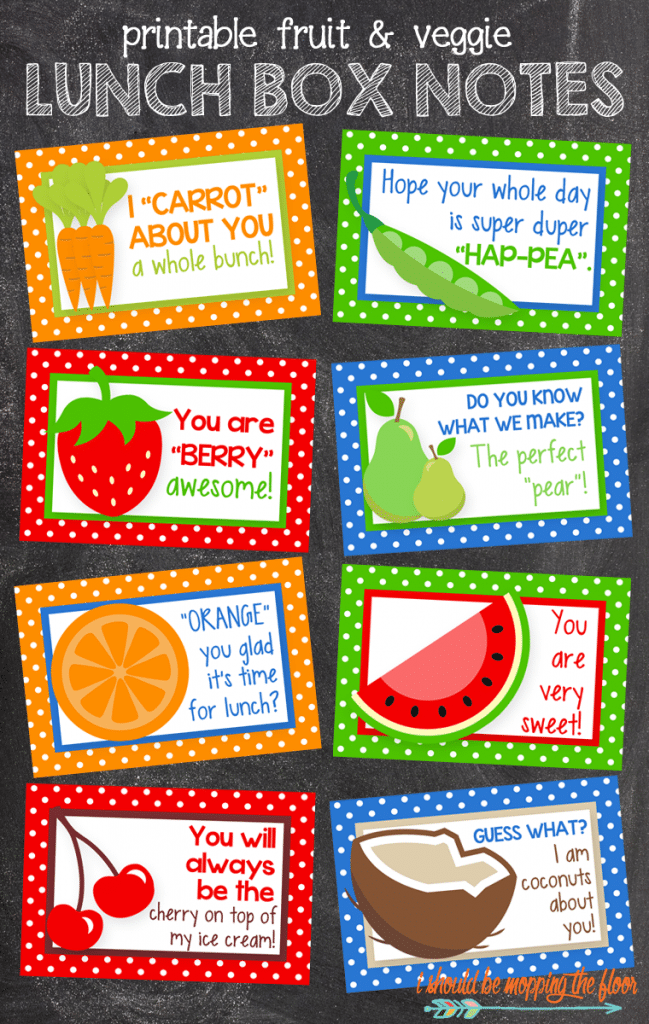 If you have a child that is into Star Wars, these kids' lunch notes are sure to make their day! May the force be with you!
Each of these adorable lunch box notes includes a joke with dinosaur humor. I love the colors on these notes!
Thanksgiving will be here before you know it! Add some festivity to November with these fall colored, Thanksgiving-themed notes.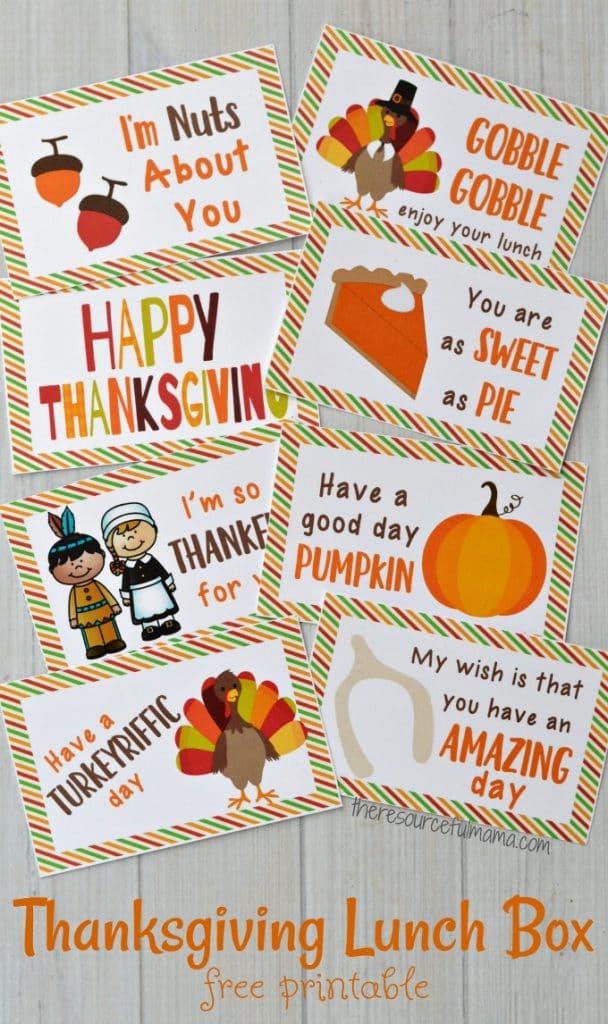 Do you have a little girl that loves Princesses? I know my girls would love these Disney-inspired princess kids' lunch notes. Each note also includes a positive message.
With International Talk Like a Pirate Day coming up on September 19 (yeah, it's really a thing), these pirate lunch box notes will be the perfect addition to your child's lunch box!
Despite the name, the little monsters on these kids' lunch notes are totally friendly and adorable. These would be great to use around Halloween time or really any other time of the year!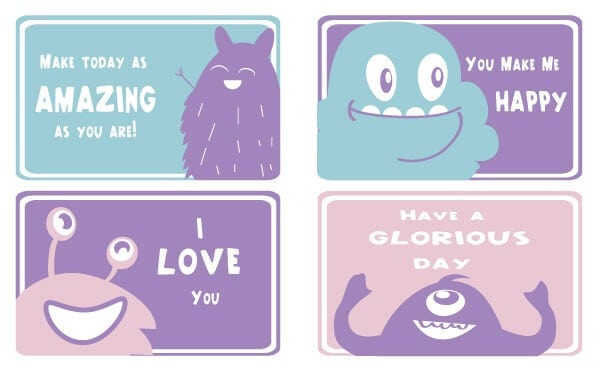 We love Dr. Seuss books! These lunch box notes have quotes from timeless Dr. Seuss books.
Get your child's brain going with one of these hidden pictures lunch box notes!
Summer might officially be about to end, but here in Texas we still have a lot of hot summer weather left. These cute summer jokes will bring a smile to your child's face.
How about some "corny" jokes? No really, some jokes about corn – and other veggies!
December is still a few months away (it will be here before you know it), but you can be ready with the Christmas-themed kids' lunch notes!
I am dreaming of winter weather! Keep these lunch box notes to use after winter break.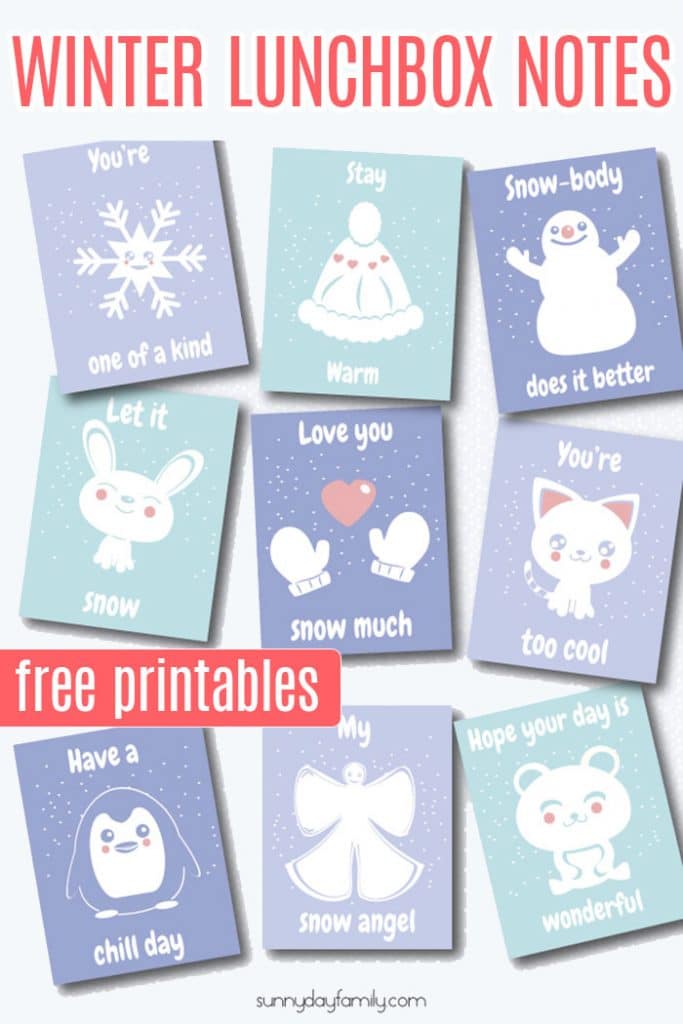 These valentines lunch box notes can be used in February, or really any time of the year – it's always a good time of year to tell your children you love them!
Your little boy (or girl!) will love these superhero notes with an encouraging message.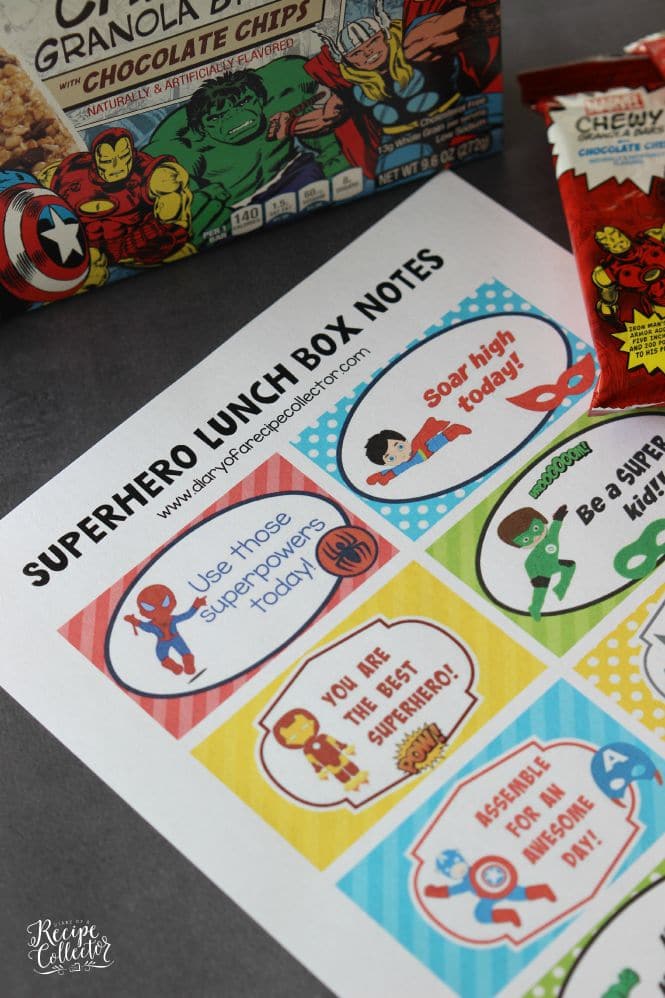 Have you joined the Pokémon GO craze? The characters from this fun game are featured in these lunch box notes.
Hide one of these cheerful, adorable notes in your child's lunch!
One of my favorite children's books is the Dr. Seuss book Fox in Socks – my girls get the biggest chuckle hearing me try to say some of those tongue twisters. Give your kids a chuckle with these tongue twister kids' lunch notes.
If you are still looking for more great lunch box notes, check out these other links:
21. Halloween Printable Lunch Box Notes from Lemon Lime Adventures
22. St. Patrick's Day Lunch Box Notes from Resourceful Mama
23. Easter Jokes Lunch Box Notes from Kids Craft Room
24. Halloween-Themed Lunch Box Notes from The Kim Six Fix
25. Printable Fruit Lunch Box Notes from Frugal Mom Eh
26. Halloween Lunch Box Notes from Family Fresh Meals
27. Halloween Lunch Box Notes from Fleece Fun
28. Lunch Box Notes for Back to School from One Creative Mommy
29. LEGO Lunch Box Notes using LEGO Jokes from Coupons are Great
30. Fun Lunch Box Notes to Make Your Kid Smile from Sunny Day Family
31. Harry Potter Fun Facts Lunch Box Notes from The Crafting Chicks
32. Minecraft Lunch Box Notes from Pepper Scraps
33. Inspirational Quotes Kids Will Love from Sunny Day Family
Make lunch easier and stress-free this school year by using the 5 Dinner 1 Hour cold lunch plan!
PIN FOR LATER