Are you thinking of subscribing to one of the 5 Dinners 1 Hour custom dinner plans, but don't know which plan will be the best fit? With two great dinner meal plans to choose from, the classic menu and clean eating menu, it can be a hard choice. Let's take a look at the differences between the two plans to see which one will best suit your family's needs.
Classic Menu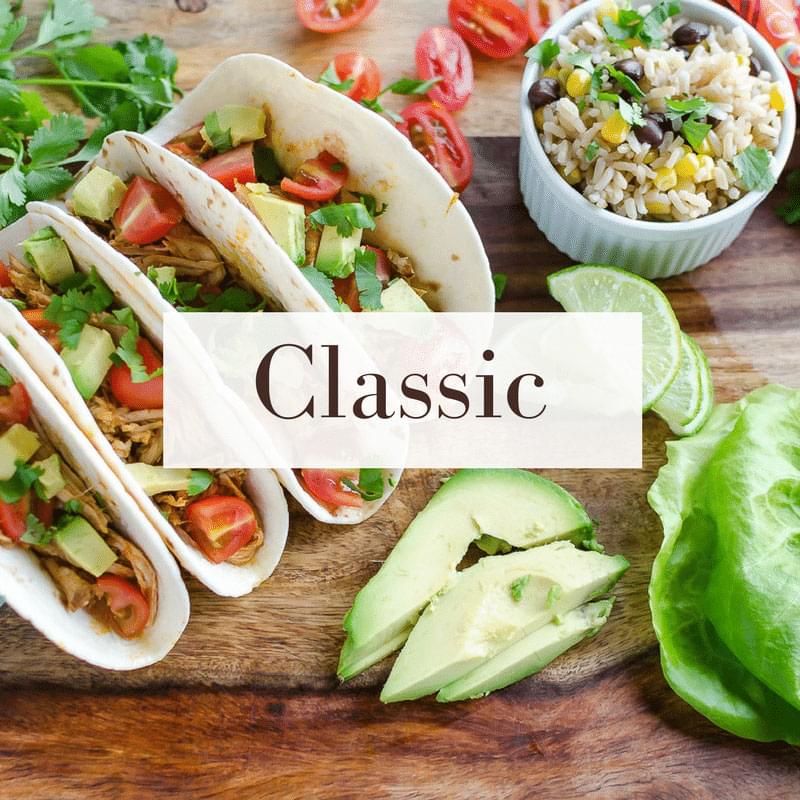 Do you have picky eaters in your family? Are you used to fast food and restaurant food? Do you not have to worry about dietary restrictions? If you said "yes" to one of these questions, the classic menu would be a good choice for your family.
The classic recipes contain white flour, some limited sugar, some packaged/convenience foods, and more starches and carbs than the clean eating menu. Although there are still vegetables in the classic recipes, there are not as many as there are on the clean eating menu, so picky eaters might be more pleased. If your kids are picky about certain vegetables, though, any veggie can be substituted for another your family prefers instead. These recipes are easily adaptable to your family's needs.
Clean Eating Menu
Do you need lower carb meals? Does your family have dietary restrictions? Do you love your veggies? If you said "yes" to one of these questions, the clean eating menu is probably the best choice for you.
The clean eating recipes contain no white flour, no refined sugars (only limited use of honey or maple syrup), no processed foods, a lot more vegetables, and reduced carbs. Not every clean eating recipe is low carb, but many of the recipes are low carb or can easily be adapted for low carb. If you follow a gluten-free diet, the clean eating menu is the easiest to adapt. There are not a lot of recipes with flour, and gluten free flour is almost always listed as a substitute when there is. Other dietary restrictions, such as a diabetic diet and dairy free are easiest to adapt with the clean eating recipes.
Many of the recipes in the clean eating menu are "cleaned up" versions of some of the classic recipes, with some added vegetables.
Family Combo Plan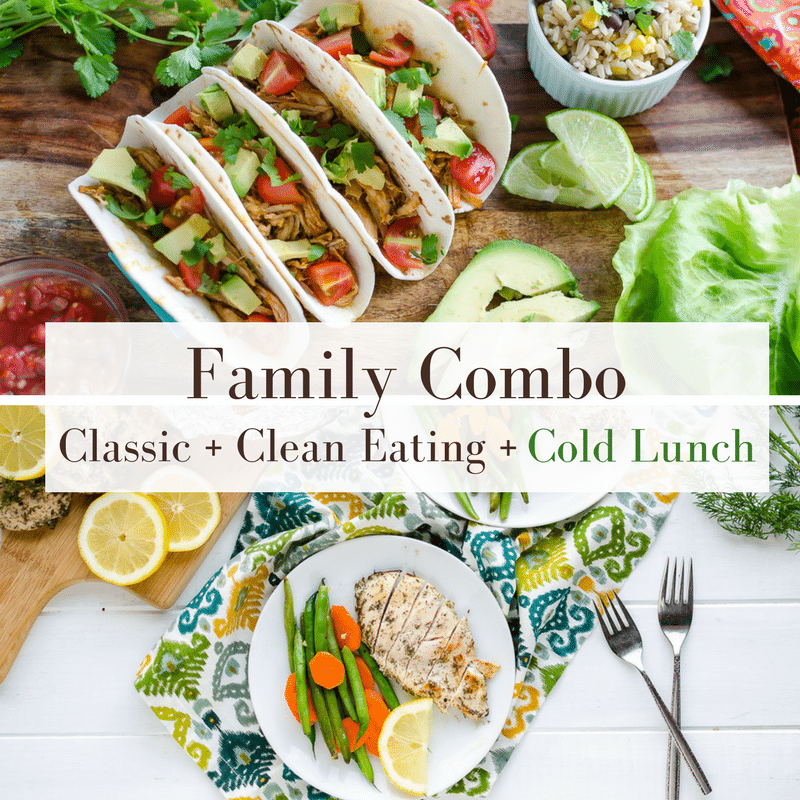 If you can't decide, or would like even more choices, subscribe to the family combo plan. This subscription includes the classic and clean eating menus, as well as the cold lunch menus. There are a lot of recipes each month, so if you like lots to choose from, this is the way to go!
What You Get
With each meal plan, the classic and the clean eating, you will have access to 60 recipes every month. This includes 20 recipes from the current month, 40 from the previous 2 months . If you choose the family combo plan, you will get 120 dinner recipes and 16 cold lunch recipes. New recipes are rotated in each month, so you will never get stuck in a dinner rut!
The recipes are easy to follow, with separated columns with prep day and cook day instructions. New recipes rotate in on the last day of each month.
Each plan also features customizable serving sizes. After creating your custom menu, you can adjust the serving size to fit your family's needs. The recipe and grocery list will be automatically adjusted for you.
In addition to the custom option, the classic and clean eating menus also come with made for you menus. If you don't like making decisions and want it already laid out for you week by week, the made for you menus are a lifesaver!
If the delicious recipes are not enough, each meal plan also comes with an organized custom grocery list. The list is divided by section of the store, making it easy to get in and out of the store!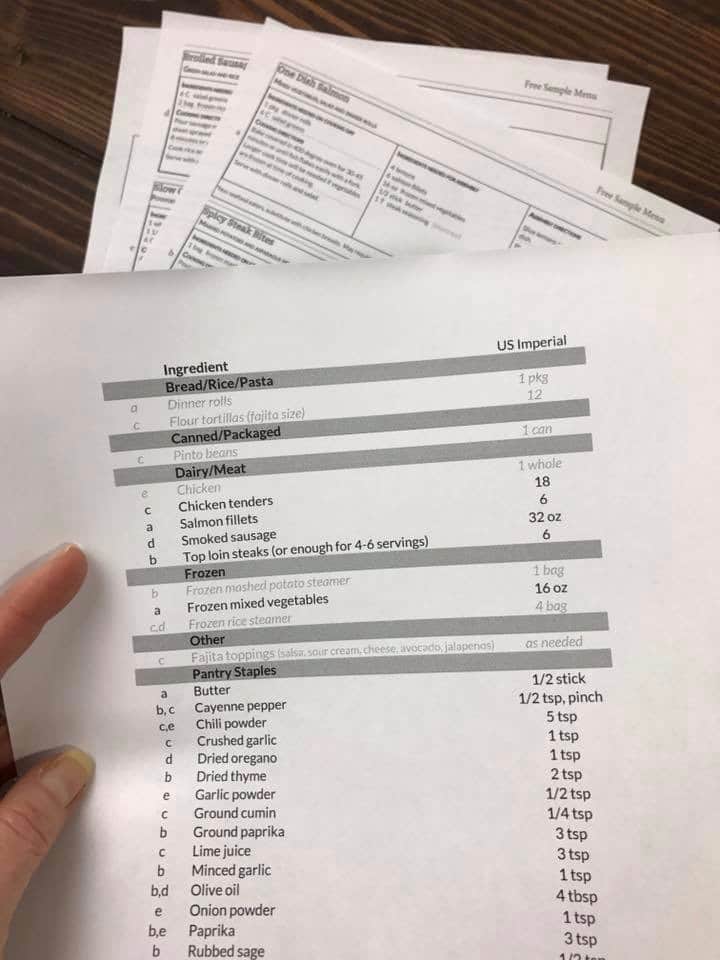 If you are still on the fence, give the sample menu a try. The sample menu is also a great way to try out both of the menus. The sample menu comes with 5 classic recipes, 5 clean eating recipes, and 4 of the cold lunch recipes.