These are a fun variation of a taco or burrito.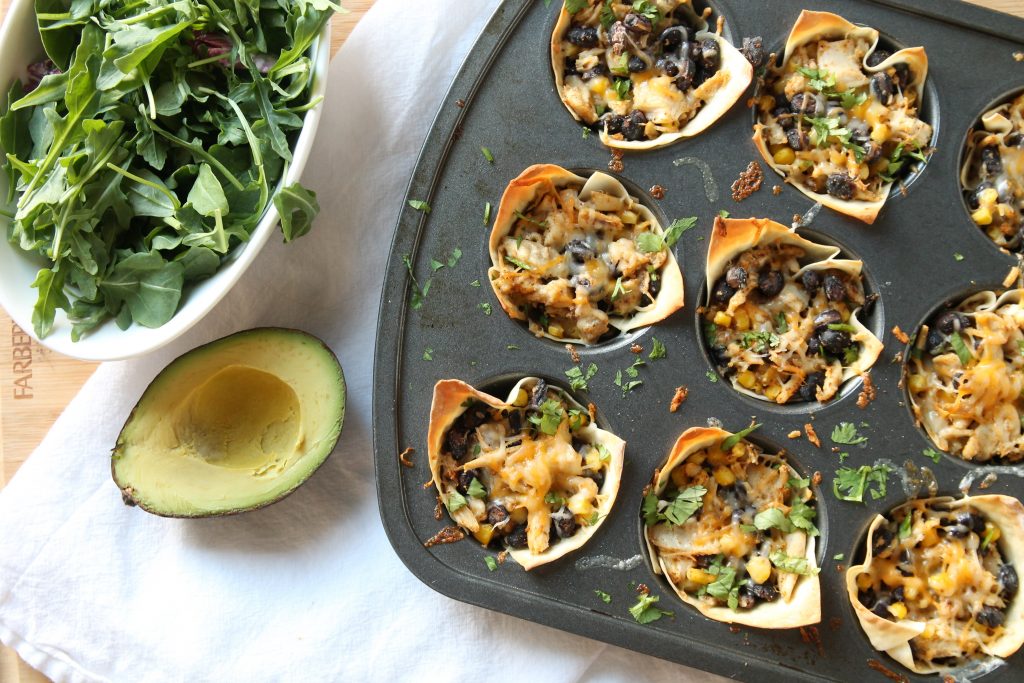 2 C. cooked cubed chicken
1 can black beans, drained and rinsed
1 ½ C. shredded cheddar cheese
24-36 wonton wrappers (to fit in muffin cups)
Mix first 6 ingredients in a large bowl.
Spray a 12 count muffin tin with non stick spray and place two wonton wrappers in each cup pressing up the sides.
Scoop chicken mixture into each cup using an ice cream scoop. You can overfill these and pack them down some to use up all the chicken mixture.
Cover with foil until ready to cook.
Bake uncovered in a 375 degree oven for 10-12 minutes or until wontons are golden and centers are hot.
Top with avocado, sour cream or salsa.