Don't let the simplicity of this recipe fool you. These chops are amazing!
Ingredients-
3 lbs Pork loin chops
¼ C. lemon juice
1 T minced garlic
1 t dried rosemary
1 t dried thyme
2 t Dijon mustard
Salt to taste
Assembly directions-
Place first 7 ingredients in large zipper bag. Zip and squish around to mix.
Cooking Instructions-
Remove pork chops from bag and grill on indoor or outdoor grill or brown in a skillet.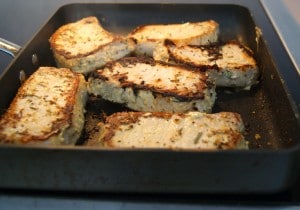 I love to roast asparagus in the oven with a little olive oil, salt & pepper. YUM!!