This is light and full of flavor!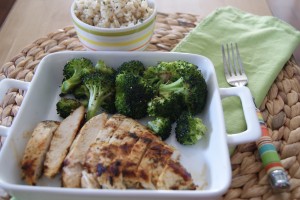 4-6 chicken breasts
3 T olive oil
3 T lemon juice
2 t dried dill
Salt & pepper to taste
To assemble:
Place first 5 ingredients in a large zipper bag. Zip and squish around to mix.
*Slice chicken breasts in half if really thick. This will help them cook evenly.
To Cook:
Grill chicken on outdoor or indoor grill. My grill is still broken so I just browned them in a skillet.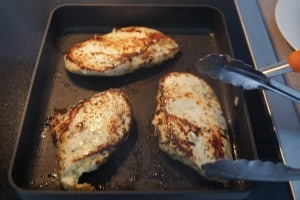 I put them in the pan on med-high heat, set the timer for 5-7 minutes, turn and cook 5-7 more minutes. I clean the kitchen or make the side dishes while they cook. I do not stand over them. Who has time for that?