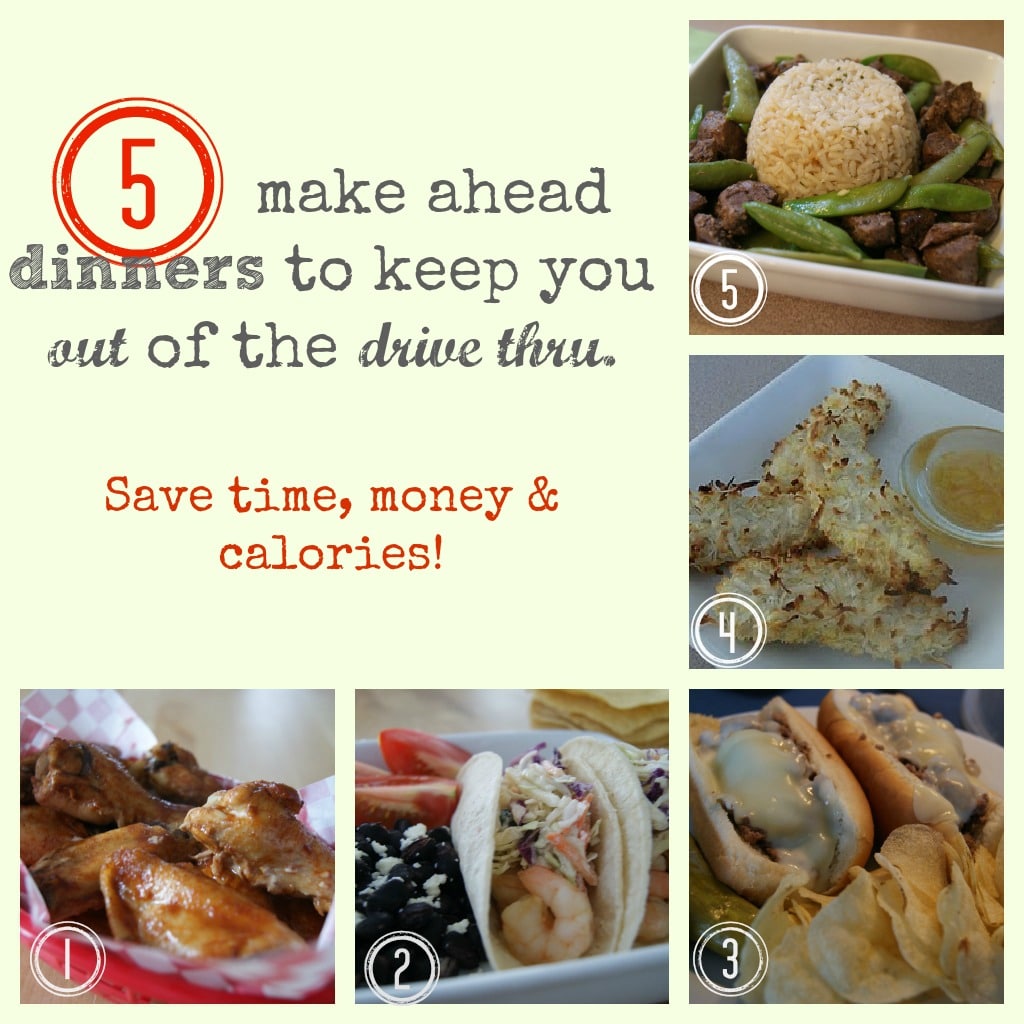 Are you looking for healthy dinner ideas? Need easy meal planning? Subscribe and have access to monthly menus!
Ditching the drive thru does not mean you have to say goodbye to some of your favorite foods. Even I love tacos, hot wings & chinese take-out, but I DO NOT love spending $25-$30 on deep fried dinners that have very little nutritional value.
Here are some of my favorite recipes that have been featured on the Classic menu.
1. Shriacha-cha hot wings These are baked, not fried but still crispy and H.O.T!
2. Shrimp Tacos These are much better than any drive thru taco. My kids LOVE them and with this recipe, you can have them ready in about 5 minutes on a busy weeknight.
3. Slow cooked Philly sloppy joes Move over Subway! There is a better sandwich in town. No cured, processed & sodium filled lunch meat on this sandwich. These are so good, you might want to double this recipe.
4. Coconut Chicken Strips These beat any deep fried chicken strip hands down!
5. Slow cooked Asian spiced beef (recipe below) You can get this one on the table faster than delivery. No MSG & Gluten free! Serve with egg rolls, fortune cookies and chop sticks.
Slow cooked Asian spiced beef–
2 lbs lean stew meat
1 ½ t Chinese 5 spice powder
1 t ground ginger
5 t minced garlic
Salt & pepper to taste
2 T tamari
2 T white wine vinegar
Assembly-
Add all ingredients to a large zipper bag.
Zip and squish around to mix
Cook-
Pour beef mixture into slow cooker and cook on low for 6-7 hours. Toss in snap peas last 30 minutes of cook time.
Tell me your favorite food from the drive thru. I will give the most popular a healthy make-over and feature it on the next Eat at home series!