SUPPORT YOUR COMPANY'S WELLNESS GOALS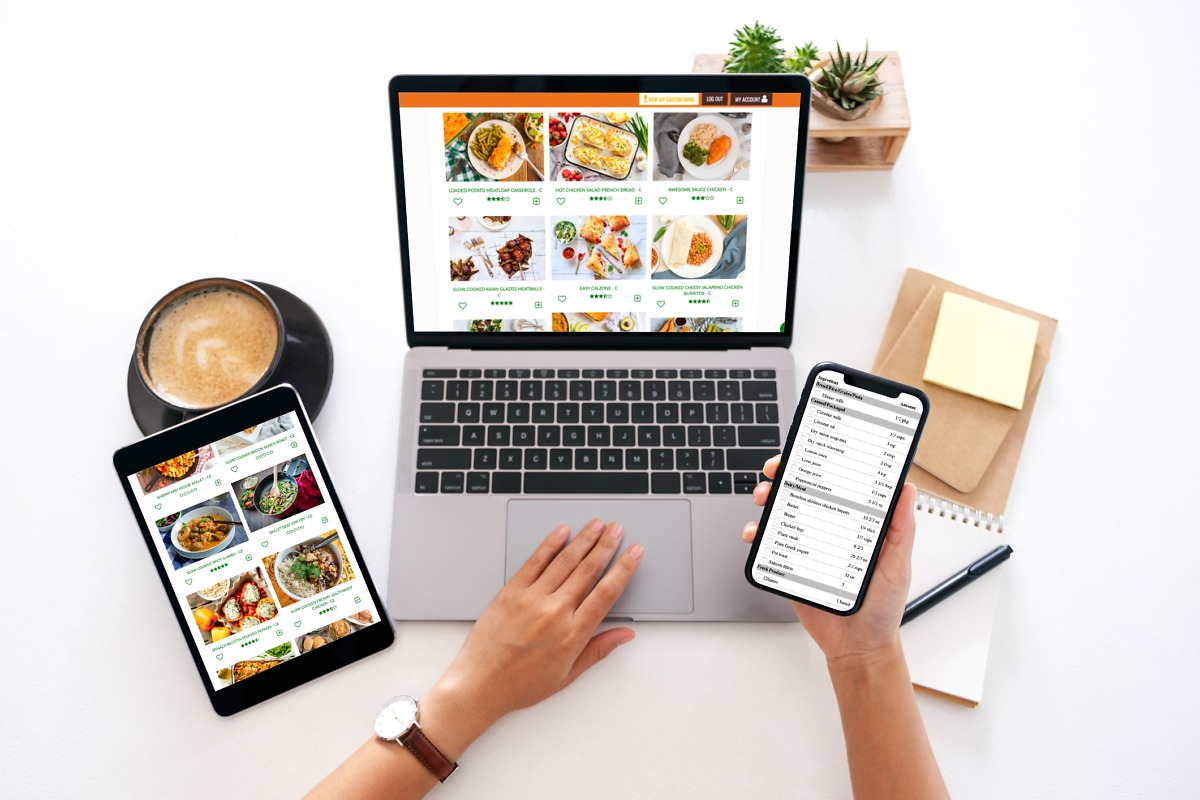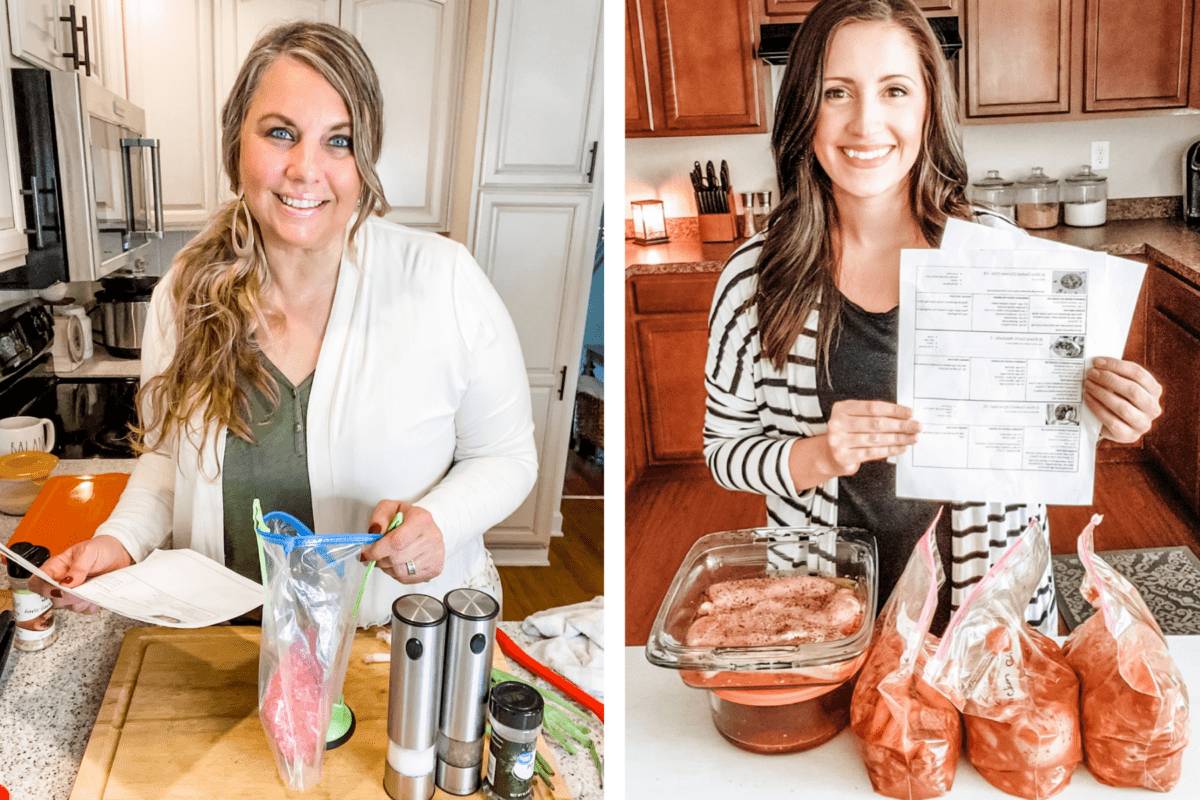 Access a rotating list of recipes on our website or mobile app. Employees will have a wide variety of recipes at their fingertips at all times.
Live meal preps, extensive video library and 24/7 support in our Facebook Community with over 62,000 members ready to help support your team.
ABOUT 5 DINNERS 1 HOUR
5 Dinners 1 Hour is a unique prep ahead meal prep system that transforms the cooking process making it easier and more efficient. Our meal planning system has helped thousands of busy people over the last 10 years cook dinner at home quicker and easier than standard, traditional recipes and prep methods.
We found an easy way to get a healthy dinner on the table with as little effort as possible and we walk every member through every recipe step by step. Meals are kept fresh (not frozen) in the fridge so they are ready to cook (some in as little as 10 minutes) on busy weeknights.
Our goal is to help members get better quality food on their plate in a simple way that helps form healthy habits that they can not only stick to long term but enjoy.
HOW IT WORKS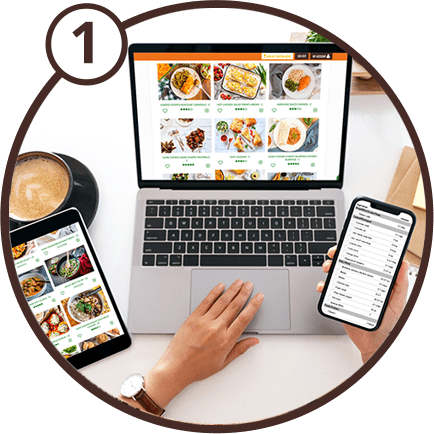 pick your meal

s
Choose your meals from our diverse menus
grocery shop
Use our custom grocery list to quickly shop for ingredients or one-click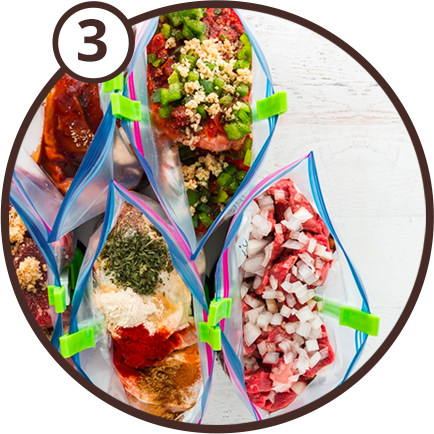 prep
Prep 5 DINNERS in under 1 HOUR! We'll walk you through it step-by-step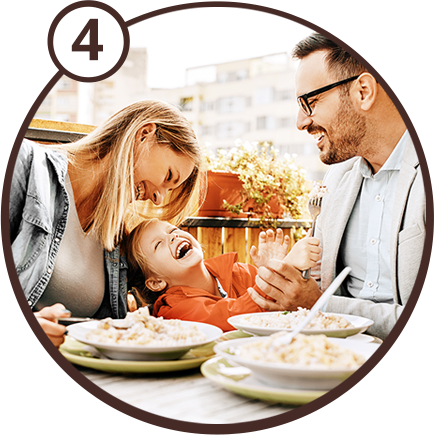 cook and enjoy!
Enjoy a week of dinners and less time in the kitchen!
Most people want to cook and eat at home but either never learned how or are just so busy they are struggling to fit it into their evenings. We bridge the gap for both the novice and experienced cook to be able to get a healthy home-cooked meal on the table quicker and easier than ordering takeout.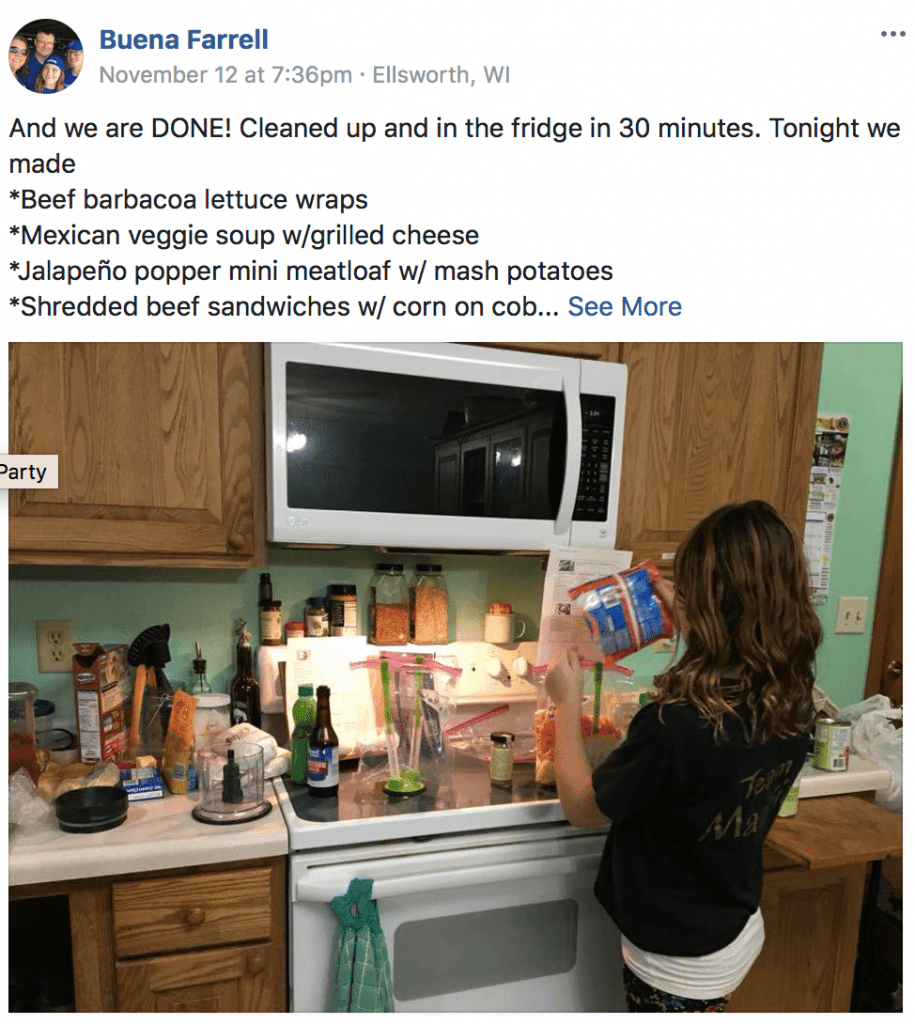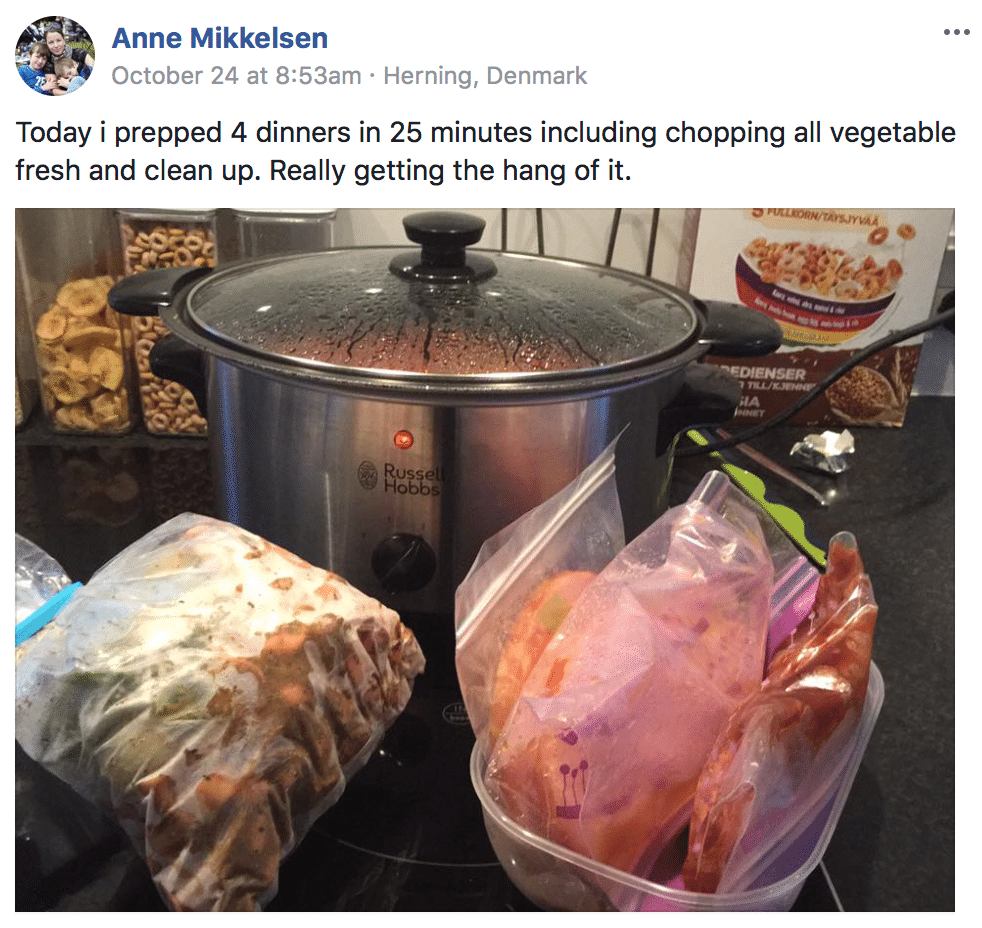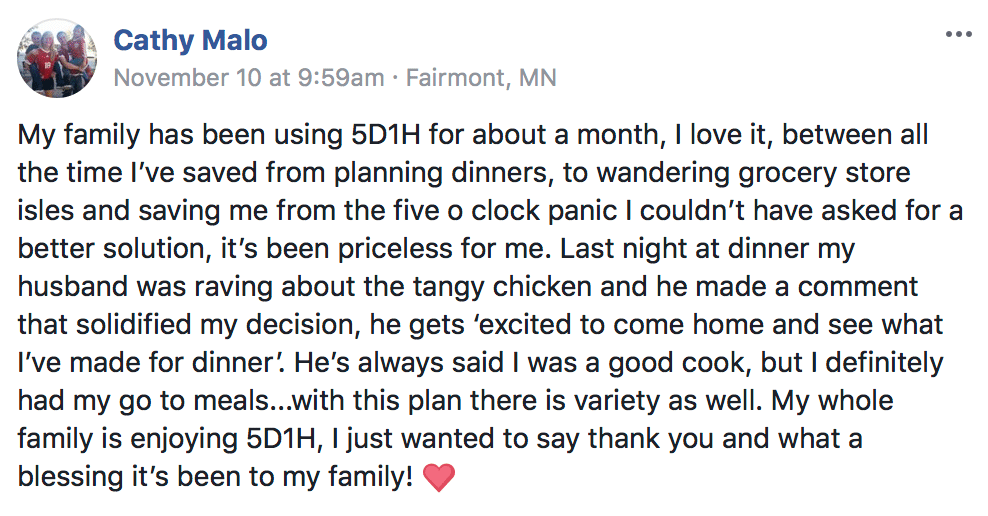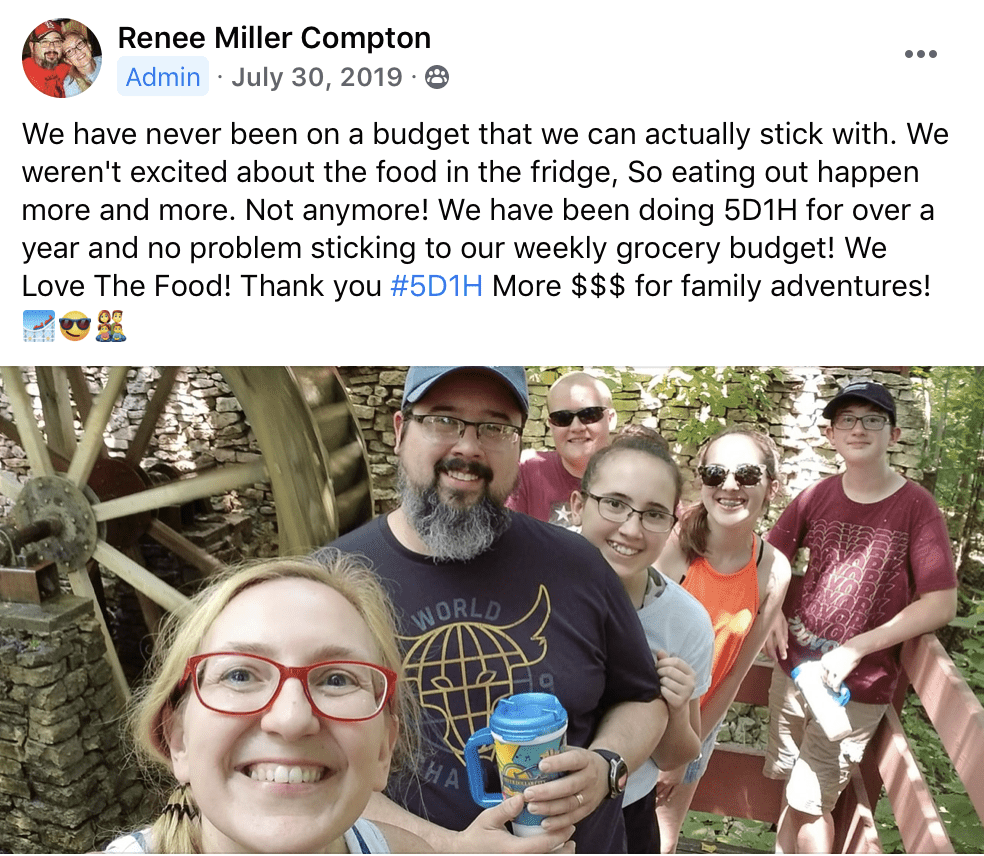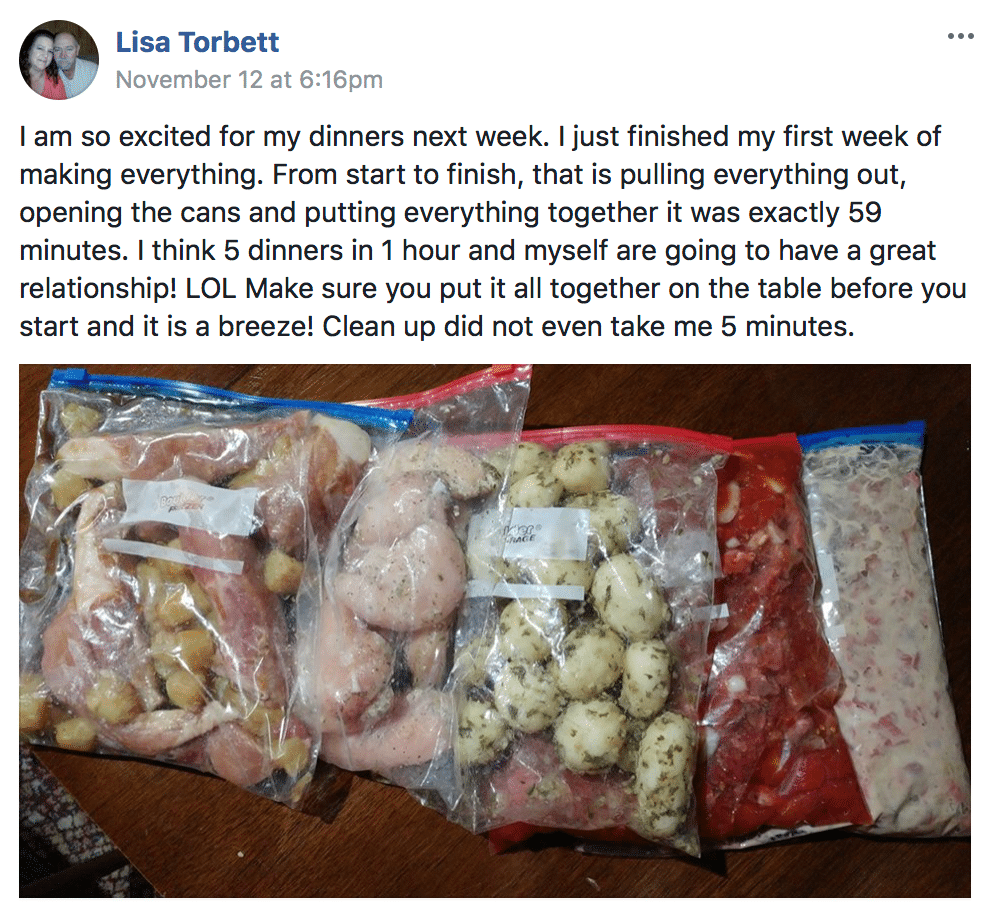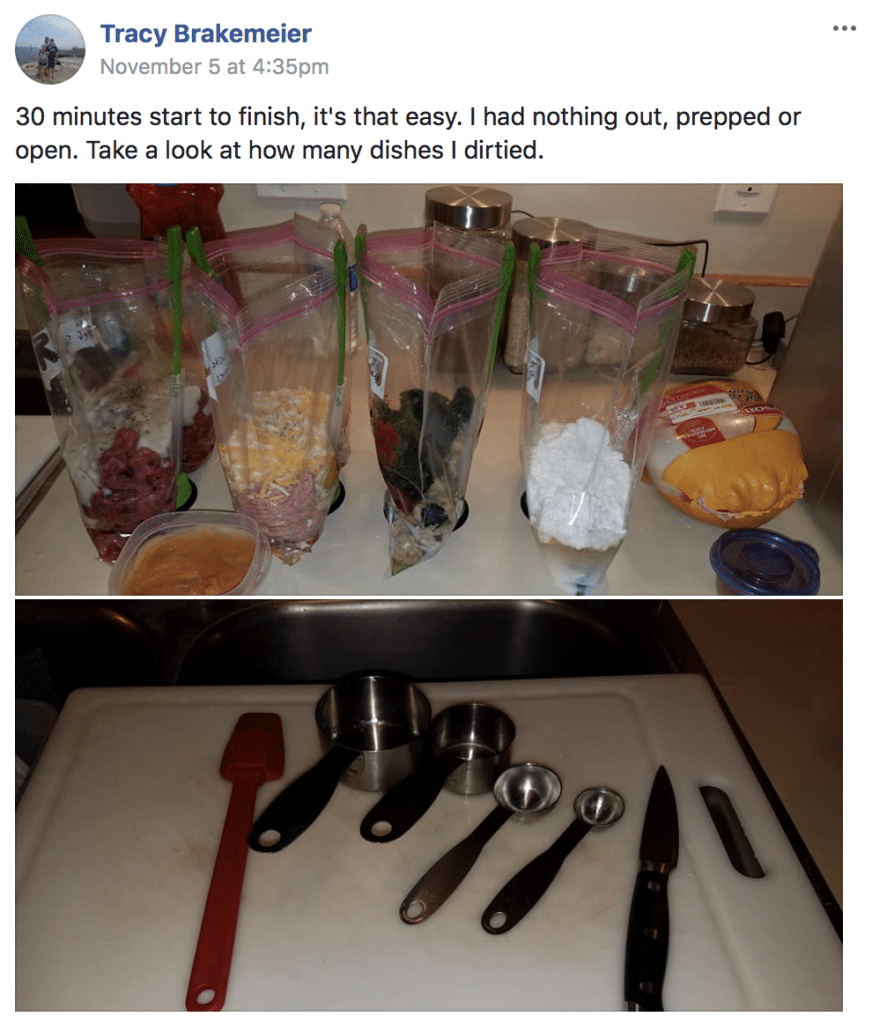 Watch 2 real time meal preps with members, Hannah and Stephanie!
WE'D LOVE TO SEND YOU A SAMPLE MEMBERSHIP AND INFORMATION KIT: