Need a quick lunch or dinner idea for the weekend? Here ya go! This is my cleaned up version of meatball subs.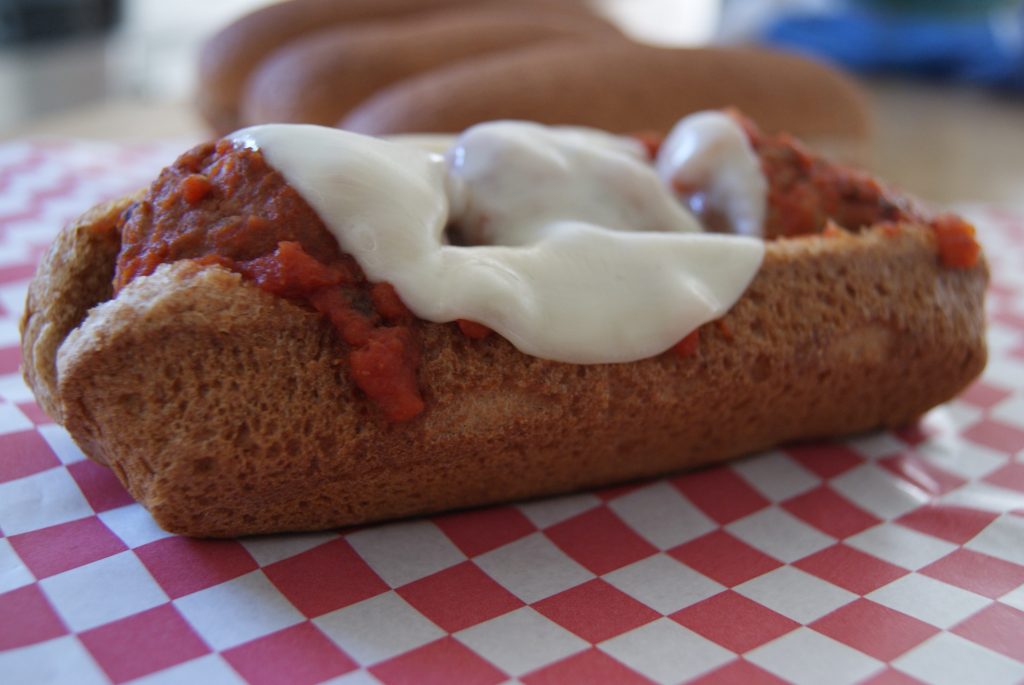 1 lb frozen turkey or chicken meatballs
1 (26 oz) jar spaghetti sauce
1 package whole wheat hot dog buns
8-12 slices provolone cheese
To cook-
Pour frozen meatballs and spaghetti sauce into slow cooker. Cook on low for 4-6 hours or high 2-4 hours.
Scoop a few meatballs into a bun and top with cheese. I cover and microwave a few seconds to get the cheese to melt. YUM!