Here is a great Fall dish that is even clean eating & gluten free!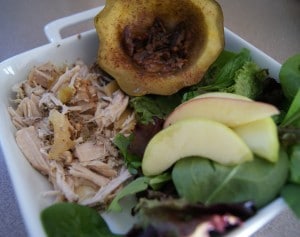 Ingredients-
4-5 small acorn squash
¼- ½ C. pecans
3 T maple syrup
1 t cinnamon
1 T butter
4-6 pork chops
1 C. apple juice
1 t thyme
½ t cinnamon
1 T apple cider vinegar
salt & pepper to taste
Assembly-
Slice each squash in half, scoop out seeds and discard.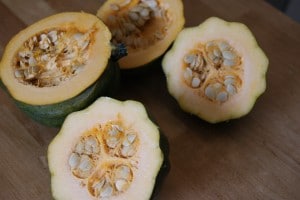 Sprinkle each with next 4 ingredients. Store in large zipper bag.
Add next 6 ingredients to another large zipper bag.
Cook-
Place pork chops in bottom of slow cooker, cover with foil and add squash halves. Cook on low for 6-7 hours.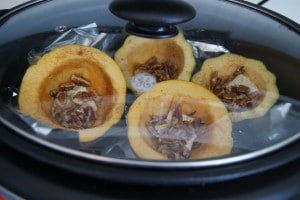 *use foil to create layers if they do not fit in a single layer.
Enjoy!