•
Now, before you freak out on me for cooking Mexican Flank Steak in the slow cooker, know that this meat will come out with a brisket type texture, not a grilled on the grill texture. With that said, make this even if you are a skeptic! It is so good. Really good. Like hoard your food and hide leftovers for tomorrow's lunch, good.
Flank steak! It is worth the price. I promise!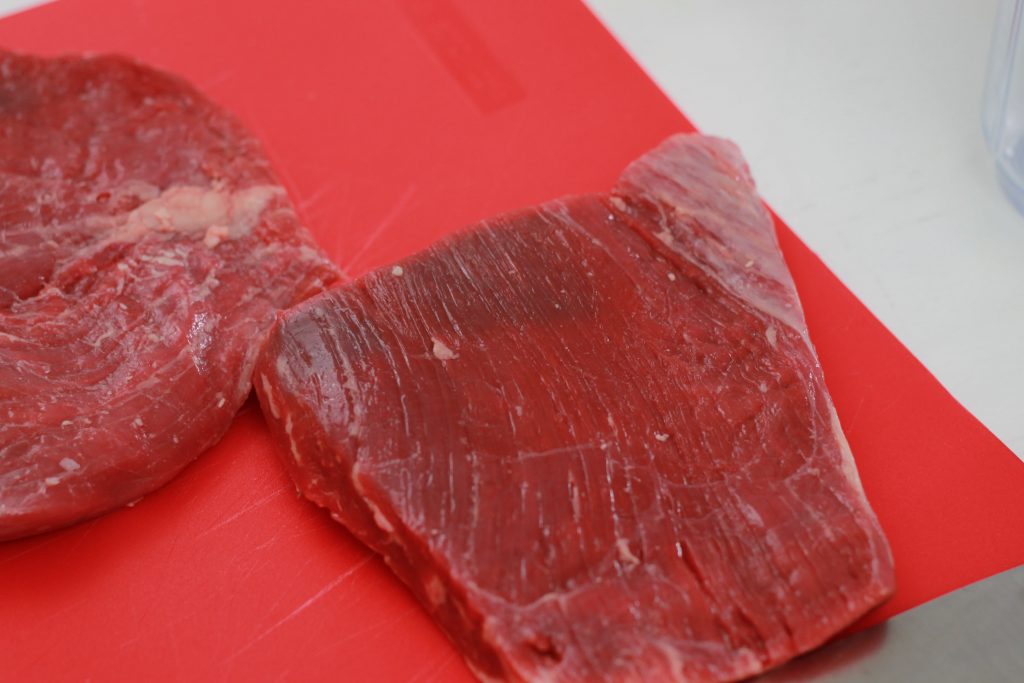 Toss all marinade ingredients in your blender (I used my Magic Bullet) and blend. Pour over meat in a zipper bag.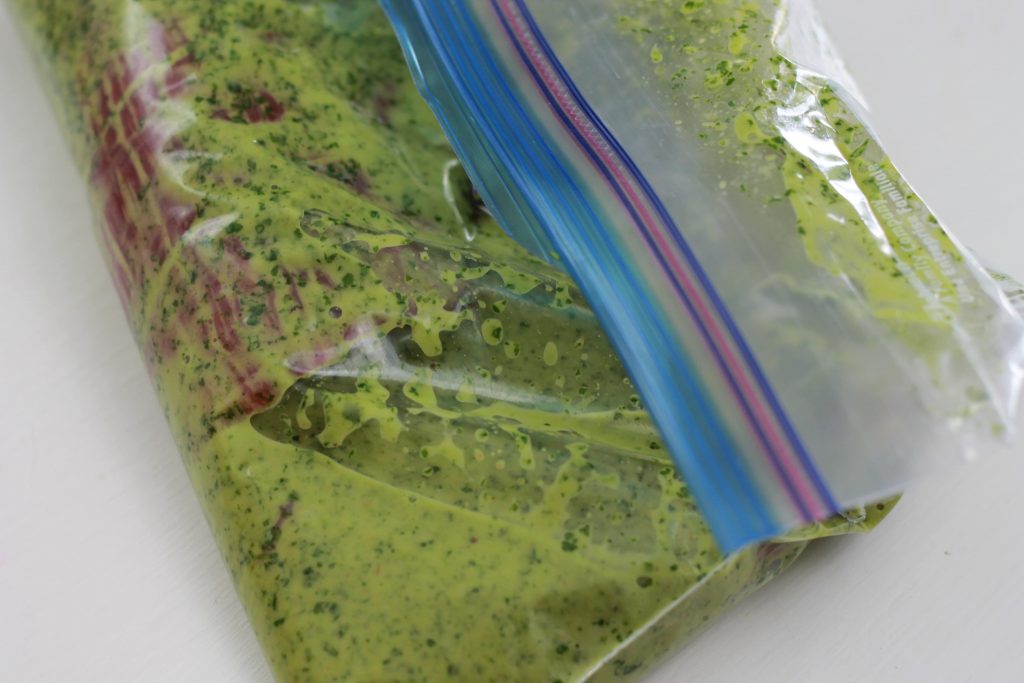 When your ready to cook, pour it all in the slow cooker. It will be a creepy Kermit – The Frog green but just go with it.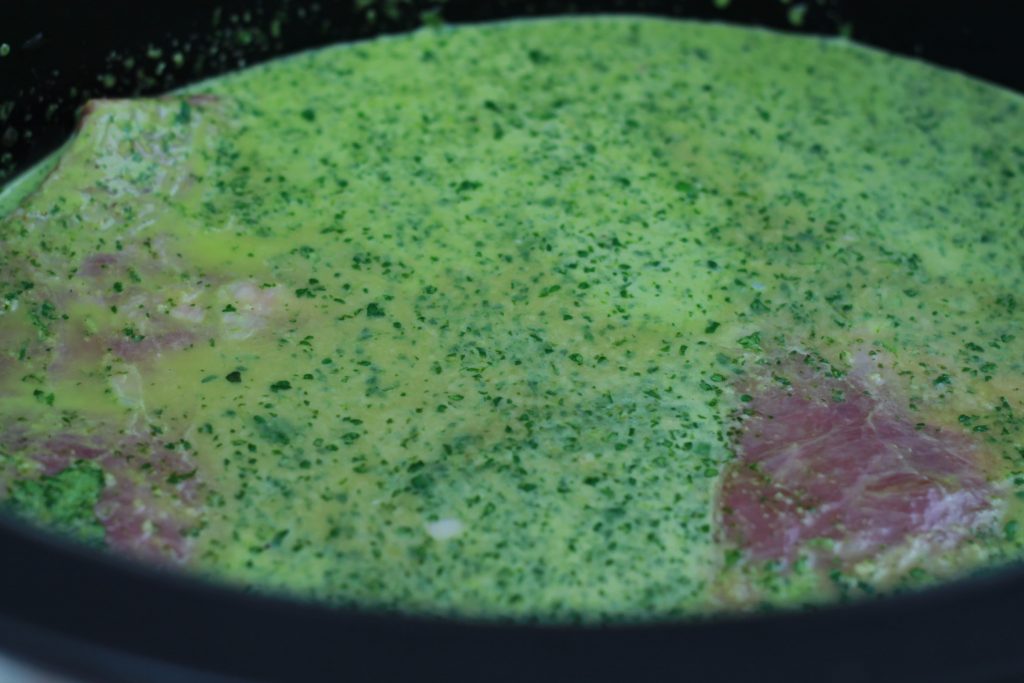 About 15 minutes before serving, toss in the frozen peppers and onions. Frozen is more convenient (already washed an cut). Use fresh if you want but frozen worked just fine.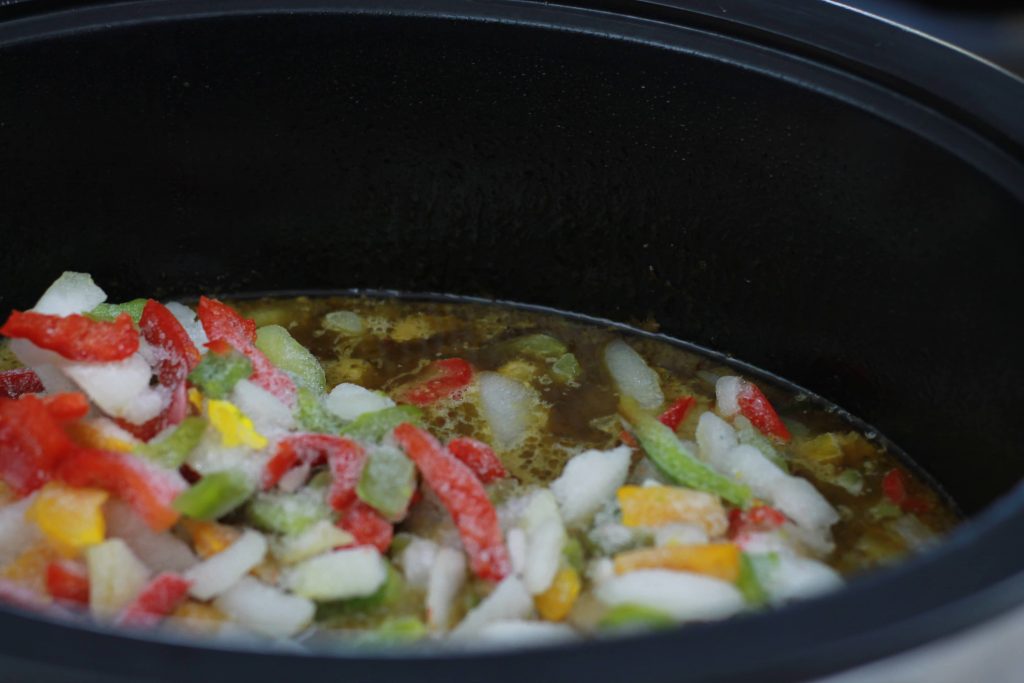 See, not scary at all. Don't be afraid of the frozen vegetables. They are your friend.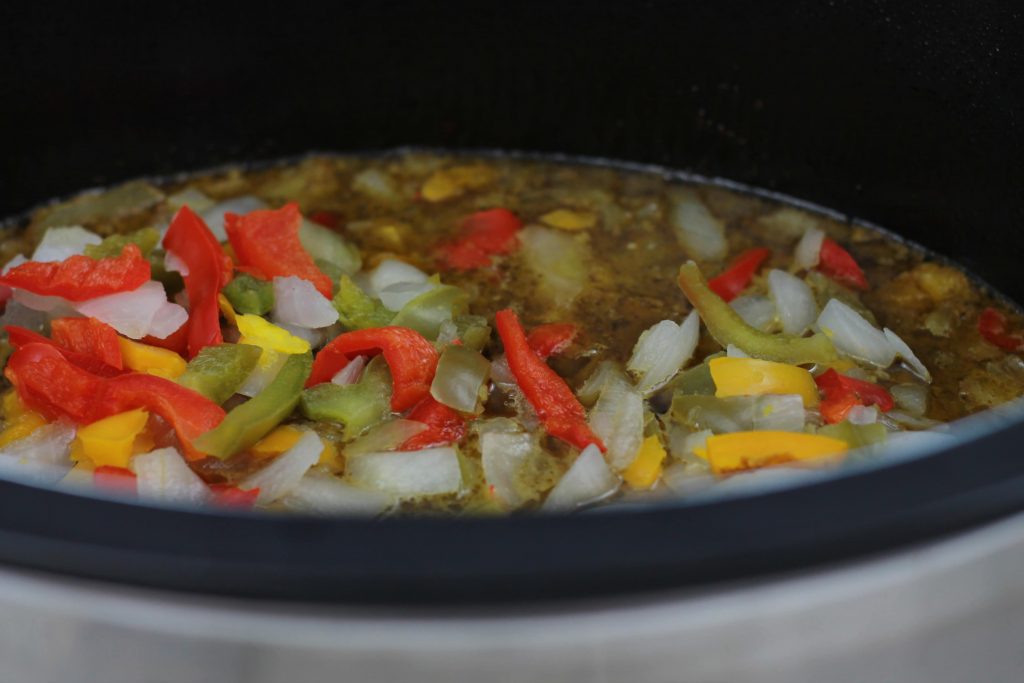 Ohhhhhhhh!!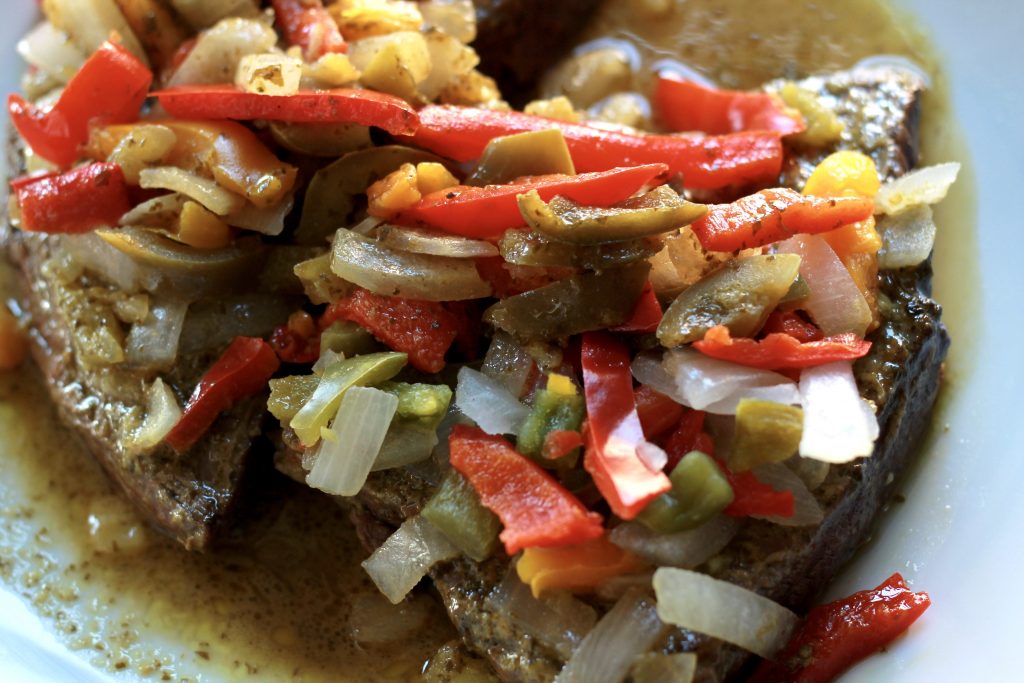 Serve up with the cauliflower mash. Again, don't be scared. Try it before you decide how it will taste. It's healthy and good for you and even Paleo approved!